What is Linen Rental Business for Sale?
A linen rental business is a service catering to various businesses providing them with linens, uniforms, and other cloth items, laundering them, and delivering them to the customer regularly. Most companies employ a linen rental service as it saves them the hassle of laundry equipment and manpower to run it while at the same time providing them with standard quality linens freshly laundered and delivered timely.
---
Who are the clients of the linen rental business?
A few of the businesses that benefit from linen rental services are hotels, motels, restaurants, hospitals, salons, spas, and industrial businesses like construction and delivery companies. The linen service provides them with the required linens, picks them up when they are soiled, takes them back to the facility, and launders them using standard high-quality equipment, after they are washed, cleaned, and ironed, it takes the linen items back to the business, delivering the items on the doorstep.
---
Some of the benefits of utilizing a linen rental business for any large scale organization are
No requirement for laundry service within the company. They are saved from expenditure on laundry equipment and the provision of an appropriate area for the laundering service.
No requirement for qualified staff for the upkeep of linens around the place. Thus the company is saved from staff wages as well.
There is never a shortage of fresh clean linen. The service provides your linens and uniforms in any case of emergency right away
---
What are the business requirements?
Linen rental companies mostly get the supplies and materials from overseas like China, Bangladesh, Indonesia, and Mexico. Some of the niche areas a linen rental consists of are flat linens, garments and uniforms, table linens, and bed linens. To run or start a linen rental service, any professional qualification is not required or demanded. However, one must be equipped with the necessary legal documents in order not to face any legal repercussions down the road for the service.
---
What Type of vehicles are used?
Linen rental services use large trucks with containers that can transport material in bulk to different places. The location of a linen service is paramount in determining how successful it is going to be. A company located in an industrial area will do better than one located in a remote area far from the hub of industry.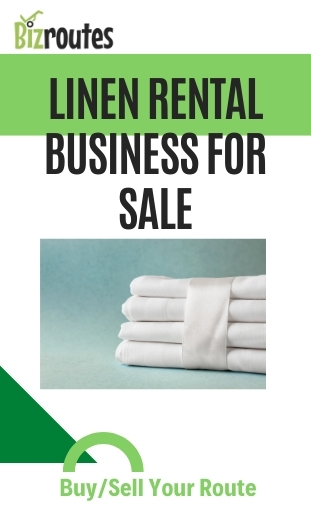 Become business smart!