Milk routes for sale:
Did you know that United Nations is the world's second-largest cow milk producer with a value of 100 million metric tonnes in 2020?
Milk is one dairy product that contains hundreds of essential nutrients. That is the reason why it is such an important dietary product.
If you're looking for a business with a good future and sales, the milk business is the one for you. It is always beneficial to buy an existing beverage distribution business with a good reputation rather than starting a new one. It is also easier to finance the business that's already running and planning to make it better.
A milk route is an early morning route.
What type of truck is used?
Refrigated box trucks
The main responsibilities include what type of truck is used?
---
Loading and unloading the products
keep a keen record of the goods delivered and ordered
Delivering the products to local grocery stores or other milk sale points
The customers for milk routes include people of every age. It can be infants, school growing children, and teenagers. Milk is the prior need for every household. Adults love it in their tea and coffee. Many of the other basic dishes cooked at home require milk.
What else besides milk can they sell?
---
Not only milk but there are also other dairy products that can be delivered. For example, yogurt, eggs, cream cheese, cottage cheese, and milk drinks too. It wouldn't be wrong to say that for milk-related products, the sky is the limit.
---
How big are the milk and dairy industry?
The global dairy industry was valued at around $720 billion dollars in 2019. Statistics show that the value is estimated to rise up to $1000 billion dollars by the year 2024. These values make the future of the milk business look even brighter.
check out how water vending machines work here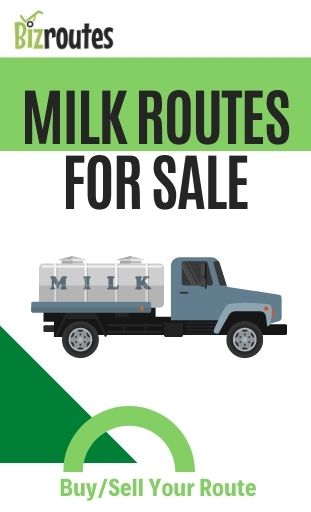 Become business smart!