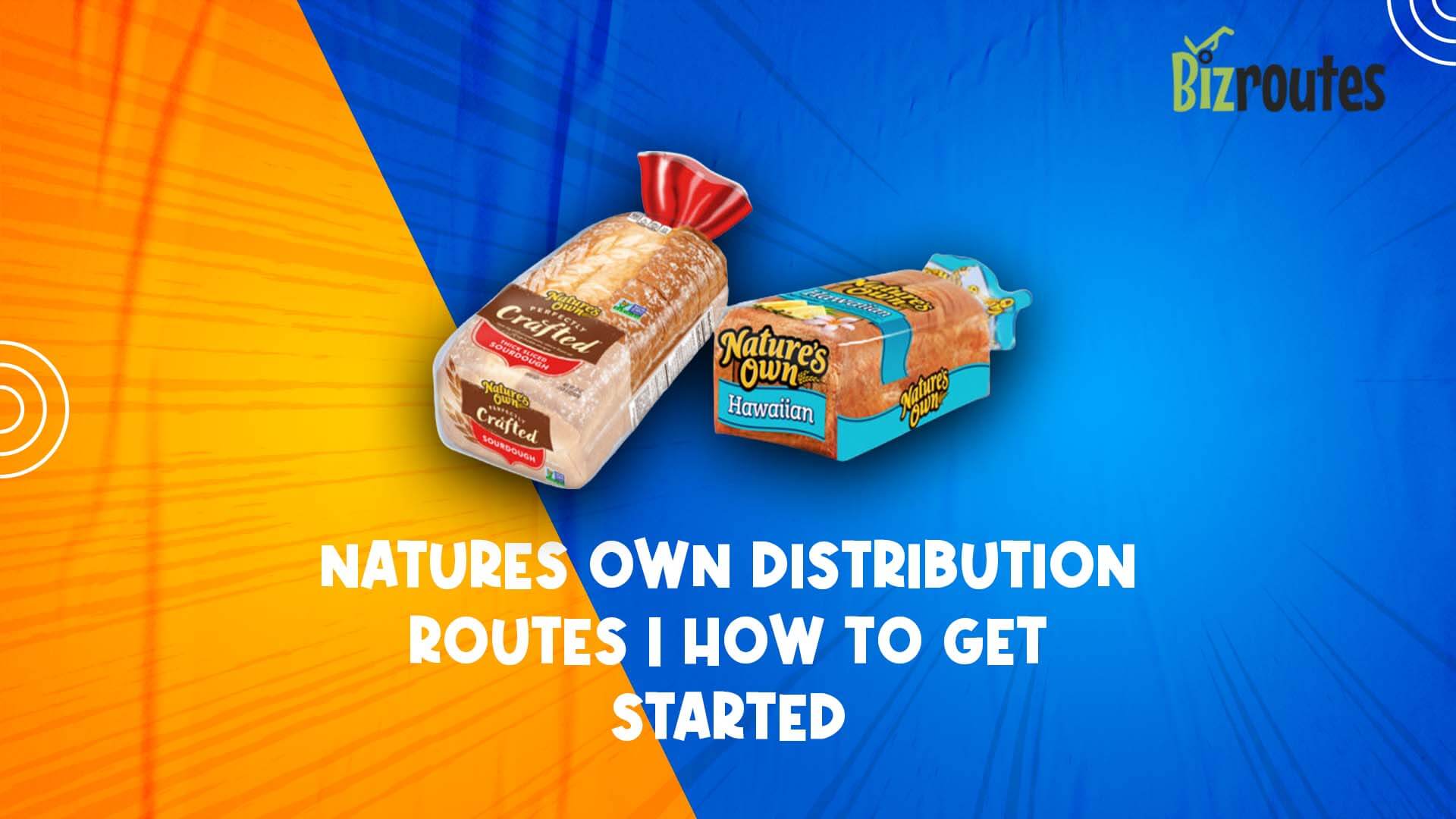 Become business smart!
We highly recommend you register as a buyer, by doing so you'll get notified as soon as a nature's own bread routes for sale and other listings become available for sale in your area.
Check out these bread routes for sale...
Thomas English muffins routes for sale
Nature's own bread routes for sale | What you need to know
Nature's own bread is one of the most bread made by the iconic flowers bread company, but what makes distributing Nature's own bread unique? Let's explore that!
Nature's own doesn't just make quality bread that is sold across America they have many other products that will explore below…
---


1. What are Nature's Own Routes for sale?
Nature's Own is one of America's best-selling bread brand companies. "Nature's Own Routes for sale" is a business that is being offered by a distributor that delivers this bread in a specific area in America. When buying this route, you'll be taking over the customers and will be able to sell and distribute nature's own products throughout a defined territory.
---
2. What products do Nature's Own Routes sell?
When you think of Nature's own bread you will assume it is a variety of bread only but guess again they have other great products …Nature's Own products include their best-selling soft sandwich bread, buns & rolls, breakfast pastries, and their perfectly crafted flatbreads and here are other products they have as well: Breakfast pastries and also Flatbreads
---
3. Where is Nature's Own Bread sold?
Nature's Own Bread is sold in the East, South, Southwest, West, and Northwest regions of the United States and is delivered nationwide to retailers' warehouses.
---


4. How much does a Nature's Own Route owner make?
Bread routes are profitable but being you are selling a brand you will not be able to mark up big profits as you will in buying an independent bread route for sale, but the benefit of selling a brand is that it will help you communicate your message more effectively and will make people more likely to buy your product or service. It will also help you build new accounts.
---
5. Who should consider buying a Nature's Own sales route?
This will be great for a first-time buyer of a business, Nature's Own route is popular in the independent route/distribution industry. If you are looking to manage a small business, then this would be a great opportunity to do so. You will also drive incremental sales by executing the required market programs while exceeding customer expectations.
---
6. What type of truck comes with Nature's Own routes?
Nature's Own bread routes require box trucks with nice branding of the product, nature's own bread routes for sale will typically come with a truck and it is important to consult with the business broker representing the route for sale.
---


7. How many days are required?
A Nature's Own Route distributor's schedule starts from 5 am to 1 pm with Wednesdays and Sundays off. Some accounts may require more than a 5-day work week while others may need less, even tho you will become your own boss by a bread route for sale you will still need to follow the company's guidelines.
---
8. Do I need to hire an employee?
If a route has very busy accounts or during holiday and seasonal surges, it may be necessary to hire a merchandiser or a stock worker that will go to your accounts and refill the shelves, but overall the business can purchase as an independent contractor.
---
Conclusion: Benefits of buying Nature's Own Routes for sale
Nature's Own was the Progressive Grocer Award winner since 2007 for Best in Class. They have a strategic focus on product quality and innovation. You would have so many reasons to own a Nature's Own Route. They are 6,000 franchises strong and have over 500 multi-territory owners. As a Nature's Own Route owner, you have control of what you do every day!
First-time buyer tip: Buying a business is an investment that can be intimidating and scary. But it doesn't have to be. It's really just a matter of knowing what you're looking for and how to get it. It is important to know what you are looking for in the business you want to buy. You should be able to answer these questions:
- What industry does this business operate in?
- What are the financials of this company?
- Does this company have any debt or liabilities?
- Is this company profitable?
- What is the future of this industry?
----------------------------------------------------------------------
Disclaimer: The information provided in this article is for general informational purposes only and should not be considered legal advice. The laws and regulations regarding business licenses may vary from state to state and are subject to change. It is important to contact your local state office to determine which licenses are required for any specific businesses. Additionally, please note that this article contains affiliate links and we may earn a commission from our affiliate partners or amazon links. If you are considering starting a business, it is recommended that you seek the advice of a qualified lawyer, business broker, or professional in your area. The information provided in this article is not a substitute for professional advice and should not be relied upon as such. We want to make it clear that BizRoutes is not sponsored by or affiliated with nature own or any other companies mentioned in our articles. Our content is completely independent and based solely on our own research and opinions.
Sort by yearly earning
Select services type
No Listings Found
Make sure to register below so you will never miss an opportunity