why buy a paramount bakery route
Are you an early bird? Someone who likes to wake up early in the morning and enjoys running errands while the sunrises. Does the morning coffee on your table at 6 am always taste better? If yes, then a bakery route is the best for you.
What is the paramount bakery?
This family-owned business has been producing its products for a very long time. Its good reputation and employer history make it one of the best options for someone who is looking for a good route to buy.
What are the products sold?
The main products include fresh and frozen bread, rolls, cakes, pies, and other bakery products.
What are the day-to-day operations of a bakery route?
The deliveries are made every day before the sun rises. The bread arrives at each storefront only hours after being baked to ensure maximum freshness. The route delivers to popular grocery stores, farmer's markets, restaurants, and bakeries. Well-established route with plenty of growth opportunities. The bread is picked up from the warehouse and products are distributed to popular grocery stores, farmer's markets, restaurants, and bakeries. The main responsibilities include listing the demand of products, pulling the demanded products from inventory, and then filling the products on the shelf
What are the requirements of a paramount bakery route driver?
The driver should have a CDL license and show a good attitude towards the team members and the store managers.
How many days a week the route is active?
Some grocery stores require the delivery 5 days a week with Wednesday and Sunday off. The bakery products are delivered typically between 5 am and 2 pm.
Are paramount bakery routes available for sale?
Yes, Paramount bakery routes are available for sale.
The above-mentioned information covers all the important details. So what are you waiting for now? Get yourself treated from this highly finance-friendly business and deliver fresh bread to America!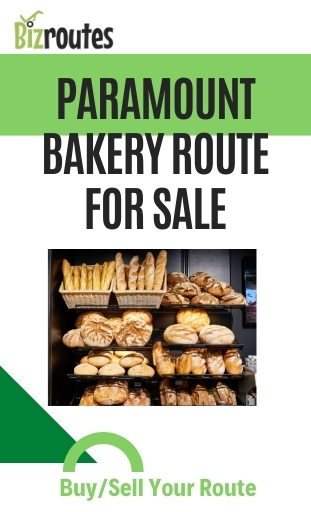 Become business smart!