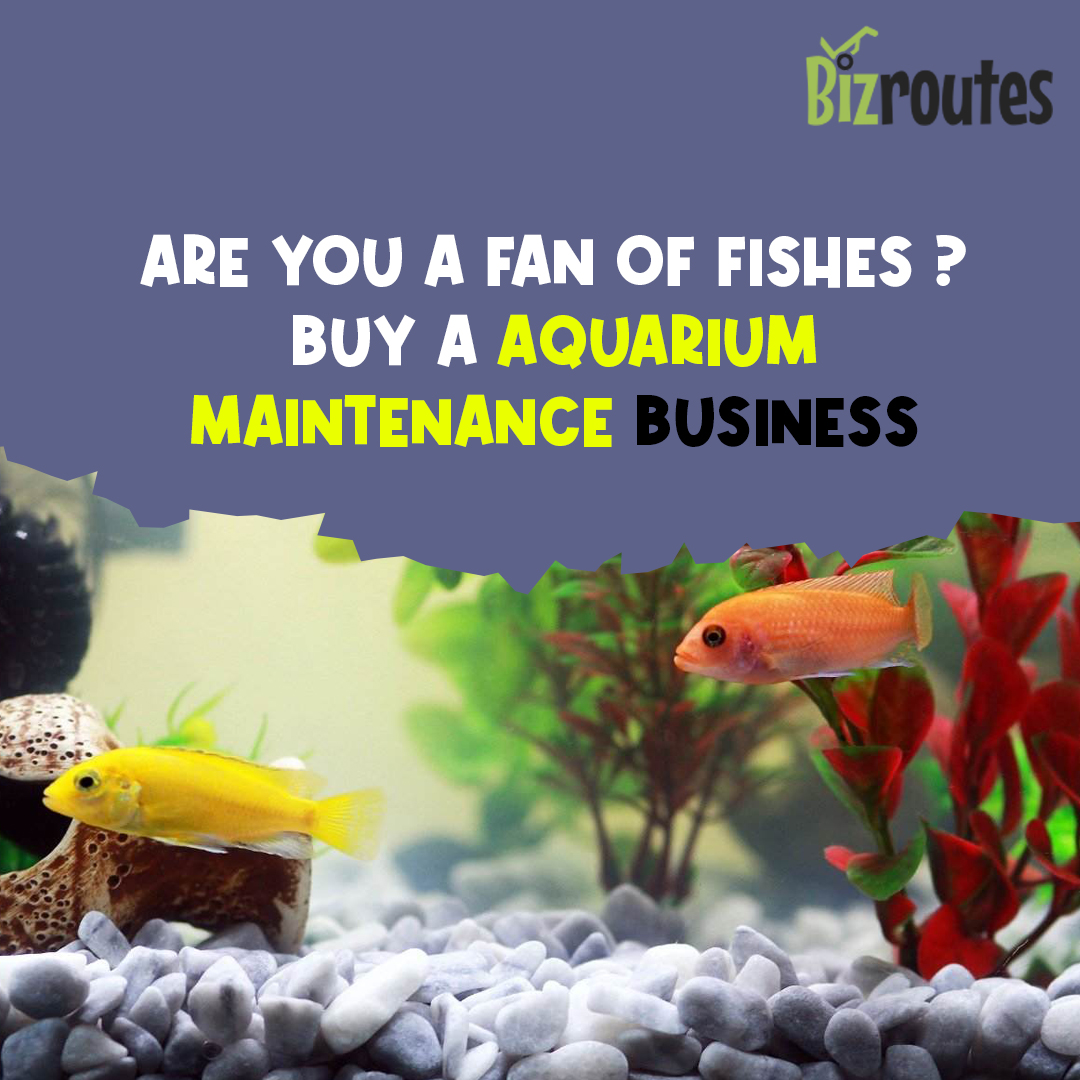 Become business smart!
Similar Articles
Aquarium maintenance business for sale:
The fish tank cleaning business has been on the rise for years now. There are a lot of benefits to owning this type of business. It provides a good environment for starting a company and some extra income. You won't need much space for your fish tank service company to get started. You can work out of your house or garage as long as you have the right equipment on hand. It can be started part-time on evenings and weekends, or you can do it full-time by expanding it.
The amazing thing about owning a running business is that you can benefit and learn from other people's hard work and can extend your business using their existing infrastructure.
Here are the reasons why buying an aquarium maintenance business for sale is a great idea!
A pre-owned fish tank cleaning business is the perfect opportunity for a new owner to get into a solid business by purchasing an already established fish tank cleaning

service business.

There's never a lack of customers for this type of business because there are always fish tanks and ponds to maintain and repair.
Tank installations, fish sales, and maintenance are three ways to increase your revenue as a Fishtank cleaning business.
You can also expand this business into other areas. For example, some fish tank routes businesses have added other aquarium services such as aquarium setup,aquarium maintenance business , or selling aquarium supplies such as decorations and fish.
An existing business is easier to run than you think. You already have accounts and a system in place, so instead of wasting time setting everything up for yourself, why not just buy fish tank cleaning routes?
Who are the clients? Clients can be owners of office buildings, waiting rooms, doctors, dentists, and even in some offices of different enterprises such as IT companies, there are a lot of small fish tanks. People also want such services in their homes.
What is the nature of work required? Visits to clients' places weekly or monthly to inspect the tank and test the water's temperature and pH level. Removal of algae, water treatment according to pet fishes lives, replace filters and restock on fish food.
Do we need transport? No transport service is required usually, except moving tanks for its setup at someplace if the client demands it.
aquarium maintenance business for sale
Sort by yearly earning
Select services type
No Listings Found
Make sure to register below so you will never miss an opportunity