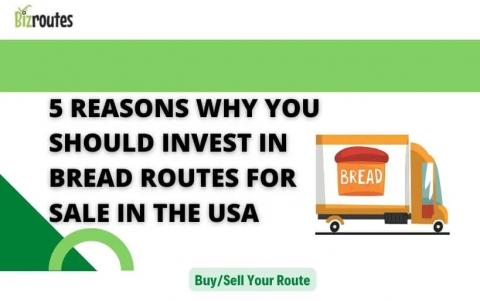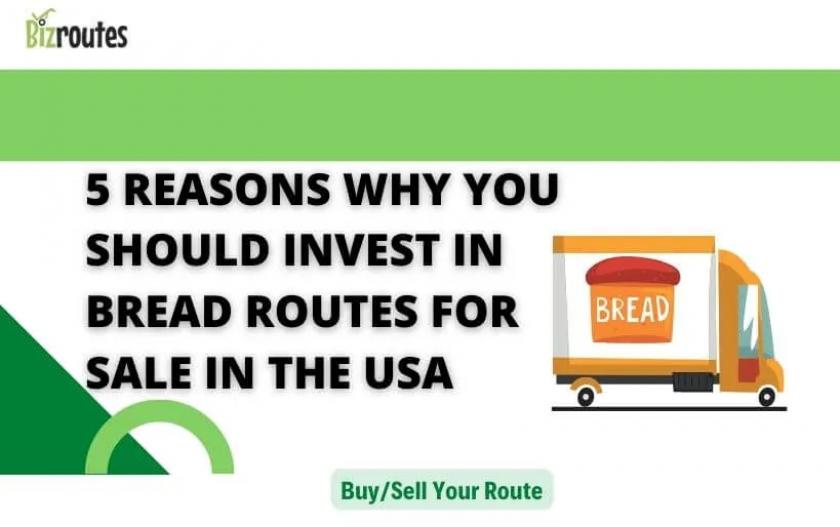 Ever wanted to invest in a bread route business? Here are 5 reasons why you should!
Do you want to be your boss in a way that doesn't require you to have a tremendous skill or invest a huge amount of money? Or, are you looking to expand your business activities? If yes, you can consider purchasing bread routes for sale and operating as an independent contractor. Think of a bread route like any other routine business. But what does a bread route exactly mean? and why you should invest in a bread route! A bread route means a bread distribution route within a specific territory for which an independent entity can buy the right to distribute bread products from a specific bread supplier.
5 Reasons Why You Should Invest in Bread Routes for Sale in the USA
If you have heard about the bread routes for the first time, you might be wondering what makes purchasing bread routes profitable for you.
1. Requires a Lot Less Investment than Other Business Opportunities
You can purchase bread routes for sale in exchange for a lower investment when compared to various other business opportunities. Once you purchase a bread route and have a regular stream of deliveries, you will have a stable income of source.
2. Earns Decent Commissions that Can Increase Your Income
Bread distributors in your state or area will determine the final cut for you, so you might also be interested in knowing how much you will earn. Typically, in this business, you may get bread products at 80 percent of the retail price that you can sell at 100 percent. This means you may make a profit of 20 percent per bread product.
3. Can Earn Income As Much As You Can Sell in Your Territory
Once you buy your bread route, your income will depend on how many products you can sell in your territory. So, use your selling and networking skills and add new bread products and accounts to boost your annual revenue. Besides, you can also make more money by securing additional display space and/or providing other services that businesses need.
4. Have a Great Potential for Business Growth with Bread Routes
Undoubtedly, bread is a staple commodity for most American households. This means you can coordinate with as many businesses as you can within your territory. Every time, you add a new account or client to your list, you will have more chances of selling bread products and making more money. And do you know you don't have to limit yourself to one territory? Yes, you can buy more than one bread route and expand your business there as well.
5. Be Your Boss by Operating Bread Routes and Making Significant Profits
When you operate bread routes, the best part is that you are your boss. You have all the flexibility to set your schedules and hours for work. Though some of the accounts might have specific receiving hours, there will be no one to micromanage you or tell you how to do your work. You will work as an independent contractor. In other words, you will be a small business owner in your community - a status that comes with its perks.
Conclusion:
Just make sure that you also include the cost of a new or used small truck that you will be using for the distribution and delivery of bread products in your territory. As long as you can manage the cost of purchasing bread routes, a small delivery truck, and additional expenses, investing in bread routes for sale can make a significant difference to your revenue and savings.