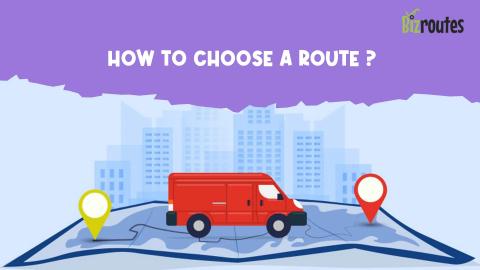 2022 guide on How to buy a route business?
What do you need to know?
Undoubtedly, many people want to start a route business, which appeals to many people due to its potential benefits in terms of freedom and profit. Somehow it is still difficult to figure out how to get started and how to buy the right route business. What industry are you good at? food, service, recycling? dispensaries? For some people, this whole process is so overwhelming that they got scared. If you are one of those enthusiastic folks who want to be an entrepreneur and thinking of route acquisition but are still confused, then you are on the right page. Following are some important tips that you should keep in mind while buying a route business.
You Must Know the Route Business Types.
Before you dive into the route business, you must know route types to choose the best among all. It is always better to know your option before investing in any type of route. Owning a route business means you take up a franchise of an already established brand, operate, and deliver their products on different stops. Some famous routes are followed, and you can purchase anyone according to your convenience.
These routes include UPS, Amazon, and FedEx routes. You are the entrepreneur and brand ambassador at the same time. You have to follow the company rules, terms and conditions also. For example, if you choose FedEx, you have to put its logo on your Van, wear a uniform, etc. Similarly, if you choose the UPS route, then you have to adhere to the driving safety guidelines, and drivers must wear UPS uniforms.
These routes include bread, meat, grocery cookies, soft drink, etc. routes. You don't need to have prior knowledge of sales for delivery routes. you can choose any regional
or national brand for this purpose.
Services routes include personal services such as landscaping, pet grooming, pool servicing, etc. you must have prior knowledge of the service that you are providing. These routes are a bit risky as if you don't fit customer expectations, they can reject you. Moreover, you have to buy the necessary equipment for services.
Vending and Beverages Routes
Vending routes are one of the most convenient routes, They require little time to manage and can be great for an owner absentee business..like an investment! Drink, candy, and snack routes are some common vending routes. Drink and snack routes have good sales and earn a decent profit. But, then, you just need a vending machine and vehicle for deliveries.
There was a time where ATMs were owned by banks, but now anyone can get into the atm business There are several premises ATMs which are serving people and earning decent profit for their owners. For example, if the atm fee per transaction is 2.50$, then ten transactions per day will generate 500$ per month. Atm routes are easy to run; you just need a machine and choose the area wisely.
How to Buy a Route - Difference Between Independent and Protected Routes
When it comes to choosing a route, then you must know the difference between protected routes and independent routes to choose the best one. Both route types have their pros and cons, and it is exclusively your decision from which you want to go.
Protected routes are with pre-determined stops or accounts, and you have to deliver the product on these stops.
On the other hand, independent routes don't have fixed stops, and you can get products from more than one supplier. As a result, independent routes are competitive but more profitable if you choose the right sales strategy. More protected routes are usually from well-known brands or companies, so these routes are expensive while independent routes are less expensive.
Routes from FedEx, Pepsi Pepperidge Farm, Mission Tortilla, etc., are the protected route examples and household names.
You Must Know the Cost of Your Desired Route.
Your finances play a vital role in the selection of route business. Sometimes you don't have enough money to acquire your desired route business; then, you have to go to some financial institute for a loan. Some companies' brands help buyers in the financing process through their banks. However, sometimes it becomes hard for first-time route buyers to get a loan from the bank for a route business. So you must know your financing option in case you don't have enough money. It is also a better idea to ask for a price from different routes and choose according to your budget to avoid financing difficulties.
You Must Know the Time Requirement of a Route.
Every route works differently and requires a different period. So it is important to keep in mind your schedule and capacity. Some routes are labor-intensive, while some are time-restricted. For example, bread routes require early deliveries, so think, are you ok with waking early? In some routes, you can make your schedule and just have to open the route at the time of deliveries.
On the other hand, vending routes work differently. You just have to maintain the vending machine daily at any time. You don't need to sit every time with a vending machine.
You Must Know What Your Desired Route Will Earn You.
We hope now you have a better idea regarding choosing a route so last, but not least, you must know what income your route will generate for you. Either the desired route is worth your investment or will generate your desired income. Sometimes your selected route seems fine but is unable to generate enough income due to any reason, so it is important to do market research properly and get insight from experienced persons. A route buying guide can provide you with more insight regarding route business.
Key Takeaway - How to Buy a Route
It is insane to choose a route for which you don't have enough money. It is hard to get a loan or company financing for several reasons so keep your budget in mind. Moreover, don't ignore the importance of market research and analysis. You are investing your money, so take time and make route purchase decisions wisely. Don't forget to follow the above-mentioned tips.