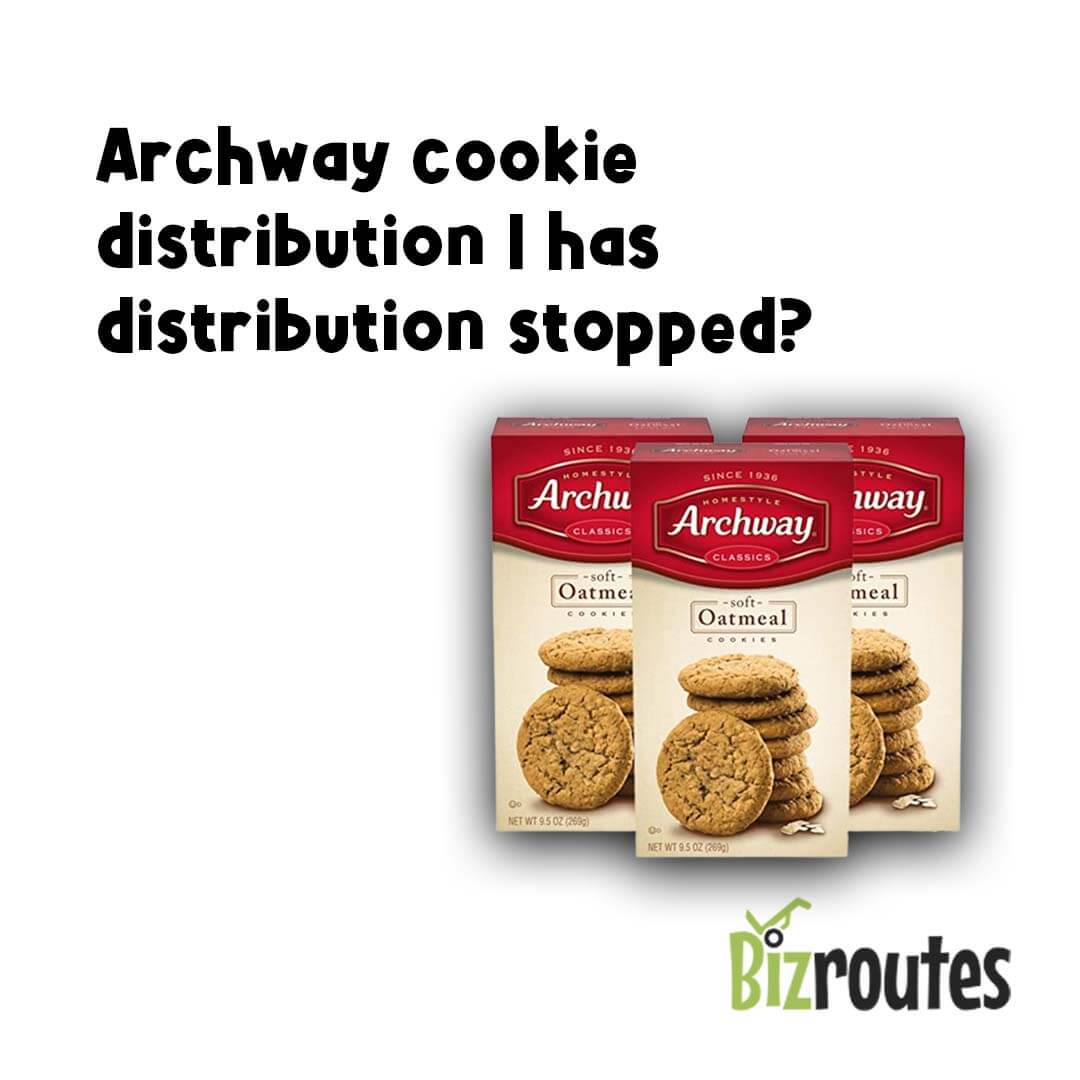 Become business smart!
We highly recommend you register as a buyer, by doing so you'll get notified as soon as Archway Cookies routes for sale and other listings become available for sale in your area.
Check out these distribution routes for sale:
Archway Cookie's Routes for Sale | Where are they now?
---
1. Archway Cookies Bio:
Out of their home garage back in 1936, a Michigan couple, named Harold and Ruth Swanson, began baking their homemade oatmeal cookies and doughnuts in Battle Creek. In 1954, they renamed their cookies to "Archway Cookies" and by the late 1950s, their franchise had already expanded to 33 bakeries. Through the late 1980s and into the early 1990s, Archway took advantage of the 'healthful' nature of their cookies, focusing on natural ingredients, no preservatives, and no saturated fat. Archway Cookies, Inc. is one of the top cookie makers in the United States. Archway had maintained its position as the leading maker of oatmeal cookies and remained a major player in its field for over 85 years!
2. What products do Archway Cookies routes sell?
Archway sells a variety of cookies, including their signature soft oatmeal raisin, soft chocolate chip, crispy gingersnaps, dutch cocoa, gluten-free cookie thins, and more.
3. Where are Archway Cookies products sold?
Archway Cookies products are sold in grocery stores, markets, convenience stores, and universities like Wegmans, ShopRite, Target, Walmart, Whole Foods, McCaffreys, and Princeton University.
4. How much does an Archway Cookies route owner make?
On average, an Archway Cookies route owner can make between $1,312-$1,632 in weekly net sales. The average weekly net income can be increased through corporate promotions and/or by adding more accounts within the territory.
5. Who should consider buying an Archway Cookies route for sale?
You should know that when you buy an Archway Cookies route, you are solely responsible for all operations of the business, including ordering and delivering
product regularly, and keeping your customers satisfied, as well as paperwork and anything else necessary to keep your business running.
6. What type of truck is required with Archway Cookies sales routes?
Archway Cookies, Inc route owners use cargo trailers to distribute their products to retailers.
7. How many days are required and what is the work description?
Usually, an Archway route runs and delivers 5 days a week. The normal week is Monday through Friday and weekends are off. How to run the route is up to the distributor.
8. Do I need to hire an employee?
If you plan on owning multiple routes, then hiring employees is a must. If you only own one route and would like to hire an employee to make the pickups and deliveries, then that would be possible. You would be responsible for paying the employees and the expenses they may incur making the deliveries (gas, truck maintenance, etc)
9. Benefits of buying Archway Cookies routes for Sale:
Archway Cookies, Inc has been a subsidiary of Lance Inc., which in turn merged with Snyder's of Hanover to form Snyder's-Lance, so you would be buying a route from this company. Third-party-related financing may be available. If you need any help or support in training, they will be more than willing to help you get started with owning your own route business.
10. conclusion: 2023 Where are they now?
It is very hard to find archway products in retail stores, Once the company was sold it became a subsidary of lance snyder's, archway products are still sold online from third party retailers.
---
To the best of our knowledge, the information provided on this website is not intended to be taken as professional financial advice. Consult a business broker, professional financial or tax expert if you require this advice
Sort by yearly earning
Select services type
No Listings Found
Make sure to register below so you will never miss an opportunity