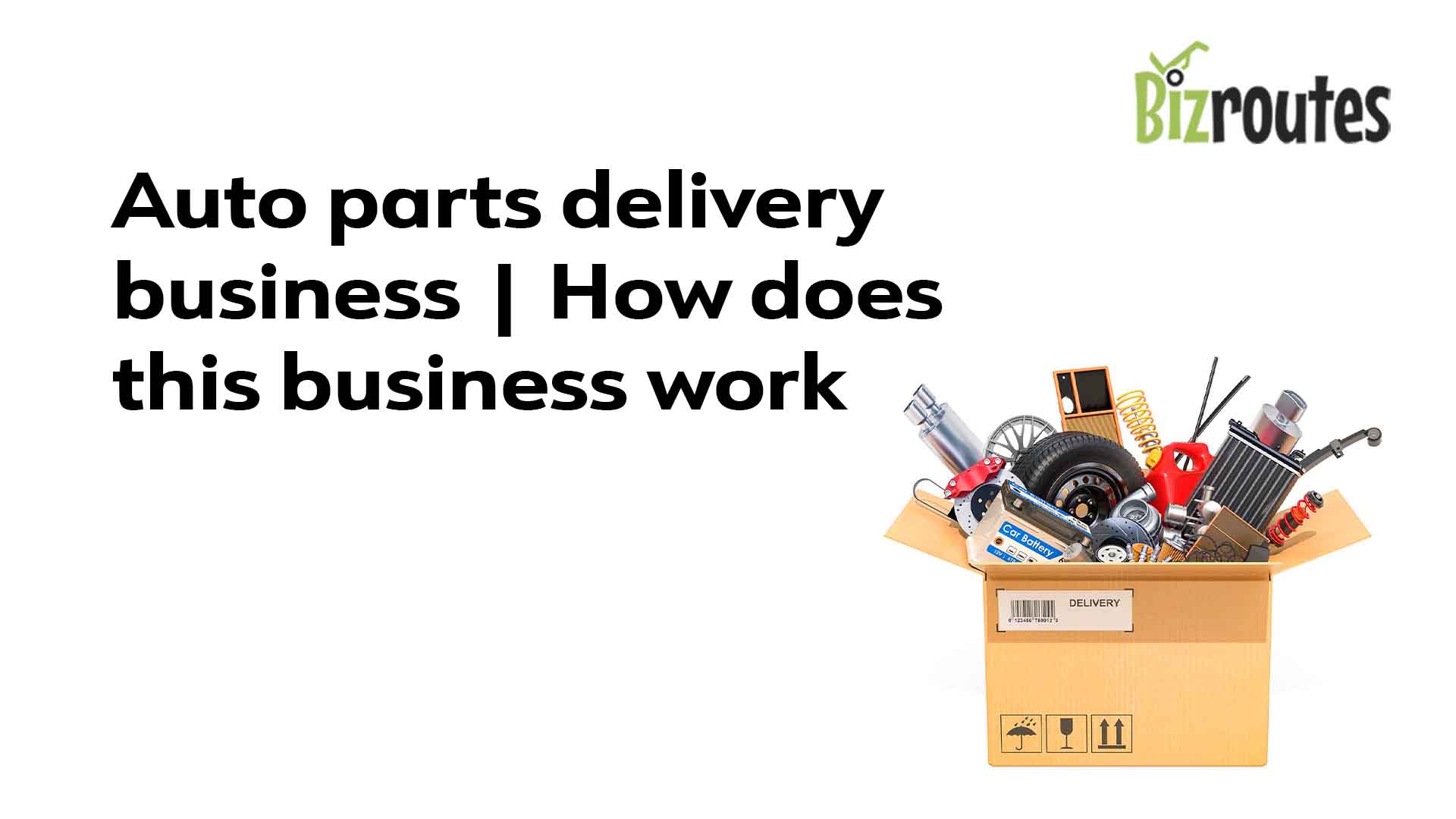 Become business smart!
We highly recommend you register as a buyer, by doing so you'll get notified as soon as an Auto parts delivery business for sale and other listings become available for sale in your area.
Check these out...
Will the popularity of electric vehicles slow this industry down? not soon at all!
The auto-delivery business involves a lot of driving, but what makes it unique is that you rarely deal with any financial aspects, like collecting money. You pick up parts using your car and bring them to mechanics as part of a contract between an independent contractor and an auto parts supplier. This type of business can be beneficial for someone looking to become more independent or even as a side business; read more about the auto parts delivery business and how it works at the link in the bio.
What are the pros and cons of being an independent contractor
What is an auto parts delivery business?
Are you planning on buying an auto parts delivery business for sale? This type of simple business has been increasingly popular among entrepreneurs due to the low start-up costs associated with it. According to Bankrate Over 91% of American households own or drive cars which means auto parts are bound to be high in demand due to the fact cars will always need maintenance or repair. An auto parts delivery business is more than likely to become successful as long as you advertise your company, get the proper licenses and insurance documents needed for it, and own a reliable vehicle to make your deliveries with.
What does an auto parts delivery driver do?
The main role of an auto parts delivery driver is to deliver the orders to their client's places of business. These may include car dealerships, car manufacturers, junkyard owners, independent service technicians, fleet operators, and auto shops.
As a delivery driver, you will be responsible to load the required products onto your vehicle. During your route, you might either have only one large order to deliver or a couple of small orders to different facilities at a time. Keep in mind, to gain a massive customer base, professionalism and being courteous are very crucial attributes you must acquire.
Also, another duty of an auto parts delivery driver is to make sure the delivery vehicles used to operate their business are running safely and efficiently.
read why a delivery business should be your first business
How much does the auto parts delivery business make?
If investing in an auto parts delivery business for sale doesn't cost too much to initiate, you're probably wondering what kind of cash flow you'll see after purchasing one. If you have a creative strategy at hand and you do the proper market research, then you should have a profitable business in no time.
Many factors play a part in what you should expect to see in your net sales. First, find out which auto parts are requested mainly by auto companies and independent auto technicians. This will prevent you from wasting your cash revenue on unnecessary parts. Secondly, advertisement is key! If no one knows your company exists, then you're sure to fail. Post your business logo and number on your delivery vehicles, create an attractive website, print out some flashy flyers or business cards, or visit local retailers you are interested in working with and get your business out there!
If your auto parts delivery business is managed correctly, you can expect earnings of $3,000 or higher per month.
What vehicle is used for delivering auto parts?

Along with purchasing an auto parts delivery business for sale, you'll also need to invest in one or more dependable vehicles. To maintain customer satisfaction and make your deliveries on time, you'll need to ensure your vehicle is in excellent condition and has low mileage. Types of vehicles needed for this business depend on the auto parts you deliver. For example, a pick-up truck or cargo van is the right size for delivering parts of a standard-size auto. But if the auto parts are needed for commercial vehicles (buses, trucks, specialized machine autos) then a box truck would be more practical. Most importantly, make sure you apply for a commercial auto policy. That way if you or your vehicle are in an accident, you'll be covered and reimbursed by your insurance company.
---
How to start an auto parts delivery business:
Step 1: Register DBA or if you are looking to do more with your delivery business open an LLC.
Step 2: Find a company that sells auto parts and ask to be added as an independent contractor. Ask questions like How many drivers they have already (you want deliveries, the more delivery the better, and if the place is crowded with drivers you may not get enough deliveries for the day) and ask for an average estimate on how many deliveries you may get a day, as well as what the pay per delivery is.
Step 3: Make sure your driver's license is valid, they may check the history.
Step 4: Have a working vehicle, making delivery back and forth requires a durable vehicle, this can be a sedan or cargo van.
Step 5: Have insurance on your vehicle
Step 6: When making deliveries, mechanics occasionally find themselves helping clients. Rushing them can aggravate them, and they may then request your auto Parts company to stop making you deliver parts to their location.
---
To the best of our knowledge, the information provided on this website is not intended to be taken as professional financial advice. Consult a professional financial, business broker, or tax expert if you require this advice.
Sort by yearly earning
Select services type
No Listings Found
Make sure to register below so you will never miss an opportunity