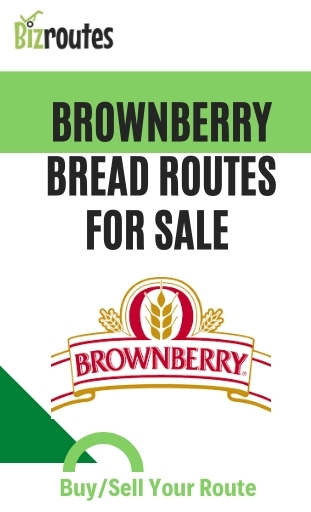 Become business smart!
Similar Articles
We highly recommend you register for free as a buyer, by doing so you'll get more business ideas to start and also will get notified as soon as a Brownberry Bread Routes For Sale.
Check out these bread routes for sale ...
Buying a Brownberry Bread Routes for Sale?
The first thing is first, subscribe as a registered buyer to get the newest listings!
What is a Brownberry route?
Bread routes, as you may know, are among the most lucrative in the independent distribution industry. An independent distributor that promotes Brownberry as a business inside a specific area by selling the company's goods to customers in that territory is known as a Brownberry bread route. Brownberry/Bimbo has permitted independent distributors to distribute its goods to client accounts within their approved route radius.
Bimbo owns Brownberry, as well as several other well-known baking brands. As a result, a Brownberry bread route is very certain to carry goods from other brands such as Arnold bread, Boboli, Thomas English muffins, and others. On the other hand, this is beneficial to the route owner since it makes selling goods easier. Even if some consumers demand one Bimbo brand over another, they are still served by the same route owner, who distributes several Bimbo brands across his area.
---
What are the responsibilities of the Brownberry route owner?
When buying Brownberry routes for sale you as an operator pick up his goods from the company's warehouse in the early morning and then goes on to serve current clients on his route, which includes grocery shops, restaurants, supermarkets, and other retail establishments. The route operator is responsible for deciding the order that is required for the customer's shelf and, if necessary, replenishing the shelf from his inventory.
---
What are the requirements for the delivery vehicle?
Each route necessitates the use of a delivery truck. As a result, a route owner must buy or lease a delivery vehicle, typically a truck or box trailer, from an independent distributor looking to sell their routes or from any other source, bearing in mind that delivery vehicles must meet food safety standards before being authorized to deliver company products.
To the best of our knowledge, the information provided on this website is not intended to be taken as professional financial advice. Consult a business broker, professional financial or tax expert if you require this advice.
Sort by yearly earning
Select services type
No Listings Found
Make sure to register below so you will never miss an opportunity