Can You Buy a DHL Route for Sale?
Q1: What are similar routes to DHL routes?
If you are searching for logistics businesses similar to DHL routes, there are several options available. For transporting products and packages, you could consider purchasing an Amazon route for sale, a FedEx ground route, or a non-branded box truck delivery business. These businesses can be purchased or started from scratch, offering you the opportunity to build your own successful logistics company. Who knows, you could be the next big thing in the industry, just like DHL.
Here are similar route options :
There are several logistics routes for sale that are similar to DHL, some of which include:
FedEx Ground: FedEx is a global logistics company that offers courier, shipping, and delivery services to businesses and consumers around the world. FedEx Ground is a division of the company that specializes in ground shipping and delivery services.
Amazon Delivery Service Partner: Amazon Delivery Service Partner program allows individuals to start their own delivery business and deliver Amazon packages using Amazon-branded vans and uniforms.
PostNet: PostNet is a printing and shipping franchise that offers a variety of shipping and logistics services, including packaging, shipping, and printing.
OnTrac: OnTrac is a regional logistics company that offers ground shipping and delivery services to businesses and consumers in the Western United States.
These are just a few examples of logistics routes for sale that are similar to DHL. Each of these businesses has its own unique characteristics and may be better suited to different types of entrepreneurs and investors.
Q2: How much do DHL drivers make?
Working for DHL can be a great career choice, as per ZipRecruiter, the average driver can earn over $50,000 per year, which equates to approximately $25-$26 per hour. If owning a DHL route is not an option, working for the company can still be a smart decision. DHL provides numerous benefits for its employees, including a 401k plan, life insurance, paid sick leave, and ongoing training opportunities. For more information on the benefits offered by DHL, you can check here for more info
Q3: Does DHL have any partnership programs?
Absolutely, DHL does offer a Service Point Partnership Program that allows retail stores to provide professional shipping services to the general public. However, there are certain qualifications that must be met in order to participate in the program. These qualifications include some of the following:
I. The primary business of the store should be offering packaging and shipping services to the general public.
II. The store should be able to provide DHL services to the public, including shipping and receiving packages.
III. The store should have an automated Point-of-Sale system to process shipments efficiently.
IV. The store should be able to accept documents and packages dropped off by DHL customers.
V. The store should be able to manage monetary transactions when additional packaging is necessary.
Meeting these qualifications can allow retail stores to join the DHL Service Point Partnership Program and provide professional shipping services to their customers. This can help stores to attract more business and expand their services…click here for more info
Q4: Can I buy a DHL route for sale?
Unfortunately, it is not possible to buy a DHL route for sale as DHL is an independent logistics company that does not offer any routes for sale. With a fleet of over 100 planes and thousands of trucks, DHL has been servicing nations around the world for over 50 years. As a privately owned company, DHL has a workforce of over half a million employees, making it one of the largest logistics companies in the world.
Bizroutes review on DHL routes for sale:
If you're here hoping to buy a DHL route for sale, we understand your disappointment. However, there are many other options available in the logistics industry. While DHL is a major player in this industry, providing logistics on a large scale, it's important to remember that the logistics industry is an 8 trillion dollar industry, offering plenty of opportunities for entrepreneurs.
There are many other transportation ideas available to explore, and starting your own business in this industry is a viable option. With so much potential for growth and success, why not consider becoming a transporter yourself? Don't let the absence of a DHL route discourage you from pursuing a career in logistics. With a bit of research and effort, you can find or create a business that fits your goals and aspirations.
Red flags when buying a business
Do you have a small company that you want to sell? No credit card is required to register for a free account and advertise your business for sale.
---
Disclaimer: The information provided in this article is for general informational purposes only and should not be considered legal advice. The laws and regulations regarding business licenses may vary from state to state and are subject to change. It is important to contact your local state office to determine which licenses are required for any specific businesses. Additionally, please note that this article contains affiliate links and we may earn a commission from our affiliate partners or amazon links. If you are considering starting a business, it is recommended that you seek the advice of a qualified lawyer, business broker, or professional in your area. The information provided in this article is not a substitute for professional advice and should not be relied upon as such. We want to make it clear that BizRoutes is not sponsored by or affiliated with DHL or any other companies mentioned in our articles. Our content is completely independent and based solely on our own research and opinions.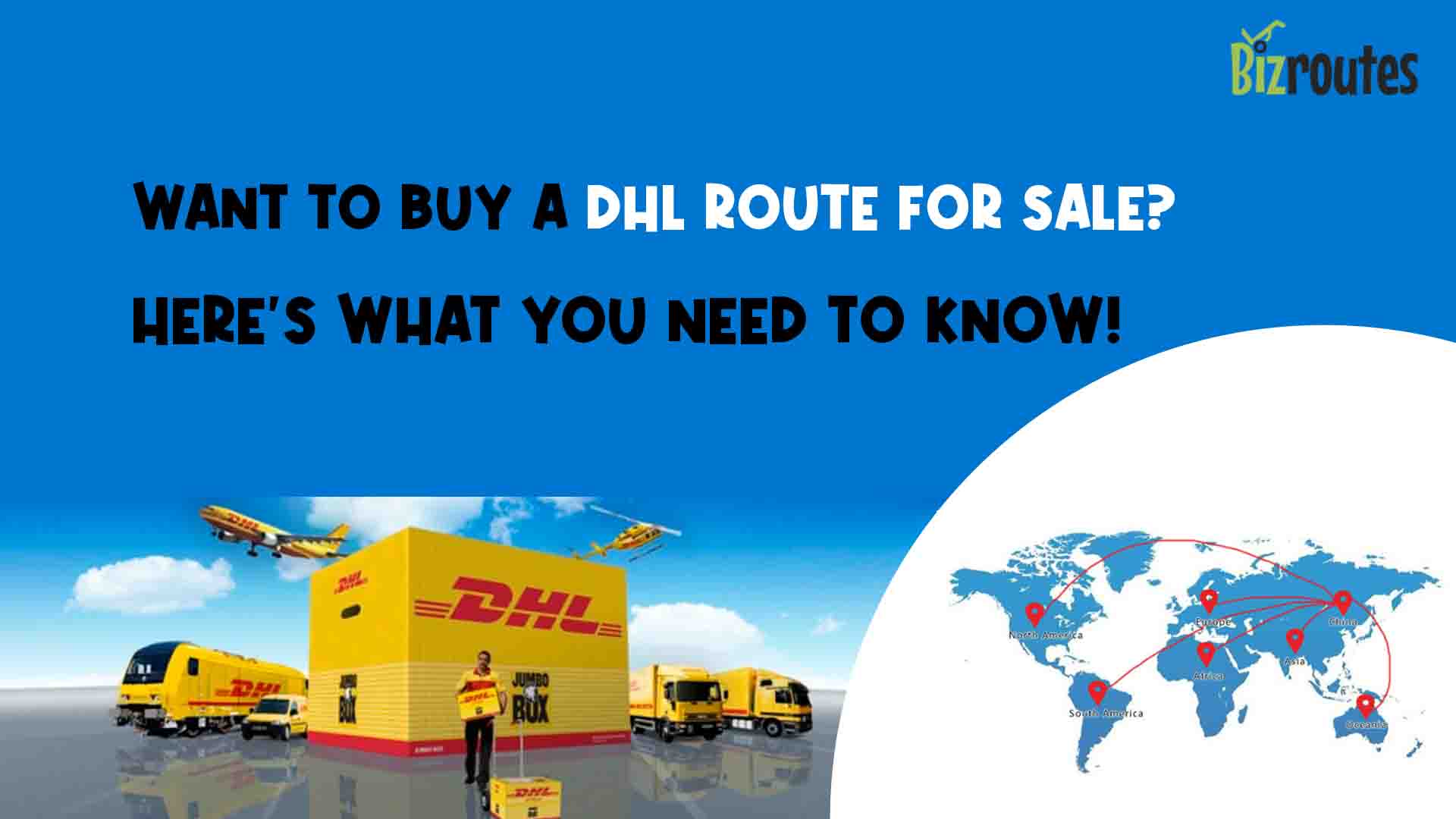 We highly recommend you register as a buyer, by doing so you'll get notified as soon as a DHL route and other listings become available for sale in your area.
---