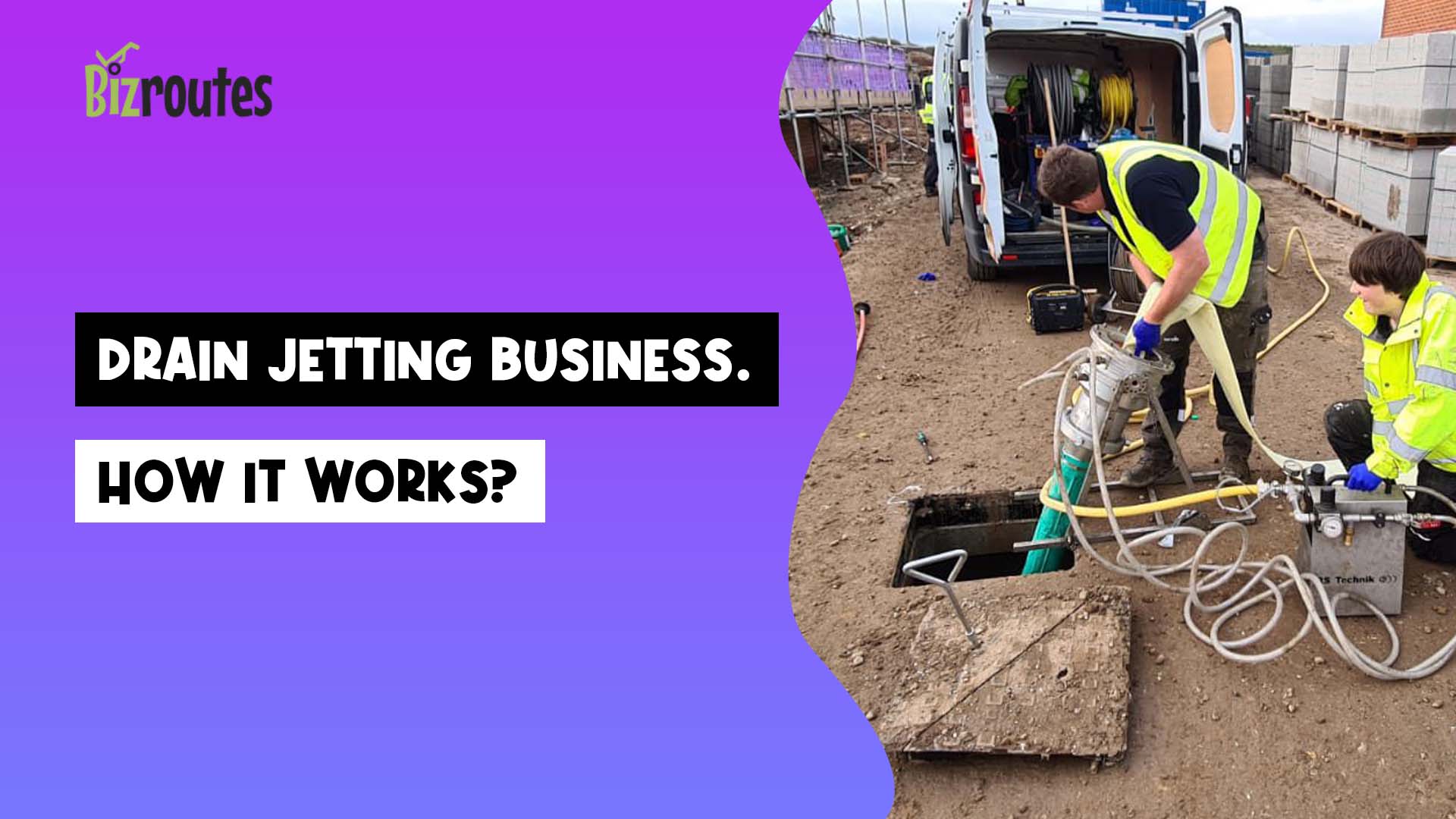 Become business smart!
Tips on Buying a Drain Jetting Business and What to Look for When Buying a Drain Jetting Company
---
1.What is a Drain Jetting business ?
Drain Jetters are a type of plumbing company that clean sewer and septic systems. They use high-pressure water to remove blockages from drains and pipes, which can save homeowners, businesses and even grease trap backups which can become really expensive repairs.
Drain jetters are equipped with a high-powered hose that can be used to blast away clogs in drains, pipes, and even septic systems. The water pressure is strong enough to dislodge any debris that may have accumulated in the pipe or drain.
Drain Jetters are also known as sewer cleaners or drain cleaners. These plumbing companies specialize in clearing out clogs that cause sewage backups or overflows into homes and businesses. Restaurants rely on drain jetting due to the fact they use a lot of grease and cleaning dishes causes the grease to enter the pipes.
---
2.How to get more customers for a drain jetting business:
There are a few ways to get more customers If you buy a drain jetting business for sale. You can invest in marketing, which will typically have the greatest potential to bring in new customers. You can also invest in other types of marketing, such as SEO or digital marketing campaigns. The best way to get more customers is to offer a service that is better than competing companies, another great way to find customers quicker is by reaching out to local used cooking oil removal businesses and work out a referral program where you give them a commission every time they refer you to one of there customers!
---
3.What Factors to Consider When Buying a Drain Jetting Company:
There are a number of things that you should keep in mind when you are looking to buy a drain jetting company for sale. There are many factors to consider and it is important that you take your time to go through them.
Some of the most important factors that you should keep in mind when buying a drain jetting company are:
- The size of the company, ( type of customers, any long term contract, how many vehicles and the setup and most important the value and quality of the equipment )
- The experience of the technicians: If you buying a small drain jetting business for sale that is owned and operated by the owner then you should not have to worry but if the busy is large then finding out more about the employees is crucial, are they licensed, experienced and reliable you know by the time they been working with the drain jetting business.
- The cost: After reviewing the above then you should have a better idea if the business is valued at the right price.
---
Conclusion: Should you buy or start a drain jetting business for sale
Purchasing a drain jetting business is a good idea if you want to start your own drain jetting company and want to avoid the risks associated with starting one. Buying an existing business that has been in operation for several years will give you an advantage because you can learn from the mistakes of the previous owner. You also have a chance to research the market before you start your own drain jetting business.
If you are not ready to take on all of the risks of starting your own company, then buying or investing in an existing drain jetting company may be a better option. You can still make money from this type of investment because it provides passive income without having to do much work.
---
To the best of our knowledge, the information provided on this website is not intended to be taken as professional financial advice. Consult a professional financial expert, business broker or tax expert if you require this advice.
Sort by yearly earning
Select services type
No Listings Found
Make sure to register below so you will never miss an opportunity