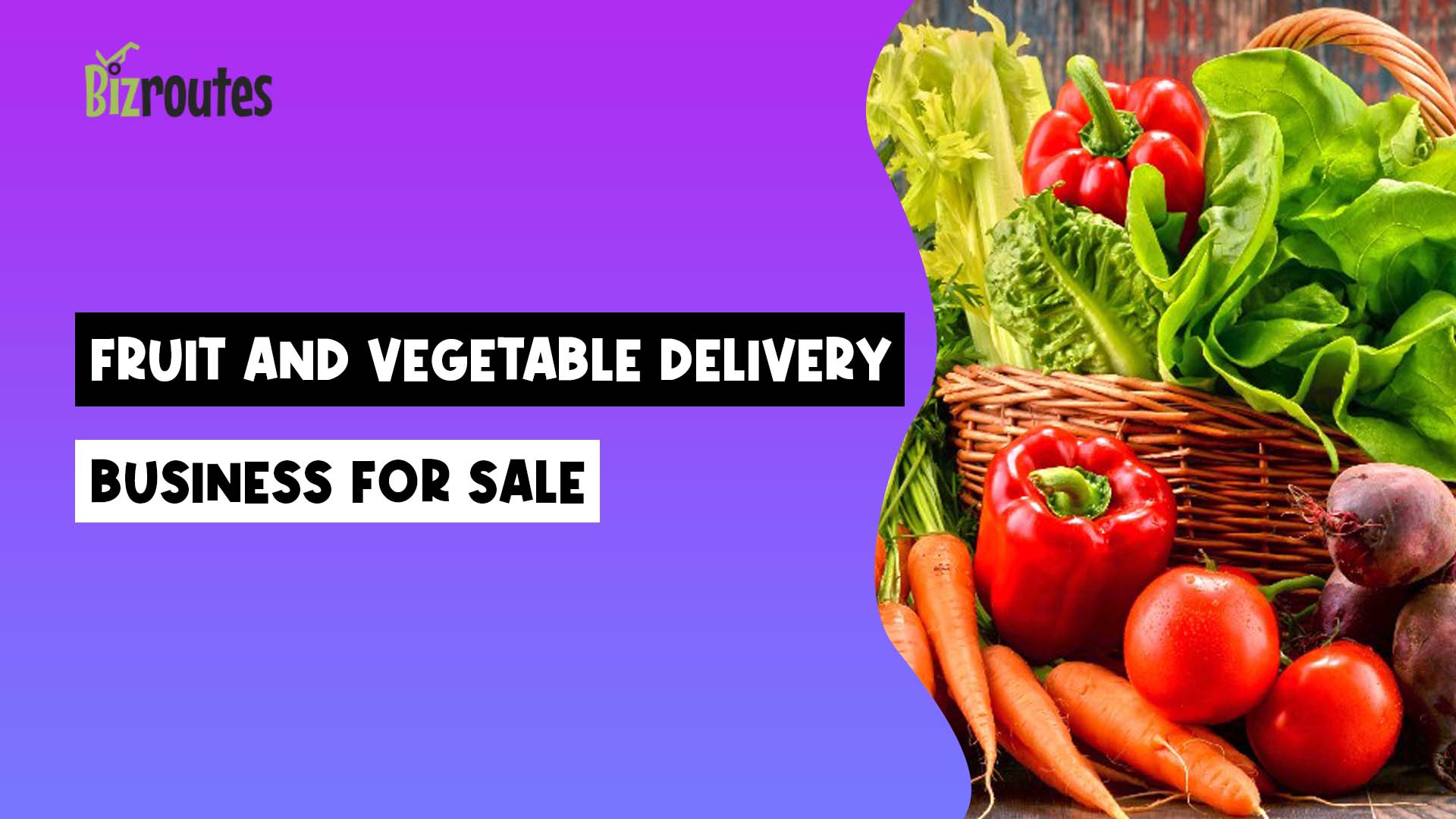 Become business smart!
Buying a fruit and vegetable delivery business for sale for sale?
---
1.What it takes to run a produce distribution business?
First of all my first question was do fruit and veg distributors make any money in this? And do they actually need a farm to grow this stuff? Well i got some answer and i want to share it with my readers!
Becoming a fruit and veg distributor does definitely have its demand, not any one can just deliver large quantity of produce in a uncooled vehicle this can lead to hefty fines, so when you do buy a fruit and vegetable delivery business for sale make sure it comes with a fridge box truck or van, to learn more on that check out this article
---
2. What customers will buy fruits and veg from you?
So you might think your customers have to be large chain of supermarkets or produce store fronts, but when it comes to getting customers it can be simple, here is how to attract more customers after buying a fruit and veg business
Clean and cooled vehicle with lots of space, you dont want veggies squished up

Sell your customers quality over quantity, having fresh produce gets them more business which leads to more business for you!

Deliver items early

Keep customers up-to-date with prices or upcoming spike hikes, fruits and vegetables have prices that can fluctuate even tho this may be hard but as you get better you will start understanding when items are becoming short prices may rise.
-Who are the customers?
Here are some example customers that may come with your route if you do find a good deal on a fruit and veg business for sale,
Restaurants of all kind, small or large, dine-in or fast-food

Smaller size grocery stores that offer a small section for produce

Supermarkets that offer larger areas for produce

Fruit and veg / produce businesses
---
3.The benefits of buying an existing produce business
When it comes to starting your own business, there are a lot of things to consider. One option is buying an existing produce business. Here are some of the benefits of doing so:
You'll have a pre-existing customer base.

The business will be more established and have a proven track record.

The employees will likely already be in place, which can save you time and money on recruiting and training new staff.

There may be already-developed systems and processes in place, which you can adopt or modify as needed.

The previous owner(s) will likely have taken care of important details like permits, licensing, and insurance. These may or may not be transferable but on the bright side it will let you know what you need to get and how to get!

Your buying source, This i left for last because it is 80% of what businesses need to start which is the go-to source, knowing where to buy your fruits and veg at a wholesale price can you save you thousands of dollars.
---
4. Things to consider before making an offer
Buying a business is a huge decision. There are many things to consider before making an offer. You need to make sure you have the financial resources in place, and that you understand the liabilities of the business. You also need to be clear about your goals for the business and what you're willing to do to achieve them. If you're not sure where to start, talk to an experienced attorney or accountant who can help you navigate the process.If you're thinking of buying a business, it's important to do your homework first. Here are some things to consider before making an offer:
Financial Resources: Do you have enough money to buy the business? Is it priced right?

How many vehicles and are the approved fpr produce distribution

How are customer billed? Bill by bill or cod

Are customers set up in a route?

What are the profits like?
---
5. What is the day to day process once you buy a fruit and vegetable business for sale?
The job seems light work but it can be hectic, the process starts fast paced then slows down during the end of your daily shift, here is a little break down….
Start bright and early This can be from 2-3 am…why? You need to be at the terminal market before the rush comes in and take up all the good stuff, heading their late will leave you with the bad and left overs

Fill up your truck in order, last customer orders go in truck first

Head to your route

Prepare for next day
Some place allow you to pre order your order but you cant pick and choose as the orders will be ready and stocked for you to just load into your truck.
---
To the best of our knowledge, the information provided on this website is not intended to be taken as professional financial advice. Consult a professional financial or tax expert if you require this advice.
Sort by yearly earning
Select services type
No Listings Found
Make sure to register below so you will never miss an opportunity