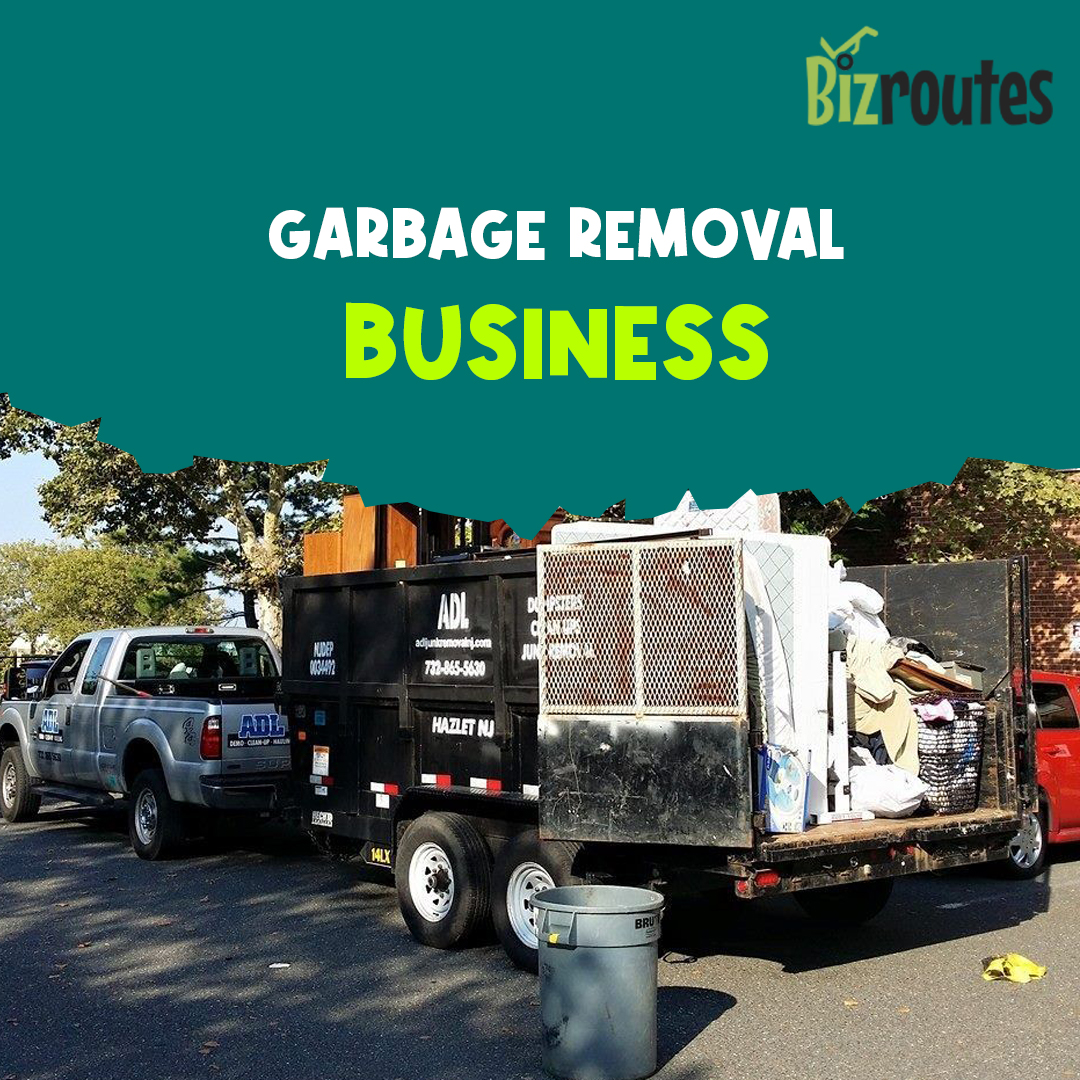 Become business smart!
Buying a garbage business for sale?
---

Here's what you need to know
Starting your own Garbage collection business can be a rewarding and profitable way to start your own business. Garbage and trash is a business that is extremely recession-resistant as waste is created even when people eat, sleep and turn on the lights. It does not require a high investment to start a garbage and trash service business because much of the equipment needed is standard, such as a truck. A garbage route offers a great opportunity to start a small business in a region or community that needs more trash and garbage collection services. Doing so provides you with the chance to add value to your community, as most commuters and residents are more than happy to have more efficient trash and garbage collection services.
If you want to start a small business, buying an established garbage route can be an excellent way to get a head start. Buy an established Garbage business for sale or an existing Garbage route franchise near you.
Garbage route businesses typically consist of single trucks to multi trucks running once or twice per week depending on the pick-up schedule, servicing all types of companies that need waste removals such as hotels, restaurants, schools, apartment complexes, and government buildings. In addition, buying established routes can be easily expanded upon, making starting and owning a small route easier to manage.
---

Advantages of buying a garbage company
get a handful of customers! when starting a new garbage business in a highly competitive market, finding new customers to switch to a new garage company means you have to lower prices in a regulated market

you get the trucks with the deal, whether it's one garbage truck or 5 trucks they usually become yours after purchase

drivers, finding drivers is the toughest part as they are the Ken's who represent your company's they see the customers day to day when picking up garbage on a scheduled route
---
How profitable are garbage businesses?
When it comes to owning a garbage business, there are multiple ways to make money, you can expand your garbage business into a huge company here's the breakdown…
Service one ( garbage pick-up) First and foremost is the main service is obviously to remove the garbage, this can be from all types of customers we will get to that below, you charge customers buy the weight being that you are charging by the weight of the waste removed it will be too much time consuming if you were to collect payment on every delivery so you can collect once a week, how do you know how much is customer weight is? Well, your truck has a scaler that gives you the starting weight, and then it saves on every pick-up so you know how much each customer's weight is then you charge that by your fee.

Service two ( cardboard removal) Even tho cardboard doesn't have that much value as it once did, it's still recyclable and you earn some rebate from it, you cant mix the cardboard with the garbage so you need 2 separate pick-ups one day for garbage one day for cardboard, no one will pay you for your cardboard if it's soggy and nasty,

Service three ( dumpsters ) Adding dumpster rental to your services after buying a garbage business for sale is a plus, this is additional sales for you without the hard work, you offer this to your customers and word can spread out, and customers will call you when they need a dumpster and you deliver it once ready you can haul it, charge a fee and pay the dump their fee you make your profit.
---
Who are the clients?
You may think only businesses will require to pay for garbage removal because residential is provided for free right? Well not quite true, in some cases such as towns, apartment complexes, and villages will contract a licensed garbage company to remove their waste, here are some places that require garbage contracts…
Hotels

Restaurants

Schools

Apartment complexes

government buildings.
---
Are garbage companies for sale expensive?
This all comes down to a lot of stuff before you determine is a garbage company worth buying, garbage companies go through heavy licensing, its not easy owning a garbage company, you can't just buy a truck and get customers, you will need permits, licenses, waste permits and more but it is worth it at the end, here is what is valued when buying a garbage business for sale and what red flags to look out for.
Number of garbage trucks ( brand new trucks can cost up to a quarter million dollars)

Number of customers

Type of customers ( big contracts or small )

Number of dumpsters they rent out

Warehousing
---
How do garbage businesses make money?
Typically an agreement is placed, and after collection, customer pay you, this way you can manage the amount of weight you collected from each customer, as I mentioned above, but I will break it down
Let's say your garbage truck holds 25 yards of waste ( 1 yd equals 1685 pounds)

Your total weight inside the 40,000 pounds of garbage

You times whatever your fee is by 40,000

Then after you dump you pay the dump yard

Then the money left should pay your diesel, employees, and bills thing left over will be your net.
---

Bizroutes Review on garbage businesses
If you got the budget for it, a garbage business for sale requires your full-time dedication, it comes with hard work and sacrifice, you will calls 24/7 a day from drivers, customers and even at times may break down in the middle of the night, but overall it's a mega business with mega bucks to be made and expanding in the waste management business is endless with so many types of ways to add revenue sky is the limit.
To the best of our knowledge, the information provided on this website is not intended to be taken as professional financial advice. Consult a professional financial or tax expert if you require this advice.
Sort by yearly earning
Select services type
No Listings Found
Make sure to register below so you will never miss an opportunity