Gold medal bakery routes for sale | Here is what we know!
---
Listen up, business buyers! Do you dream of owning a successful company with a rich history and a recipe for success? Well, let us introduce you to Gold Medal Bakery - a business that's been delivering quality ingredients and on-time distribution for over 100 years. That's right, this company has been around since 1912, and its story of growth is the stuff of legends. But the best part? You could be a part of it! By registering as a business buyer, you'll be the first to know about the newest Gold Medal Bakery routes for sale near you. So, put on your baker's hat and get ready to rise to the occasion - with Gold Medal Bakery, the sky's the limit!
When it comes to investing in a bread route for sale, you first want to make sure that the baked goods you are distributing come from a well-known and well-trusted bakery, Gold Medal Bakery has that!
Who is Gold Medal Bakery?
---
Gold Medal Bakery is a renowned American bakery with a rich history and an impressive legacy. Founded in 1912 in Fall River, Massachusetts, the bakery has grown to become a leading provider of high-quality baked goods in the Northeastern United States. Throughout its long journey, Gold Medal Bakery has remained committed to its core values of excellence, innovation, and customer satisfaction.
Over the decades, the bakery has expanded its product offerings, ranging from various types of bread, rolls, and buns to muffins, croissants, and specialty items. Their dedication to using premium ingredients and traditional baking techniques has earned them numerous accolades and a loyal customer base.
Gold Medal Bakery's success can be attributed not only to its exceptional products but also to its strong sense of community and social responsibility. The bakery actively supports local initiatives, charitable causes, and sustainability efforts, making a positive impact on the regions it serves.
With a forward-thinking approach, Gold Medal Bakery has embraced modern technology and sustainable practices, ensuring that it continues to thrive in a competitive market. Today, the bakery stands as a symbol of quality, reliability, and a passion for baking, continuing to delight generations of customers with its delicious creations.


What brands can you distribute once you buy a gold medal baker route for sale?
---
Buying a gold medal bakery business has many benefits and one is you will have access to other brands to distribute, When becoming a bread route Owner you should always find more ways to expand your business, and having more baked goods to offer is one way...
When owning a gold medal bakery route you will have access to items such as Table Talk, Loia's, and Zeppys just some of many … And here are the brands that you will have exclusive rights to when buying a gold medal bakery route business:
-Panera
-Fiber one
-Holsum bread
-Kayem
Are Gold Medal bakery route territories protected?
---
Yes that is what makes buying one of these bread routes good, you can buy with ease knowing no one else with the same brand will compete with you
A territorial route is a set of routes that are usually within a specific geographic area. A person who owns these routes can be called a "territorial route owner ".The benefits of owning a territorial route include being able to work as much or as little as you want and being able to set your hours, but if you are going invest in a gold medal bakery route I am sure you will most likely build up your route to become bigger then it already is.
How much can I make as a Gold Medal bakery route owner?
---
The businesses you find available for sale are routes from hard-working individuals who build their businesses and open up new accounts inside their territory, if you acquire one of these, you can grow it even bigger by adding Gaining more customers in your area…The brand speaks for itself and businesses love good bread!


What vehicle can I use to distribute Gold medal products?
---

When it comes to delivering fresh bread, the best vehicle for the job is usually a van. This is because vans are usually large enough to carry the bread, and they can also be customized to keep the bread cool. In addition, vans are usually better equipped than other vehicles for carrying heavy loads but other options are Sprinters or Mid-size box trucks.
Bizroutes overview: Gold medal bakery routes for sale or buy an independent bread route?
---
Starting a business is not for the faint of heart. You have to be willing to work hard and take risks with your money and time. But when you succeed, the rewards are worth it…But why not do both?
I saw some Gold Medal bakery routes for sale, they were starting at 25K, The best investments are made by acquiring a business for a low price and turning it into a thriving business…that is how to make a return on your investment, Sometimes it is smarter to buy a business rather than start one.
Disclaimer: The information provided in this article is for general informational purposes only and should not be considered legal advice. The laws and regulations regarding business licenses may vary from state to state and are subject to change. It is important to contact your local state office to determine which licenses are required for any specific businesses. Additionally, please note that this article contains affiliate links and we may earn a commission from our affiliate partners or Amazon links. If you are considering starting a business, it is recommended that you seek the advice of a qualified lawyer, business broker, or professional in your area. The information provided in this article is not a substitute for professional advice and should not be relied upon as such. We want to make it clear that BizRoutes is not sponsored by or affiliated with, a gold medal bakery or any other companies mentioned in our articles. Our content is completely independent and based solely on our research and opinions.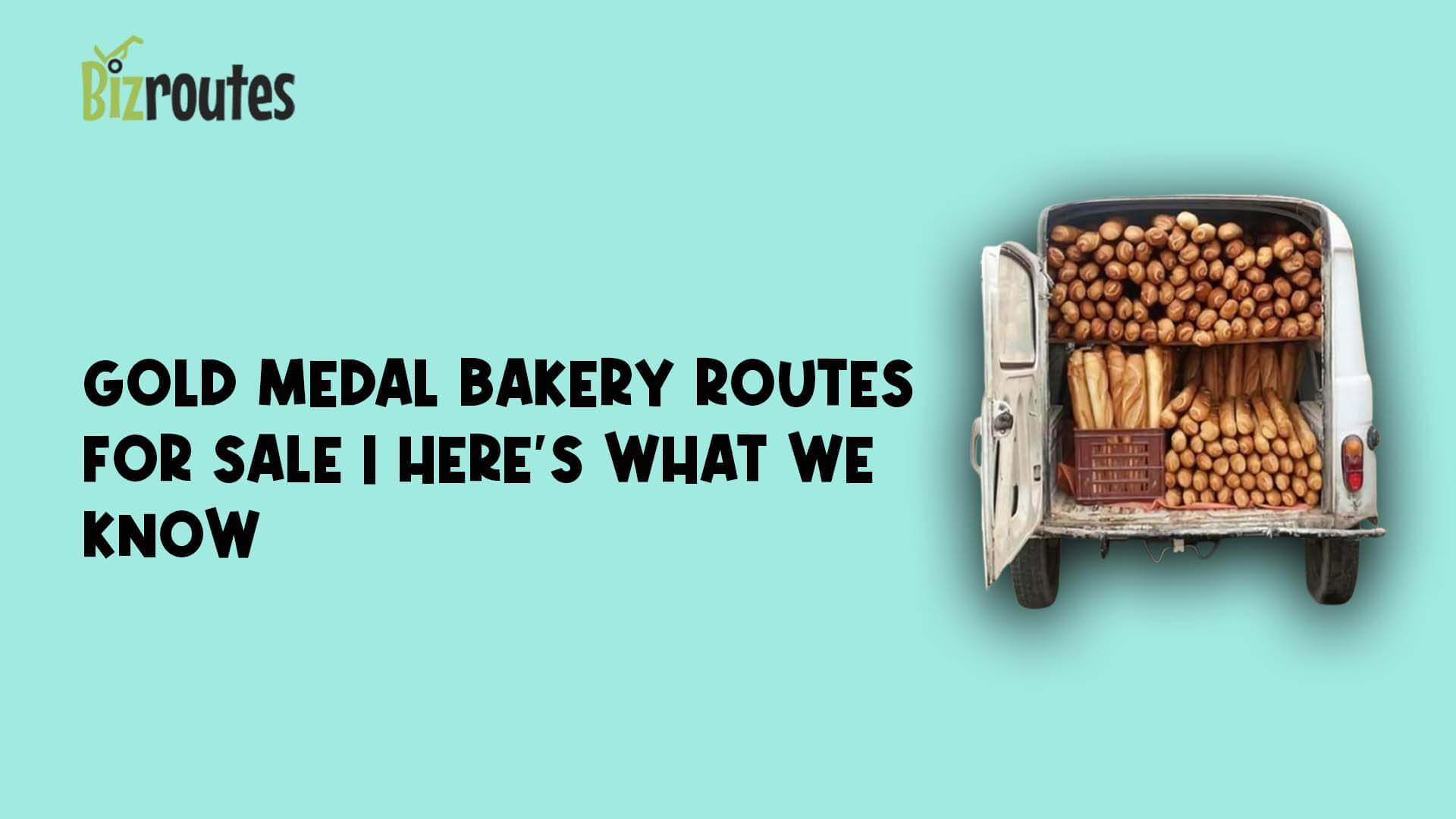 Facts & Questions
Bread routes refer to regular delivery routes taken by bread distributors to supply fresh bread and baked goods to retail stores, restaurants, and other establishments. These routes ensure a consistent and timely delivery of bread products to meet customer demands.