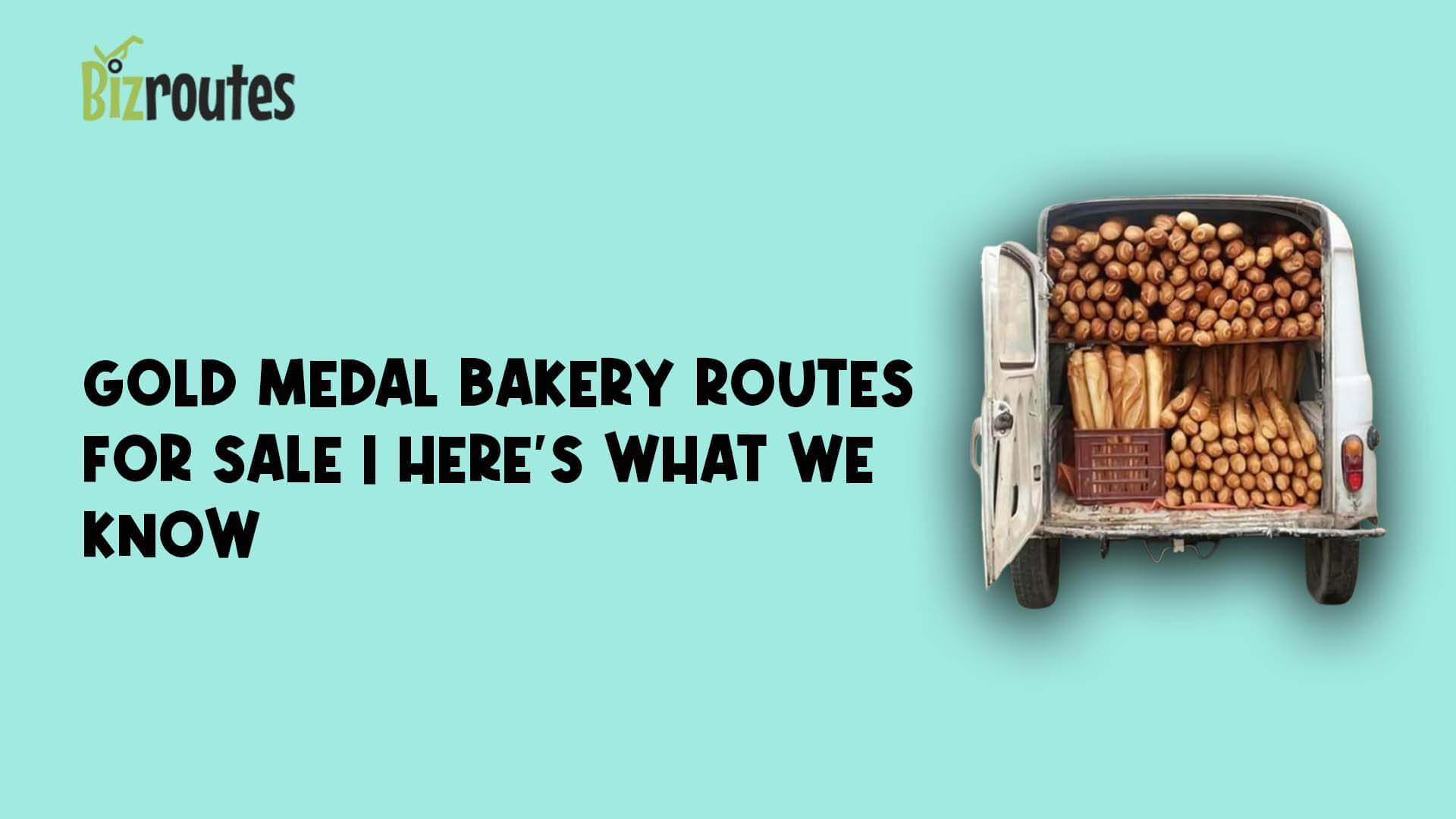 Become business smart!
Gold medal bakery routes for sale | Here is what we know !
---
Gold medal bakery has been in business for over 100 years, and its story of growth is literally something we all dream about , the business was established in 1912 has continued its promise to deliver on 2 main factors…one is Quality ingredients and the second on-time distribution.
When it comes to investing in a bread route for sale, you first want to make sure that the baked goods you are distributing come from a well known and well trusted bakery, Gold medal bakery has that!
---


What brands can you distribute once buying a gold medal baker route for sale?
Buying a gold medal bakery business has many benefits and one is you will have access to other brands to distribute, When becoming a bread route Owner you should always find more ways to expand your business, and having more baked good's to offer is one way...
When owning a gold medal bakery route you will have access to items such as table talk, Loia's, and Zeppys just some of many … And here are the brands that you will have exclusive rights to when buying a gold medal bakery route business:
-Panera
-Fiber one
-Holsum bread
-Kayem
---
Are gold medal bakery routes territory protected?
Yes that is what makes buying one of these bread routes good, you can buy with ease knowing no one else with the same brand will compete with you
A territorial route is a set of routes that are usually within a specific geographic area. A person who owns these routes can be called a "territorial route owner ".The benefits of owning a territorial route include being able to work as much or as little as you want and being able to set your hours, but if you are going invest in a gold medal bakery route I am sure you will most likely build up your route to become bigger then it already is.
---
How much can I make as a Gold medal bakery route owner?
The businesses you find available for sale are routes from hard-working individuals who build their businesses and opened up new accounts inside their territory, if you acquire one of these, you can grow it even bigger by adding Gaining more customers in your area…The brand speaks for itself and businesses love good bread!
---


What vehicle can I use to distribute Gold medal products?

When it comes to delivering fresh bread, the best vehicle for the job is usually a van. This is because vans are usually large enough to carry the bread, and they can also be customized to keep the bread cool. In addition, vans are usually better equipped than other vehicles for carrying heavy loads but other options are Sprinters or Mid-size box trucks.
---
Bizroutes overview: Gold medal bakery routes for sale or buy an independent bread route?
Starting a business is not for the faint of heart. You have to be willing to work hard and take risks with your money and time. But when you succeed, the rewards are worth it…But why not do both?
I saw some Gold medal bakery routes for sale, they were starting at 25K, the best investments are made by acquiring a business for a low price and turning it into a thriving business…that is how to make a return on your investment, Sometimes it is smarter to buy a business rather then start one.
_____________________________________________
To the best of our knowledge, the information provided on this website is not intended to be taken as professional financial advice. Consult a business broker, or professional financial or tax expert if you require this advice.
Sort by yearly earning
Select services type
No Listings Found
Make sure to register below so you will never miss an opportunity