Gumball Vending Machine Businesses For Sale
I remember as a child when my parents would take us to the mall and we would go into the gumball machines. I was always excited because it felt like you were getting away with something by not paying for anything. I had no idea that this feeling could be replicated in adult life but now there are vending machine businesses out there that will allow you to create your own gumball machine without any of the guilt!
Why is Gumball Machine a great investment?
Buying an established Gumball vending machine business for sale means the seller has already established business generating income. He has approval from the landlord or other entities controlling the property (businesses, schools, restaurants, malls etc).
The vending machine business is a great investment for people of all ages. Gumballs are one of the oldest and most popular types of candy in America, which means that there's always going to be demand for them. A gumball vending machine business has many benefits. The machines are also easy to maintain as they require little maintenance for a long life span.
Finally, you can make more money on these types of businesses because you sell items individually rather than by bulk at a set price like with other small businesses.
How does the Gumball Vending machine business work?
Gumball vending machines are a great way to make money. There is no need for expensive inventory, and there is no need to pay employees! With the average vending machine generating over $300 per year in profit, it's not hard to see why this business is so popular. Vending machines are also easy to maintain - just fill them up with snacks or drinks, change the price when necessary, collect your profits weekly...and you're set!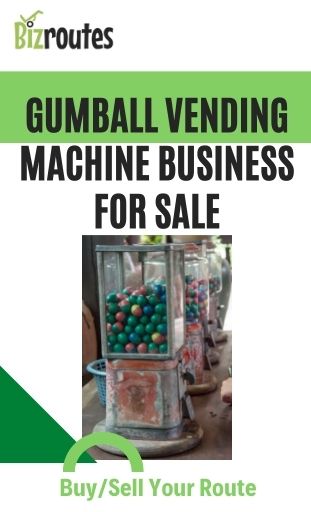 Become business smart!