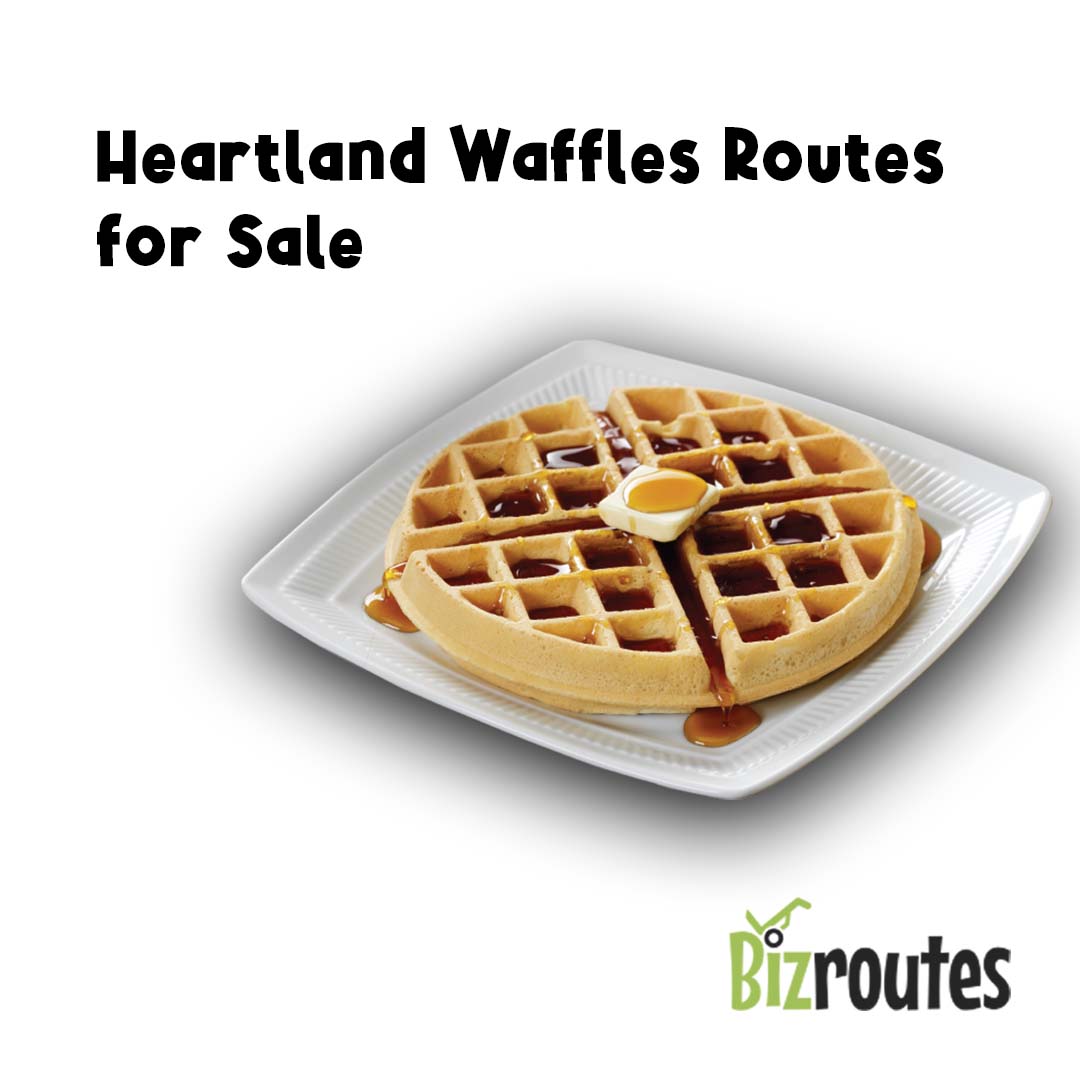 Become business smart!
​​​​​​
Heartland waffles routes for sale | income with a side of income!
1. Heartland Waffles Bio:
Established in 1986, Heartland Food Products is a leading waffle and pancake supplier for thousands of restaurants, hotels, universities, and other venues across North America and Canada. They are a waffle and pancake service company based in the Midwest that provides for these types of establishments. Heartland Product's waffle bakers, along with their pancake and waffle mixes are created to ensure a great experience for customers and a more profitable product for businesses. Their company's bakers and mixes are proudly made in the U.S.A. At Heartland, their goal is to exceed customer expectations by delivering the best products, waffle baking equipment, and service while continually striving to improve and innovate. Today, they maintain the same direct store delivery business model, and their distribution business network is still growing.
2. What products do Heartland Waffles Routes sell?
Heartland Food Products sells its brand of waffle mixes, pancake mixes, syrups, fruit toppings, waffle cups, pans, and ranges.
3. Where are Heartland Waffles sold?
Heartland Waffles are distributed to hotels, restaurants, universities, and other fresh-meal establishments across North America.
4. How much does a Heartland Waffles Route owner make?
A Heartland Waffles Route owner makes between $1,200- $1,900 weekly, on average.
5. Who should consider buying a Heartland Waffles sales route?
A Heartland Waffles sales route is one of the simpler routes for sale. Since it doesn't require too many days to be on the road making deliveries, you may consider it if you are interested in getting into a route owner business but don't want to start with a heavy workload.
6. What type of truck is required with Heartland Waffles routes?
Heartland Waffles route's most common delivery vehicles used are step vans, box trucks, and cargo trailers.
7. How many days are required and what is the work description?
A Heartland Waffles Route owner works 4 days a week in the fall/winter and 5 days a week during the summer, with the 4th week of every month being off. You can create your working schedule. Usually, each account is serviced once or twice a month.
8. Do I need to hire an employee?
A Heartland Waffles Route does not require any extra employees. All of your products are distributed to establishments like hotels, restaurants, universities, and other fresh-meal establishments. These venues only expect deliveries monthly or bi-monthly, so you will rarely ever be in the need of extra help.
9. Benefits of buying Heartland Waffles Routes for Sale
This Heartland Waffle Route has a large territory and opportunity for growth. The value of your route can increase when your sales and net increase as well. As an independent contractor for Heartland Waffles Routes, you'll be given the freedom to run your business as you see fit.
10. conclusion: Benefits of buying a niche business
Buying a niche business is a great way to get into the industry. Especially if you have limited experience and don't want to start from scratch.
There are many routes for sale that can be found online. You can find businesses that are up for sale, look at what they do and decide whether it's something you want to pursue or not.
Selling a product that is wanted by many and having that right to a territory gives you many upsides of growing, buying a heartland waffles route for sale may be a good investment if you are passionate about the product!
Sort by yearly earning
Select services type
No Listings Found
Make sure to register below so you will never miss an opportunity