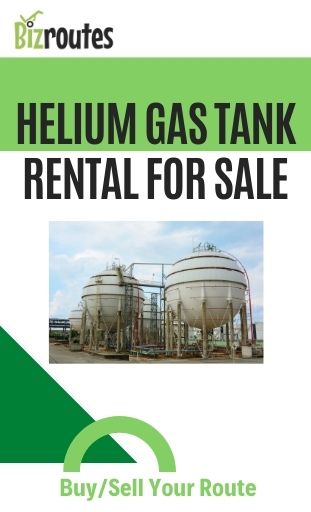 Become business smart!
We highly recommend you register as a buyer, by doing so you'll get notified as soon as a helium balloon business for sale and other listings become available for sale in your area.
Check these out...
Mobile oil change business for sale
Looking for a helium balloon business for sale?
---
a lot of customers with a smaller margin is better then having a few customers with bigger margins.
---
Here's what you need to know:
Parties, baby showers, celebrations, birthdays, what do they all have in common?
If you guessed balloons, your guess is right. But do people blow hundreds of balloons? Not in today's world, when you walk into stores like party city, discount stores, or even dollar stores they have a huge tank in the back where they can blow up all your balloons needed for a small fee in exchange.
That's where helium delivery businesses come into place, they usually drive a flatbed truck with ready-filled tanks in the back and take out the empty ones from the location and give them a ready one filled with helium. Helium can be used more than just balloons it can be used for welders, leak detection breathing mixtures, and much more but the main routes focus on supplying businesses. Let's answer some of these questions…
---
What are the day-to-day operations?
As a helium supplier, customers will contact you when they are short on helium, they will need to be able to have helium to fill up balloons for customers, customers with limited space will take up to 2 tanks one will be by the service area and the second helium tank will be in the storage, as one is emptied they will contact you to inform you they need you soon, you will make your route for that day and start Exchanging customer's empty tanks with filled helium tanks.
Filling up your flatbed truck with filled helium tanks, these can be all sizes of tanks ( 20 cubic feet up to 291, each customer varies)

Creating a route.

Offloading empty tanks and restocking tanks with filled helium
---
Who are my customers?
The great part of becoming a helium supplier is your customers don't only have to be balloon businesses, customers that need helium tanks are from all types of industries, you'll be amazed. Here are some customers you can get to expand your helium balloon business if you do decide to purchase a helium balloon business for sale,
Welders

Local repair shops that weld

Dollar stores

Catering halls

Waste management businesses that do in-house truck repair
---
Are helium balloon businesses routes profitable?
Depending on the number of customers you have, you can make money, but keep in mind if you are buying helium from a wholesaler your margins are limited, bigger companies that store the helium and sell directly to consumers are making the real bucks, but always keep in mind having a lot of customers with a smaller margin is better then having a few customers with bigger margins.
---
How do helium balloon business owners get paid?
Your customers are usually set up on a COD plan, giving a customer a bill-by-bill option will be challenging, customers will pay you as you deliver the tanks, your customers will already have your tanks and in some cases, you can request a deposit for the tanks until the customer decides to not need them anymore or they can just buy them out and you just provide the service.
---

What kind of truck is best for helium tanks?
Flatbed trucks with a lift gate are exactly what is needed, you can't and should not use any other type of vehicle as it can be harmful, here are some stuff to keep in mind when truck shopping…
The weight of the helium is heavy and lifting it out of a box truck can damage your back and vehicle.

Opened area, Leaving helium in a closed vehicle can be dangerous after a certain period.

Lift gate that can carry weight

High Side-gates to strap tanks securely

Toolbox

Step ladder for easy access to a flatbed
---
Do I need a helper or can I run a helium balloon business myself?
It's always great to have a helper if the business can afford one, but the job can be done alone if you have the right tools in place like buying the right dolly to bring helium tanks back and forth, purchasing a helium balloon business for sale will usually come with all the tools needed and if it doesn't we recommended you buy the tools, the going price for a dolly can start at $200 and the best ones $4000 that's powered with a motor which you may not need.
---
Bizroutes review on buying helium balloon business for sale
When it comes to a helium balloon business for sale, its a niche market with a market value of over a billion, but that should not matter to you, what should matter is what can you add to this business, how many more customers can you can gather from the original owners business, Will you work full time but overall it is a business that can be an owner absentee business or as a second source of income.


To learn more about helium visit here
To the best of our knowledge, the information provided on this website is not intended to be taken as professional financial advice. Consult a professional financial or tax expert if you require this advice.
Sort by yearly earning
Select services type
No Listings Found
Make sure to register below so you will never miss an opportunity