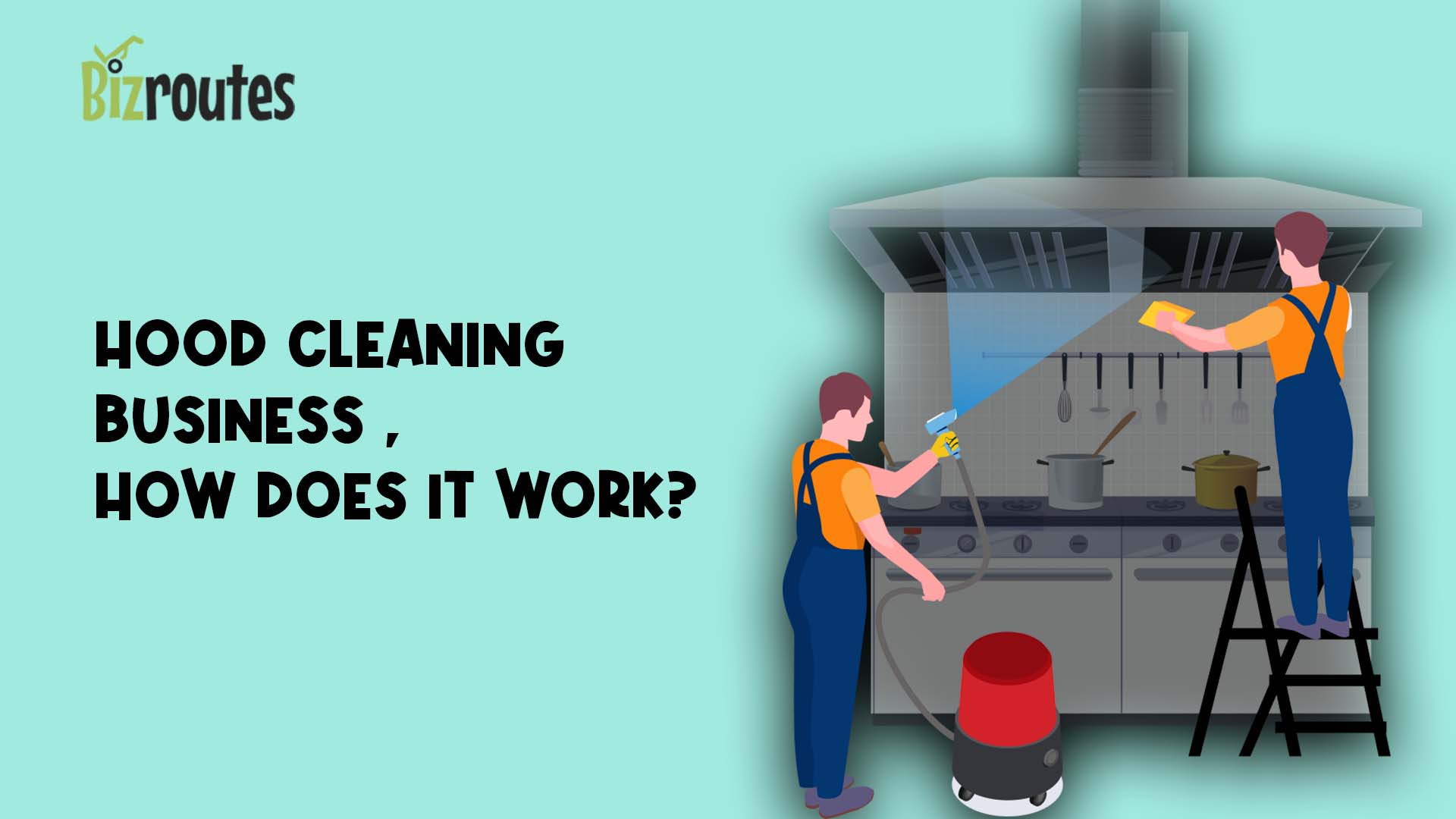 Become business smart!
We highly recommend you register for free as a buyer, by doing so you'll get more business ideas to start and also will get notified as soon as a hood cleaning business is for sale.
Check out some of these cool businesses!
Considering starting or buying a hood cleaning business for sale?
In most regions in the United States, there are certain Health Board Regulations that keep a check on the hygiene practices of a restaurant. The owners are required to have their kitchen hoods cleaned regularly. This serves as the perfect opportunity for investors to startup or buys an existing restaurant hood cleaning business for sale.
the following article would answer all the potential questions one might have before getting into this highly in-demand business.
---
A quick guide to starting a restaurant hood cleaning business:

Step 1. The important stuff: Pick out a unique name, check to see if the domain is available, open an LLC and Get your federal / state tax id number…Apply for all licenses required from your state to run a hood cleaning business, Apply for an FDNY certificate…once you have all your licenses in place you can apply for insurance that covers property damage, fire occurrence, and general liability, each occurrence is just some that you may need to have, if you are hiring staff you will need workers comp.
Step 2. Vehicles: When starting a hood cleaning business, you will need to make sure that the vehicle you will use has enough storage if you plan to have a bounded pressure washer inside, most common vehicles used are Cargo vans, transit, or sprinters.
Step 3. Equipment: Buckets, sprayers, telescoping poles, portable power washers, plastic covers, t-bones, scrapers, rags, and degreasers are some of the hood equipment needed.

Step 4. Pricing: Each hood cleaning job costs differently, you can charge by the hour ($125-$200 an hour) or charge by the size of the job, hood cleaning jobs range from $250-$500 some can be more but you can lower the price down if the customers give you more locations, if the customers want more cleanings throughout the year and if the job is very convenient.

Step 5. Business number: Getting a business number is important, this number will be one of the main assets if you ever decide to sell your hood cleaning business.

Step 6. Website: Create a simple website, in your website you should add your services, contact number, business name/logo, and your license numbers, and most importantly your testimonials from your customers.

Step 7. Getting organized: In this section, we will talk about scheduling software. There are many advantages to using the scheduling software for your hood cleaning business, including:
- You can schedule your staff's days according to their skills and availability.
- You can easily see how much time is needed for a particular job by looking at the schedule.
- You can generate reports on the performance of your employees and customers.
- You can use it as a reminder system for important tasks such as service reminders or marketing campaigns.

Step 8. expenses software: When running a hood cleaning business you will be dealing with a lot of purchases, they may seem like small changes but they add up at the end of the year, get software that can help track all your purchases.

Step 9. Socialize: Showcase your work on social media, best places for a hood cleaning business are Facebook, Instagram, and LinkedIn, also create a youtube channel so you can post videos of your before and after work!

Step 10. Market: Now it times to find customers online, best places to start are angi, HomeAdvisor, and setting up an account with Google my business.
How does a hood cleaning business work?
The restaurant hood cleaning business plan is designed to help restaurants maintain a clean and healthy environment in their kitchen. A hood cleaning company will come into the restaurant at least once every six months to remove any grease and grime that has built up on the kitchen's exhaust system. Hood cleaning services come in many different sizes and offer a variety of services. Some offer an annual cleaning plan where they will come every quarter or six months for a deep clean of your hoods. Others provide a more basic service of removing grease buildup on your existing hoods.
---
How to operate a successful hood cleaning business?
Successful hood cleaning businesses are all about providing a service that people need and want. You need to find out what your customers want and offer them the best possible service for the best possible price.
The key to success is understanding your customer's needs and providing services that are tailored to their specific requirements, whether it be an emergency clean-up or a regularly scheduled service… Here are a few tips
-servicing customers after hours
-Offering lower prices when they sign a yearly contract
-We all may know restaurant hood cleaning can leave a mess, you don't want to make a customer open their business to grease everywhere …leave spotless when the job is complete.
-Add more similar-based services, such as grease trap cleaning or used cooking oil removal, this will only grow your business bigger!
---
Can a restaurant hood cleaning business be owner absentee investment?
If you don't mind getting a little dirty buying a hood cleaning business for sale is a great opportunity but can also become an owner absentee business as well, Running an absentee business can be a difficult task. It requires the owner to have a lot of time and effort, as well as the right skill set. But if you are persistent and willing to learn, you can make it work.
Third, when running any owner absentee businesses, you still have the same responsibility as if you are running the business, like hiring trained employees, running payroll, and making sure customers are happy!
---
How much does it cost to start a hood cleaning business?
Starting a cleaning services business is not as difficult as it may seem. All you need is a little time, energy, and money.
The initial investment for starting a cleaning service can range from $20,000 to $50,000. The average cost of starting a cleaning service falls around $25,000. This includes the initial equipment purchase and the cost of training employees and the startup fee.
---
What is the equipment needed for the hood cleaning business?
This section will provide you with the best equipment for restaurant hood cleaning. You will learn about the tools and supplies you need to have as well as the different types of cleaners that you can use.
The following is a list of items that are needed for restaurant hood cleaning:
- Cleaning supplies, such as scrub brushes, sponges, and dishwashing detergent
- A vacuum cleaner
- A small bucket to carry water and other cleaning supplies
- A degreaser or degreasing agent
- Rust remover or metal polish if necessary
- Safety gear like gloves, goggles, and masks.
---
Conclusion: Why should you buy an existing hood cleaning business for sale?
Buying an established restaurant hood cleaning business for sale is a lot different than starting your own business. You are buying someone else's trade secrets, customer list, and skills. It is important to know what you are getting into before you buy any business check this link on what red flags to look out for when buying a business.
_______________________________
To the best of our knowledge, the information provided on this website is not intended to be taken as professional financial advice. Consult a business broker, or professional financial or tax expert if you require this advice.
Sort by yearly earning
Select services type
No Listings Found
Make sure to register below so you will never miss an opportunity