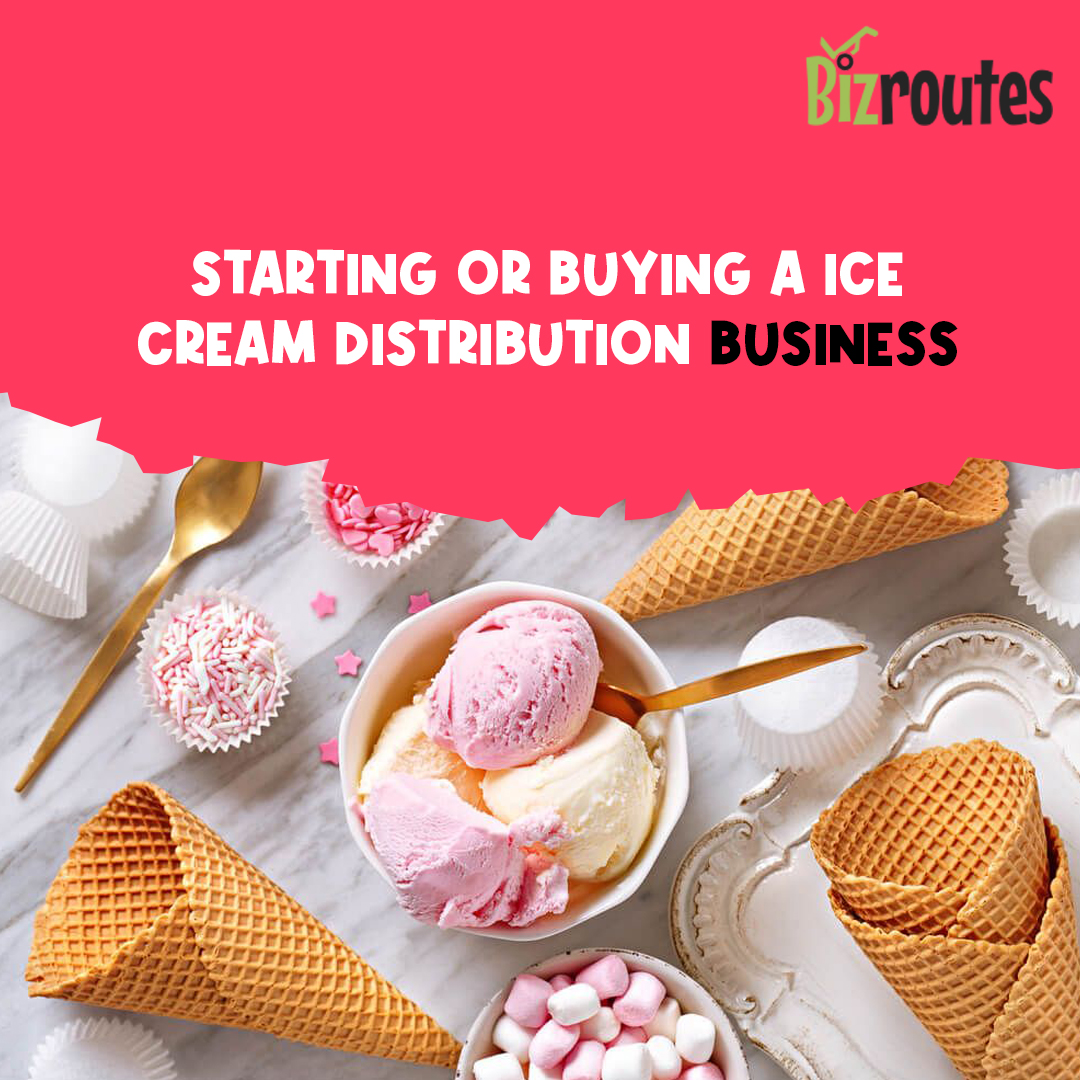 Become business smart!
Starting or buying an ice cream distribution business for sale?

Starting or buying ice cream, a distribution business for sale can have its busy months and its slow months, take ice cream distribution, ice cream is loved at all times of the year. You will probably get more sales in the summer but as far as the winter time, the business shouldn't slow down that much, unlike other seasonal businesses like Mr. Softee's ice cream truck which its business relies on people outside like in the parks, by schools or carnivals…selling ice cream to businesses is a safer investment if you are looking for a year-round business.
Let's explore what this business is and will an ice cream distribution business is the right investment for you!
---

What's an ice cream distribution business for sale?
When you walk into your local deli or supermarket, we all have that moment when we pass the ice cream refrigerators and say just one..well that's where ice cream distributors sell ice cream too. Now there are private brands that sell their products exclusively and there are distributors that also sell whole ice cream, if you decide to pursue this business you will be an ice cream distributor... Now let us go on to see who exactly our customers can be!
---



Where to find more customers when buying an ice cream distribution business for sale?
Here is what I can say about starting an ice cream distribution business, it's a brutal business, not a cutthroat business but starting one from scratch is not as easy as it may seem, ice cream distribution businesses have already left their footprints in this market..is there room for someone motivated to start one from the bottom up? Possible but your best bet will be finding new account leads where no ice cream distributor has entered yet the good part of this business is even with a small handful of customers you will be alright, but entering someone else's account is not a good idea! So who are the customers?
Delis / bodegas / mini markets

Supermarkets

Gas stations

Convenience stores

Gift card stores

Stationeries
To simplify it any business that is willing to take a freezer
This brings us to our next topic …
---
What do I need to provide to customers besides ice cream distribution?
When you walk into a new account that just opened up to the public and you pitch them to get there a business you can't expect them to say yes easily you will need to offer them something in return this may be a couple of free orders on top of the ice cream unit you will put in for them. Now, this freezer can run from thousand to two thousand and some more depending on the size.
But it takes money to make money right...
---

How much does an ice cream distribution business for sale make?
When you start distributing wholesale ice cream, you will obviously have to carry your stock in your truck, these trucks are equipped with freezers usually on the right side and left side, it's like a wholesale on wheels, this is brilliant because you kill 2 birds with one stone other distribution businesses require to take the order first then deliver like food distributions, so as you get to know your customers the easier it gets. So the way an ice cream distribution business works are you buy your stock at wholesale from your vendor and sell them at a markup to businesses.

…Wait the concept is simple but there is some labor work involved!!
---
What is the work required?
As an ice cream distributor, your duty is to make sure your businesses are fully stocked and never run out, especially in the summertime, but you can't just see what they need and drop the order and go like in bread routes, you have to sometimes scrap down the frozen ice from the side of the inside freezer to ensure the ice cream won't melt, you might say that's not my job but guess what it's your freezer and if it goes down that's another 2 grand out your pocket, after scraping the ice cream you can now rotate the ones inside up and the news one under to make sure expiration dates are good to sell
---


Conclusion on buying an ice cream distribution business for sale
We went over a lot here on the ice cream distribution business, so we can both agree that it may be a better investment to find one for sale than starting one..and there are plenty of seasonal businesses to check out too!
Sort by yearly earning
Select services type
No Listings Found
Make sure to register below so you will never miss an opportunity