Exploring the World of Snap-On Routes for Sale: A Guide to Starting or Buying Your Own Business
Welcome to an exciting and informative article about Snap-On routes for sale! If you're seeking a fun and rewarding business opportunity, you're in the right place. In this article, we'll explore the many benefits of joining or buying a Snap-On route, as well as address common questions and concerns you may have. To stay up-to-date on the latest routes for sale in your area, we recommend signing up as a registered buyer above – it's free and ensures you'll be among the first to know about new opportunities. So, let's dive in and uncover this hidden gem of a business opportunity and why it is working for over 4500 franchisees!
What are snap-on tools?
What makes Snap-on routes for sale so unique? Let's take a closer look at the company behind Snap-on. Did you know that Snap-on filed its first patent in 1923 for the No. 6 ratchet? One hundred years later, Snap-on Tools has established itself as a leader in the manufacturing and distribution of high-quality tools and equipment.
Snap-on is not just any regular tool manufacturer. The company aims to make high-quality tools and equipment designed for mechanics, workshops, and the average handyman working from their garage. They have all types of equipment you can think of, like power tools, screwdrivers, and wrenches, as well as toolboxes, cabinets, and chests, to help professionals keep their tools organized and easily accessible.
Snap-on also sells diagnostic tools like code readers and scanners that can help techs figure out what's wrong with a car and how to fix it. They also sell tool storage options like toolboxes, cabinets, and chests to help professionals keep their tools organized and easy to find.
With more than 3,000 awarded patents, over 75,000 stocked items, and thousands of other tools under their belt, they are one of the leading tool brands in the world. The best part of joining the Snap-on family is their commitment to customer satisfaction, which is reflected in their wonderful customer support system.
Now how does this help you decide between buying a snap on route for sale? Well as a potential snap-on route owner not only will you be selling the number #1 tool brand in the world you will also be buying into a proven business model that worked for years and years, you will get a 10-day training that will help better assist you in selling more comfortably and the best part is that you don't need any experience in tools, they will teach you everything you need to know.
Bottom line, Snap-on is a company that wants to help mechanics and techs do their jobs better and faster by selling them high-quality tools and equipment. Their products are trusted by professionals all over the world and are known for their durability, dependability, and innovative designs. As technology moves forward, no one knows what other cool products Snap-On has up its sleeve to sell to its customers, so you don't wanna miss out, now let's look more into the business side, shall we?
What kind of tools does Snap-On make?
Imagine having a hardware store on wheels, but not just any store a Snap-on tool store on the wheel, with so many areas to display your products It is literally one of the coolest trucks I have ever seen, Let me tell you, they display products on the ceiling, a section for customers to test out diagnostics equipment and organized sections for every type of tool you will be selling and you have your area for a pos system to charge customers on the spot. But with all the inventory in one place will a padlock secure it? Guess what, they covered that too, they have a built-in security system to protect your assets from any break-ins, also if a customer wants to bigger ticket item they have a liftgate that allows you to load up and unload it to customers very safely, they went all out to make sure their franchisees are set up for success. Here are some more products they have to offer below:
Hand tools: Snap-On hand tools are highly regarded in the industry for their durability, precision, and ergonomic design. These tools include wrenches, sockets, pliers, screwdrivers, and more.
Power tools: Snap-On's line of power tools is designed for heavy-duty work and features innovative features such as advanced technology and superior power. These tools include drills, impact wrenches, grinders, and more.
Diagnostic equipment: Snap-On offers a wide range of diagnostic equipment that includes code readers, multimeters, oscilloscopes, and more. These tools help technicians diagnose and repair a variety of issues in vehicles.
Tool storage solutions: Snap-On's tool storage solutions are built to withstand tough working conditions and feature locking mechanisms, anti-slip drawer liners, and durable casters. These storage solutions include tool chests, cabinets, and carts.
These instruments are known for their durability, reliability, and superior performance. You will have the chance to offer these finest products directly to customers as a Snap-On route owner, developing connections and a base of devoted clients in the process. You will have the tools you need to be successful in your new venture thanks to the backing of the Snap-On team.
What is the work involved in a Snap-on route?

Franchising or buying a Snap-on route for sale can be a rewarding business venture. If you are not the type of person who likes to be stuck in one place all day and would rather be out on the open road meeting new people, this might be for you. But what work is required? Let us take a look.
As a Snap-on route owner, your goal is to sell Snap-on's tools and equipment directly to customers. This requires building relationships with customers and getting to know them and their business needs better. With Snap-on, you don't want to be just the guy selling tools, but the go-to person when they want to expand and grow their business with more advanced tools. For example, a customer can go to Autozone or Home Depot to buy a ratchet or power drill, but those locations don't have what you have. You will have a better understanding of each tool to help the customer make a better investment. Building relationships seems to be the game in this model, and it is working well. Why would a customer want to leave their shop when they can call you?
In addition to managing customer needs, you will have to manage your truck inventory, like restocking and keeping records of your transactions, as well as keeping your truck clean and organized, especially in the aisle. You want your customers to be able to walk freely without bumping and tripping!
Let us not forget to stay up-to-date with any new products and technology that Snap-on releases. You can give out brochures and show them, possibly converting them into a sale for you, as well as opting into any new training sessions from the company itself. All of this and more will be provided for you in the training from the company, so don't worry! You are in good hands.
Running a Snap-on route requires some physical work, even though the company has made it as easy as possible to transport, load, and offload. You still have some work ahead of you, so it will require good physical health and the ability to lift and carry items.
Overall, like any business, Snap-on routes require a combination of sales, organization, willingness to learn more about the industry, and physical stamina. However, with the support of the Snap-on team, the sky's the limit!
How much money do you need to start a Snap-on truck?
Here is what I gathered from their Snapon website, Starting a Snap-on franchise can cost different amounts depending on how you choose to pay for various parts of the business. The out-of-pocket expenses for a franchise vary depending on whether you buy or lease your mobile store.
Keep in mind It's worth noting that financing options are available through Snap-On and third-party lenders to help prospective dealers cover these costs, so If want to consider applying Snap-on financing, the out-of-pocket start-up expenses range from $44,121 to $64,636, which includes $13,529 to $24,881 for working capital. But overall the total investment range is estimated to be from $200k to $475k. They will give you the breakdown and will provide you with a Franchise Disclosure Document (FDD) that includes more details on the estimated initial investment and other fees.
Snap-On also offers training and support to help dealers get their businesses up and running and maximize their earning potential, this way you will be more confident about what you are investing in.
Is a Snap-On franchise worth it?
When it comes to buying any business it is always important to consider the pros and cons, also if you are looking into established snap-on routes for sale, you should consider some red flags you may face, let's explore some stuff you can expect as a snap-on franchisee!
Pros of buying a snap on route for sale:
Established brand: Snap-On is a well-known and respected brand in the automotive industry with a long history of providing high-quality tools and equipment.
Exclusive territories: Snap-On assigns protected territories to its franchisees, meaning less competition and potentially higher sales.
Comprehensive training: Snap-On offers extensive training programs to help franchisees develop the necessary skills and knowledge to run their business effectively.
Ongoing support: Snap-On provides ongoing support to its franchisees in areas such as marketing, product updates, and access to training and support resources.
Cons of buying a snap on route for sale
High initial investment: Starting a Snap-On franchise requires a significant upfront investment, including the cost of inventory, equipment, and other expenses.
Sales-driven: Running a Snap-On franchise is a sales-driven business that requires a strong focus on customer service and sales techniques.
Time commitment: Running a Snap-On franchise can be time-consuming, including long hours on the road and managing inventory.
In conclusion, deciding to buy a snap on route for sale or become a new franchisee is a major decision. You should consider all your options and get consultation and advice from your financial advisor to determine if it's the right time to invest your savings or even take out a loan. When you own a business, your primary focus should be on growing it, so it's important to ensure you have the necessary resources and support to achieve your goals.
---
Check out some of these routes
---
Disclaimer: The information provided in this article is for general informational purposes only and should not be considered legal advice. The laws and regulations regarding business licenses may vary from state to state and are subject to change. It is important to contact your local state office to determine which licenses are required for any specific businesses. Additionally, please note that this article contains affiliate links and we may earn a commission from our affiliate partners or Amazon links. If you are considering starting a business, it is recommended that you seek the advice of a qualified lawyer, business broker, or professional in your area. The information provided in this article is not a substitute for professional advice and should not be relied upon as such. We want to make it clear that BizRoutes is not sponsored by or affiliated with Snapon or any other companies mentioned in our articles. Our content is completely independent and based solely on our research and opinions.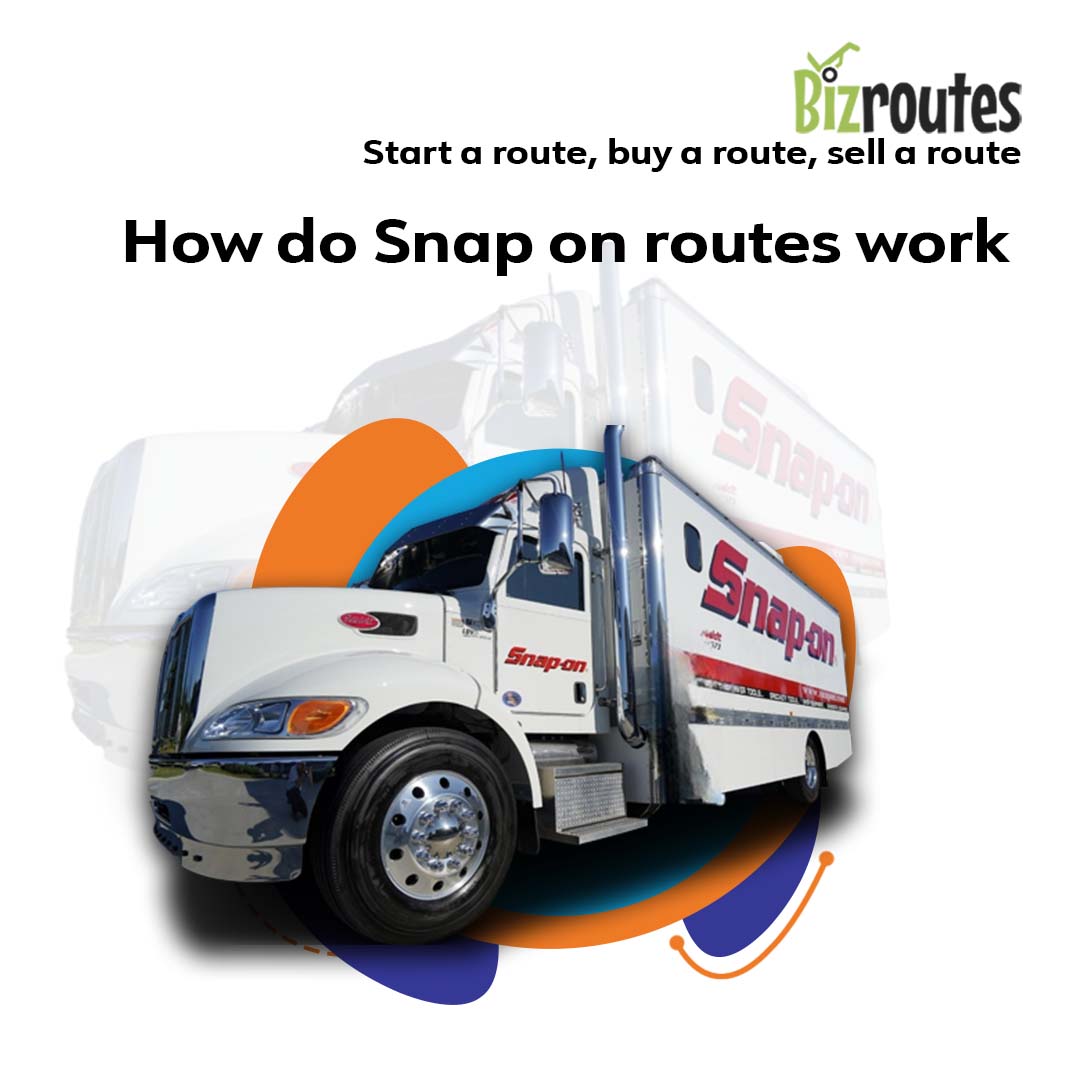 Looking to List your snap route for sale here? Take advantage of BizRoutes' free listing service and increase your chances of finding the perfect buyer!