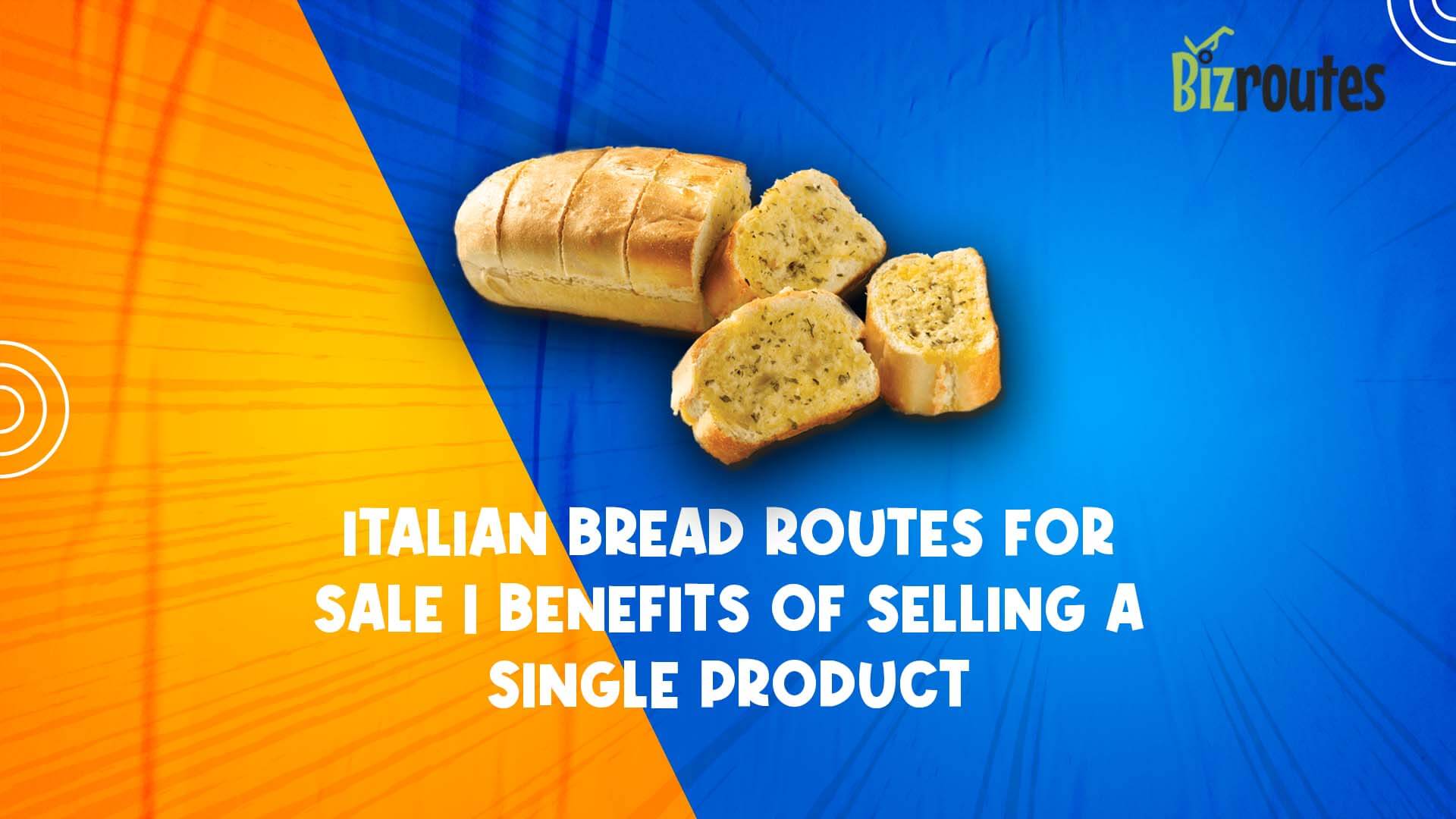 Become business smart!
We highly recommend you register as a buyer, by doing so you'll get notified as soon as Italian bread routes for sale and other listings become available for sale in your area.
Check out these bread routes for sale:
Flower's bread routes for sale
Italian bread routes for sale | A Simple bread route to own
1. Here is what you need to know!
Some people want to have many items to deliver while others prefer keeping it simple and only delivering one product, for example when searching bread routes for sale you will have some routes that sell all types of bread such as bagels, kaiser rolls white bread, etc but in this article we will discuss the pros and benefits of buying a Italian bread route for sale!
2. What are the Benefits of selling only Italian bread?
It might seem not worth it to only sell Italian bread but not always there are many benefits for example managing the business becomes easier, and also getting more customers becomes easier a lot of businesses rather deal with a business that is focused on one product because they know the distributor is providing great quality Italian bread here are some more reasons:
The benefits of selling a single product are:
- The company can focus on one product instead of many products.
- The company can focus on the customers' needs.
- The company can make the most profit from its product because it is not splitting profits with other companies.
3. Types of Italian bread to sell?
Now even tho it is only one type of product it doesn't mean it has to be one kind, you can offer many different styles to sell to your businesses such as:
-Focaccia bread
-Pagnotta
-Ciabatta bread
-Pane di Pasqua
-Grissini
-Buccellato
-Sicilian brioche
These can be sold in single units to twin packs
4. What is the work required in distributing Italian bread?

If you find established Italian bread routes for sale they should come with some of the below:
-Designated route with customers
- A cargo van
- ownership of any bread shelves that were provided to customers
- business number
- vendor/supplier ( Bellacicco Italian bread, Terranova Italian bread, etc )


Conclusion: Selling only Italian bread
So as you see we listed some reasons why it may be a smart idea to buy a bellacicco Italian bread route for sale or even a private label Italian bread route, when it comes to finding good quality bread it can be a challenge but when buying an established business you can the benefits of getting everything handed to you, once you own it your job will be to keep business flowing and keep on growing it! Buying an established business can be an opportunity to make a lot of money. You'll need to do some research and be prepared to make adjustments and changes, but the payoff will be worth it.
To the best of our knowledge, the information provided on this website is not intended to be taken as professional financial advice. Consult a professional financial, business broker, or tax expert if you require this advice.
Sort by yearly earning
Select services type
No Listings Found
Make sure to register below so you will never miss an opportunity