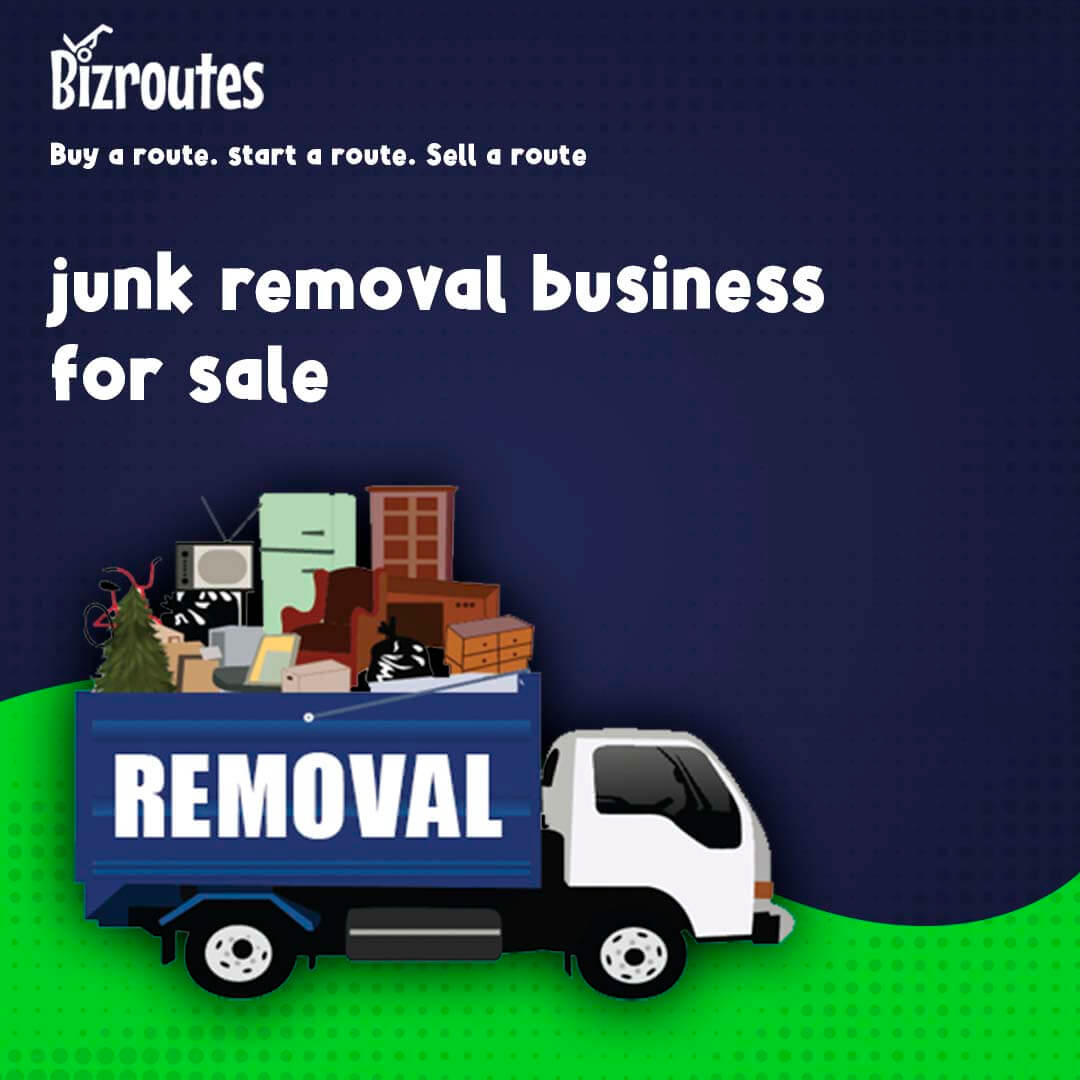 Become business smart!
Buying a junk removal for sale? What you need to know first!

So you want to buy a junk hauling business for sale, Great pick Did you know according to nat geo I read that there are 5.25 Trillion Pieces and Counting removed from the ocean, just imagine the impact you will be doing on your business…it's not just a good business for the earth but it is also a profitable one, there are many ways you can make money after buying a junk removal business for sale and in this article, we will break those down step by step so Let's not WASTE any more time and get to the business!
---


What are junk removal services?
All over America, there are attics, basements or garages filled up with items people keep thinking they'll eventually use but haven't in decades. Some may decide to hold on to their stuff while some may finally decide to clear the clutter. That is where junk removal services come in. Junk removal services will come to your property, gather all your items and haul away anything you no longer have a use for. These items can include bags of clothing, blankets, toys, appliances, furniture, trash, and whatever else you consider to be junk.
---
How much does a junk removal service business make and is it profitable?
If you are interested in buying a junk removal business for sale, there are a few things you should know. Treat your company as an investment if you want it to succeed. Advertising is the main key to getting your company out there and being seen. Your junk removal truck is a great (and free) way to do this. Have an attractive logo and a phone number that's easy to memorize by potential customers. A junk removal service business can be very profitable as long as you charge your customers the correct fees and know how to price jobs. Remember, junk removal is a service of convenience. People can get rid of their stuff except they just don't want to. That is where you come in and offer them your services.
---
How do junk removal services charge?
Junk removal services charges vary depending on the various factors of the job. One factor is the time spent on taking care of the job. Another factor is the amount of weight that was hauled away from a property. The third factor could be how many trucks are required to remove all the junk away from the area. So when you add up all of these components, you can determine a fee to charge your customers based on this information.
---
What do you need to start a junk removal business?
To start a junk removal business, you will need a business plan, trucks, employees, business equipment (trash cans, tarps, garbage bags, etc), safety equipment, and employees.
---
How much does it cost to start a junk removal business?
According to The Entrepreneur, startup costs can range anywhere between $2,000-$10,000. These fees include business equipment, a truck, gas fees, insurance fees, landfill fees, and advertising fees
Is junk removal a good business to start?
Although it may take time for you to start seeing any major cash flow immediately, once you get acquainted with properly running a junk removal business, it can be a very successful and profitable investment.
---


What do junk removal companies do with the junk?
Junk removal companies try their best to get rid of their items in an eco-friendly way. To save on landfill fees, some companies may try to recycle or donate some of the items they have as possible. Some scrap yard companies will pay for scraps of metal collected during the junk removal process. If an item can't be recycled or donated then the last resort would most likely be the landfill.
---
Who should buy a junk removal business for sale?

This business will go great for anyone, first-time buyers, owner-absentee buyers, or even a merger,
First-time buyers: Will learn the ins and out of running a business
Owner-absentee buyers: Can have the benefits of owning a business without lifting a thing, run the business from your home or office by marketing and answering calls
Mergers: Have an existing recycling business? Great buying a junk removal business for sale will go great if you own one of the following businesses
-Scrap metal business
-Commercial garbage removal business
-Used cooking oil removal business
-Junk car removal business
---
To the best of our knowledge, the information provided on this website is not intended to be taken as professional financial advice. Consult a business broker, or professional financial or tax expert if you require this advice.

Sort by yearly earning
Select services type
No Listings Found
Make sure to register below so you will never miss an opportunity