Buying a junk removal for sale? What you need to know first!

So you want to buy a junk hauling business for sale, Great pick Did you know according to nat geo I read that there are 5.25 Trillion Pieces and Counting removed from the ocean, just imagine the impact you will be doing on your business…it's not just a good business for the earth but it is also a profitable one, there are many ways you can make money after buying a junk removal business for sale and in this article, we will break those down step by step so Let's not WASTE any more time and get to the business!


What are junk removal services?
---
All over America, there are attics, basements, or garages filled up with items people keep thinking they'll eventually use but haven't in decades. Some may decide to hold on to their stuff while some may finally decide to clear the clutter. That is where junk removal services come in. Junk removal services will come to your property, gather all your items, and haul away anything you no longer have a use for. These items can include bags of clothing, blankets, toys, appliances, furniture, trash, and whatever else you consider to be junk.
How much does a junk removal service business make and is it profitable?
---
If you are interested in buying a junk removal business for sale, there are a few things you should know. Treat your company as an investment if you want it to succeed. Advertising is the main key to getting your company out there and being seen. Your junk removal truck is a great (and free) way to do this. Have an attractive logo and a phone number that's easy to memorize by potential customers. A junk removal service business can be very profitable as long as you charge your customers the correct fees and know how to price jobs. Remember, junk removal is a service of convenience. People can get rid of their stuff except they just don't want to. That is where you come in and offer them your services.
-----> "Dumping Your Way to Wealth: A Guide to Starting a Dump Truck Business"
How do junk removal services charge?
---
Junk removal services charges vary depending on the various factors of the job. One factor is the time spent on taking care of the job. Another factor is the amount of weight that was hauled away from a property. The third factor could be how many trucks are required to remove all the junk away from the area. So when you add up all of these components, you can determine a fee to charge your customers based on this information.
What do you need to start a junk removal business?
---
To start a junk removal business, you will need a business plan, trucks, employees, business equipment (trash cans, tarps, garbage bags, etc), safety equipment, and employees.
How much does it cost to start a junk removal business?
---
According to The Entrepreneur, startup costs can range anywhere between $2,000-$10,000. These fees include business equipment, a truck, gas fees, insurance fees, landfill fees, and advertising fees
Is junk removal a good business to start?
---
Although it may take time for you to start seeing any major cash flow immediately, once you get acquainted with properly running a junk removal business, it can be a very successful and profitable investment.


What do junk removal companies do with the junk?
---
Junk removal companies try their best to get rid of their items in an eco-friendly way. To save on landfill fees, some companies may try to recycle or donate some of the items they have as possible. Some scrap yard companies will pay for scraps of metal collected during the junk removal process. If an item can't be recycled or donated then the last resort would most likely be the landfill.
Who should buy a junk removal business for sale?
---
This business opportunity is well-suited for various types of buyers, including:
First-time buyers: This is an excellent opportunity for individuals looking to gain valuable experience in running a business. Acquiring a junk removal business allows first-time buyers to learn the ins and outs of managing operations, customer relations, marketing, and other aspects of entrepreneurship.
Owner-absentee buyers: If you desire the benefits of business ownership without the need for direct involvement, a junk removal business is an ideal choice. As an owner-absentee buyer, you can manage the business remotely from the comfort of your home or office. By focusing on marketing and answering calls, you can ensure the smooth operation of the business without physically handling the removal tasks.
Mergers: If you already own an existing recycling business, acquiring a junk removal business can complement your current operations and provide several advantages. This opportunity is particularly beneficial for owners of the following businesses:
In summary, a junk removal business for sale is an attractive opportunity for first-time buyers seeking hands-on experience, owner-absentee buyers looking for a remotely managed business, and owners of related businesses who wish to expand their services and customer base.
---
Disclaimer: The information provided in this article is for general informational purposes only and should not be considered legal advice. The laws and regulations regarding business licenses may vary from state to state and are subject to change. It is important to contact your local state office to determine which licenses are required for any specific businesses. Additionally, please note that this article contains affiliate links and we may earn a commission from our affiliate partners or amazon links. If you are considering starting a business, it is recommended that you seek the advice of a qualified lawyer, business broker, or professional in your area. The information provided in this article is not a substitute for professional advice and should not be relied upon as such.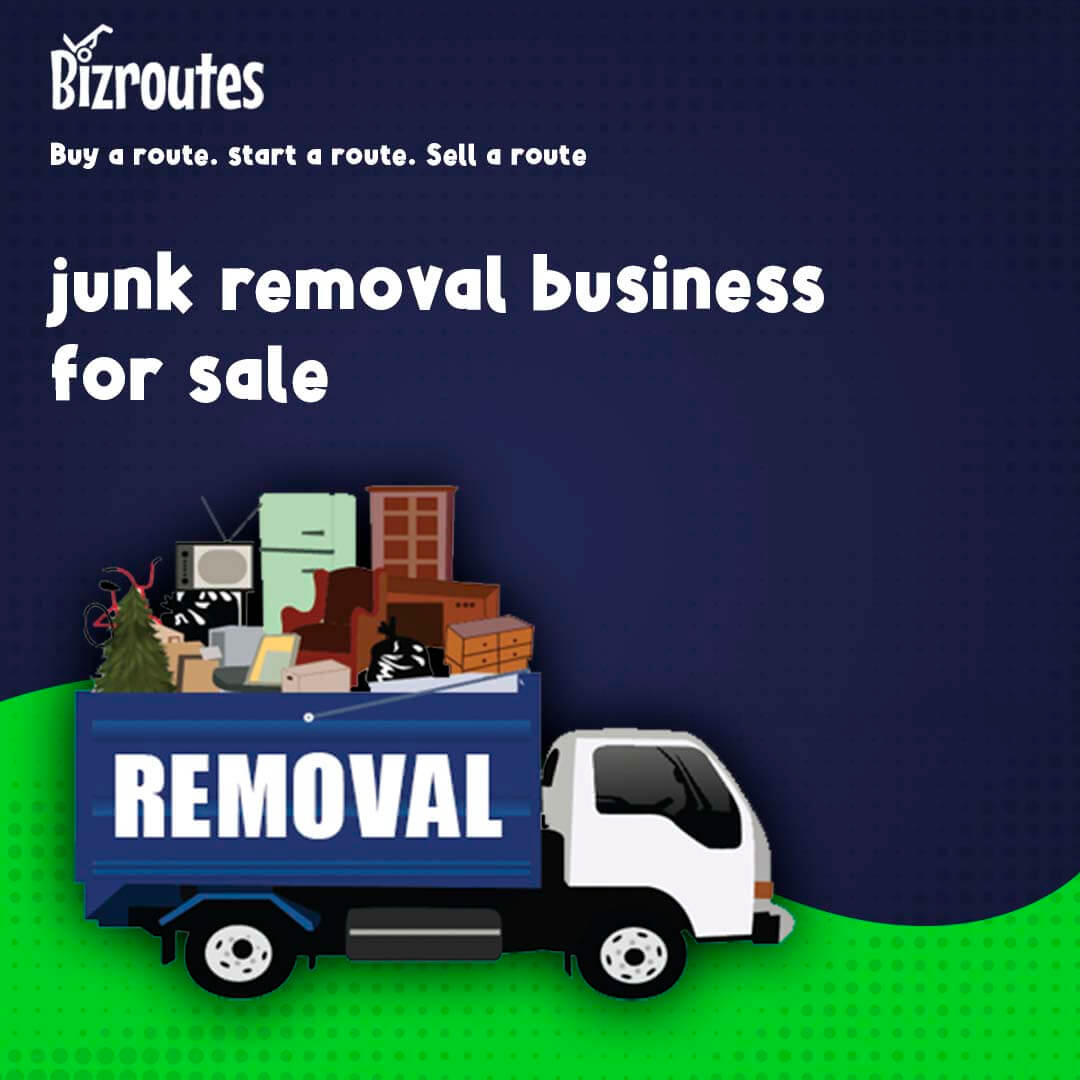 Facts & Questions
How much junk is produced in the USA?
The exact amount of junk produced in the USA can vary significantly depending on various factors such as population, consumption habits, and waste management practices. While it is challenging to provide an exact figure, it is safe to say that the United States produces a significant amount of junk and waste on a daily basis. The demand for junk removal services is typically high due to the need for proper disposal and recycling of unwanted items.
S it better to buy a franchise or start a business?
The decision to buy a franchise or start an independent business depends on your personal preferences, financial situation, and entrepreneurial goals. Here are some factors to consider: Franchise: Established brand recognition and proven business model. Ongoing support, training, and marketing assistance provided by the franchisor. Access to a network of franchisees for collaboration and shared resources. Typically higher initial investment and ongoing franchise fees. Independent Business: Complete control over business operations, branding, and decision-making. Flexibility to adapt and innovate without being bound by franchise guidelines. Lower initial investment and no ongoing franchise fees. Requires more effort and research to establish your own brand and business processes. Ultimately, it's essential to carefully evaluate the pros and cons of both options and choose the path that aligns with your goals, resources, and level of independence.
What is the best junk removal truck?
The choice of the best junk removal truck depends on various factors, including the specific needs of your business, budget, and the types of items you plan to remove. Some popular options for junk removal trucks include: Light-duty trucks: These are smaller trucks with a hauling capacity ranging from 1,500 to 6,000 pounds. They are suitable for smaller-scale operations and urban environments with restricted access. Medium-duty trucks: These trucks offer a higher hauling capacity, typically ranging from 6,000 to 15,000 pounds. They are suitable for medium-sized junk removal businesses and can handle a broader range of items. Heavy-duty trucks: Designed for larger-scale operations, heavy-duty trucks have a hauling capacity exceeding 15,000 pounds. They are ideal for handling bulkier items and construction debris. When choosing a truck, consider factors such as payload capacity, fuel efficiency, durability, maintenance costs, and any specific features that may enhance your efficiency, such as hydraulic lift gates or dump capabilities.
Is a junk removal business dangerous?
Running a junk removal business, like any physical labor-oriented business, carries some inherent risks. However, with proper safety protocols, training, and equipment, these risks can be mitigated. Some potential hazards in the junk removal industry include: Heavy lifting: Frequent lifting of heavy and bulky items can lead to strains, sprains, or back injuries. Training your employees on proper lifting techniques and providing them with personal protective equipment can help minimize these risks. Hazardous materials: There is a possibility of encountering hazardous materials during junk removal, such as chemicals, asbestos, or sharp objects. It is crucial to educate your team on proper handling, disposal, and compliance with relevant regulations to ensure their safety. Transportation and vehicle-related risks: Accidents can occur while transporting junk, especially if not properly secured. Ensuring your employees have valid driver's licenses, proper vehicle maintenance, and adhering to traffic regulations can help minimize these risks. By prioritizing safety, providing adequate training, and implementing appropriate safety measures, you can create a safe working environment for your employees and mitigate potential dangers associated with a junk removal business.