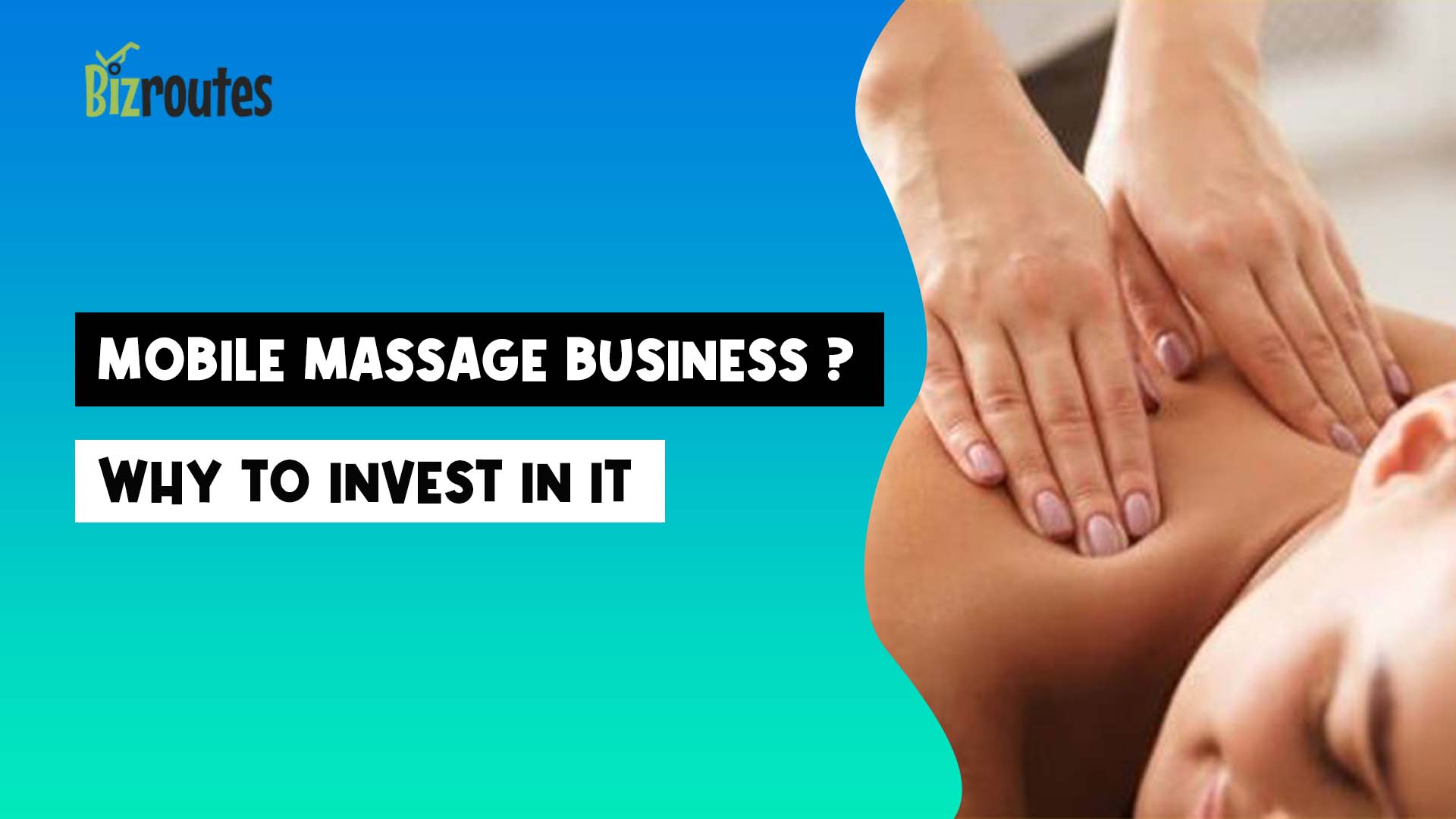 Become business smart!
Looking to Invest in a mobile massage business
---
Investing in a mobile massage business can be a rewarding experience because there are many different types of benefits that come with it. For one thing, you don't have to invest in expensive equipment and you can be your own boss. secondly its awarding business, we are living a fast paced world and if a person can save time by avoiding to drive and wait for a massage appointment they will! but lets dive in and discuss what is a mobile massage business and why you should consider buying a mobile massage business for sale
---
What is a mobile Massage Business?
A mobile massage business is a type of business that provides massage services at the customer's location.
Mobile Massage Businesses are becoming more and more popular because of the convenience they offer to customers. They can provide their services at the customer's location, which means that they don't have to travel to a client's office or home.
Mobile Massage Businesses are also less expensive than traditional massage businesses because they don't need to maintain a physical space for their service.
---
Why you should start your own massage business?
Buying or Starting your own massage business is a great way to make money and to work on your own terms.
There are many benefits of starting your own massage business. You will be able to work when you want, where you want, and with whom you want. You will be able to set your own prices and have more control over the quality of the services that you offer.
The goal is to give the customer a new type of service, give them a experience to remember and this will even get you more referral customers!
---
Tips for Building Your Online Presence as a Mobile Massage Therapist
Online presence is crucial for any business. It is not just about the quality of your product, but also about the way you present yourself and your business on the internet. Having a business such as a mobile massage business is new and it will require a different type of branding, like cool videos and most importantly building a large following.
Here are some tips for building your online presence as a mobile massage therapist:
- Make sure that your website is responsive and compatible with all devices.
- Optimize your content for search engines to make it easier for people to find you on Google or other search engines.
- Create a blog to highlight interesting topics related to massage therapy and share it with social media platforms like Facebook, Twitter, LinkedIn, etc.
-Finding a unique mobile massage business name, if the mobile massage business you purchased name isn't unique you can slowly create your brand around just not to fast! fast changes to a a existing business can scare some clients away.
---
Conclusion: The future of the industry is with businesses on wheels
The future of the industry is with businesses on wheels. The demand for this type of business is increasing because it offers convenience to customers and flexibility to the owner.
There are many different types of businesses that are on wheels, including food trucks, coffee carts, and even mobile pet groomers! but a massage therapist on wheels… now that's a cool concept, if you find a mobile massage business for sale that is worth buying then great but make sure to see how much more value you can bring, its always safer to buy a business that is even slightly established and has a social media following, you will just be adding the icing on the layer.
This trend has been growing in popularity over the last few years and it is not slowing down anytime soon.
---
To the best of our knowledge, the information provided on this website is not intended to be taken as professional financial advice. Consult a professional financial or tax expert if you require this advice.
Sort by yearly earning
Select services type
No Listings Found
Make sure to register below so you will never miss an opportunity