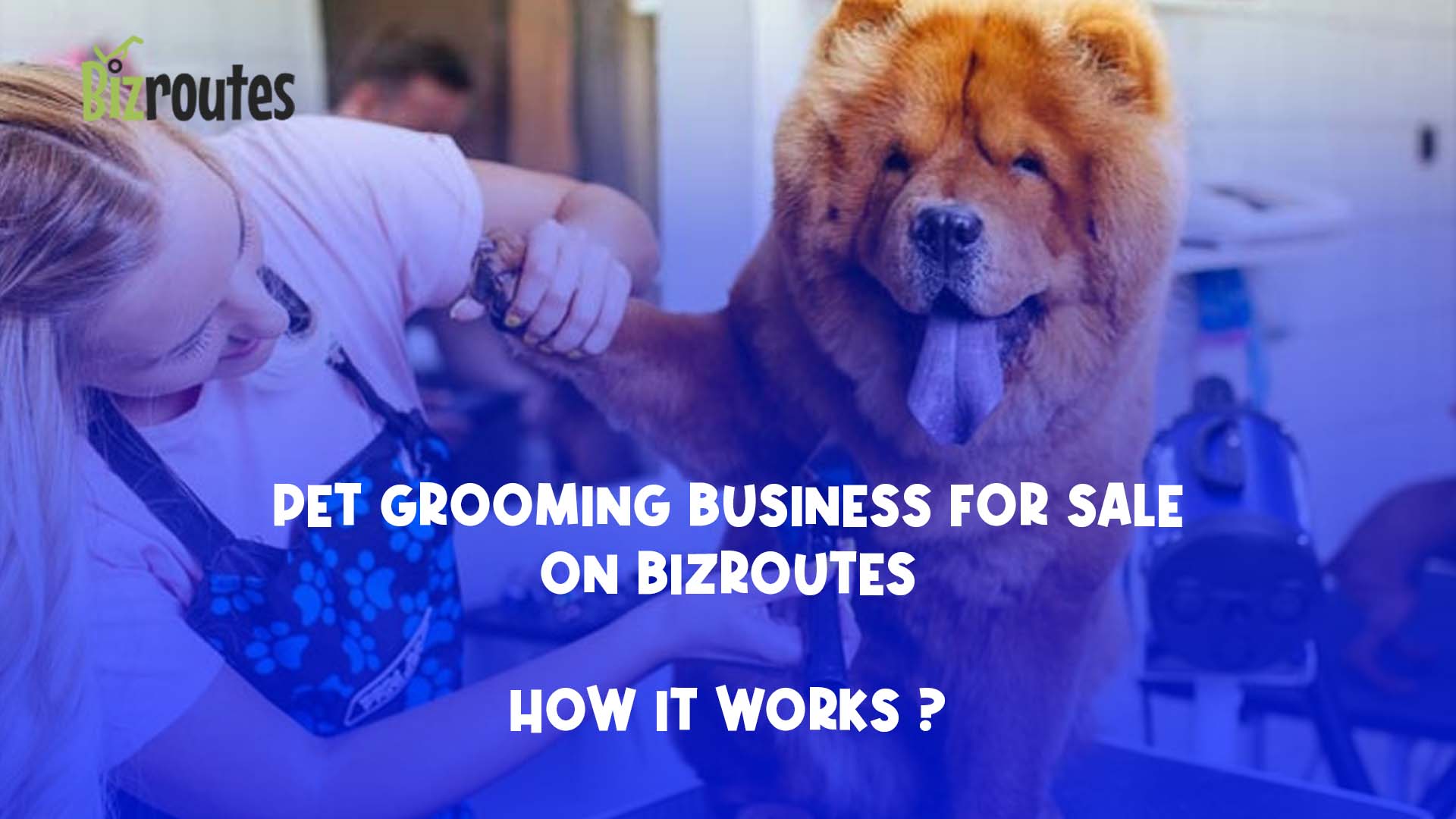 Become business smart!
Should you Start or buy a Mobile Pet Grooming business for sale- Considerations and Tips for a Successful Startup
Introduction: What is a Mobile Pet Grooming and Other Considerations for Starting a Business
A mobile pet groomer is a person who travels to the homes of animals to groom them. This is a job that has been around for many years, but with advanced mobile grooming trucks that are equipped with more advanced tools more and more clients are trusting the process and we can't forget the Almighty google review! but there are many considerations before starting up Buying an established mobile pet grooming business for sale
Some considerations include: how much space will you need for grooming equipment, how often you want to work, what kind of training will you need, and where are you going to get your customers.
If you have any experience with animals or have had any training in animal care it would be easier to start up this type of business. If not, then it might be best for you to find another route for sale.
---
Can You Make Money as a Mobile Groomer:
There are many ways to make money as a mobile groomer. You can start or buy a mobile pet grooming business for sale, or even start by finding a job at a grooming salon, or work for an established company that offers dog grooming services, this will help make you a great pet groomer.
---
How much do mobile pet groomers make:
Pet groomers charge by the hour, by the task, or by the animal. For example, some groomers charge a set fee for bathing an animal and then do a set fee for drying it. Other groomers charge by the hour and then add on additional fees for specific tasks such as trimming nails or cleaning ears.
The average employee according to ZipRecruiter pet groomers makes about $45,000 a year, if you are a business owner that will depend on how much net you have left over after paying your expenses which include your mobile pet grooming van insurance and other expenses.
---
How You Can Monetize Your Pet grooming business:
The pet grooming industry is a stable industry that has been growing for the last few years. It is an industry that is not going away anytime soon.
A pet groomer's job involves a lot of cleaning and sanitizing as well as grooming dogs and cats. They are responsible for using scissors, clippers, and combs to remove excess hair from pets. They also clean pets' ears, trim nails, and brush their teeth. They use brushes, shampoos, conditioners, powders, sprays, and oils to keep the pets clean and smelling good.
Picture yourself buying a beauty spa but for pets, you would want to add as many services as possible.
5 best Places to advertise:
Instagram: There are many ways to advertise on Instagram. One of the most popular ways is to create a video with a dog or cat and post it with the right caption.
The video should be short and sweet, 30 seconds or less. The caption should have something to do with your business and what you're advertising
Advantages: Creating a following
_____________________
Google my business: Google My Business is a Google service that lets you manage your online presence for your mobile groom business on Google and connect with customers, even tho you don't have a physical address, it will still get you a lot of clients.
Advantages: Getting more customers from your reviews
_________________
Facebook: A Facebook page for a pet grooming business is a great way to share photos of their work.
If you're looking for an excellent way to share your photos and videos, you need to set up a Facebook page.
advantages: Great for sharing
_________________
Tiktok: TikTok can be used by pet grooming businesses as a way of expanding their customer base. We will also discuss some of the ways that pet grooming businesses can use TikTok to promote their business and increase sales.
Advantages: Great for expanding your pet grooming business or considering franchising a brand.
___________________
Youtube: YouTube is more than just a place for people to watch videos. It's also a great place to find information about your business. YouTube is the second largest search engine in the world, and it's quickly becoming one of the most important marketing tools for any business. People love watching pets on YouTube.
Advantages: Great for making videos of your work inside your mobile pet grooming truck
---
Conclusion & Final Thoughts on the Mobile Groomers Industry
Mobile grooming is a business that has seen a lot of success in the last few years. It's not just for pet owners, but for professional groomers as well.
Mobile grooming is a way to provide pet owners with the convenience of having their dogs groomed at home. The mobile groomer comes to your house and takes care of your pet in the comfort and safety of their own home. This is an ideal solution for people who work long hours or don't have time to take their pets to the vet every time they need grooming services.
Mobile grooming is also beneficial for professional groomers who have found themselves struggling with high overhead costs due to expensive equipment and rent prices. With mobile grooming, they are able to bring their services directly to you at an affordable price that you can afford!
---
To the best of our knowledge, the information provided on this website is not intended to be taken as professional financial advice. Consult a professional financial, business broker, or tax expert if you require this advice.
Sort by yearly earning
Select services type
No Listings Found
Make sure to register below so you will never miss an opportunity