Here are some reason why you should invest in a mr softee ice cream truck route
As summer is approaching, many more children and older people are always waiting for an ice cream truck to pass by their street.If you're looking for getting into the perfect summer time business then ice cream routes may be your business, this is your call. The best part is that you don't even need to do the startup yourself. You're getting a fully working and furnishes truck routes of one of the widest known brand mr softee ice cream
Buying a Mr. Softee ice cream truck route means you're saving yourself from all the workload of initiating a new business. At the same time, you're saving yourself all the money required to buy the equipment, get insurance, and planning q route. Instead, you're letting yourself invest all that time and money to making the already functioning route more efficient.
As already mentioned, Mr. Softee ice cream is a reputable brand which leads to a greater customer base.
Do you wanna know more about the Mr. Softee ice cream truck routes?
If yes, follow the highlight below
What is the day to day operation ?
Every morning, the truck owner buys the ice cream from Mr. Softee's wholesaler and stocks up the truck. Normally, the work shift is 10 hours per 7 days Of the week. The busiest time is 10am to 5pm. During weekend days, the drivers hold a shift if there are some seminars, concerts, and street fairs. They spend around 5 to 6 hours there and then continue on their normal route.
What are the main responsibilities of a truck owner?
Besides selling ice cream, you have to assess your ice cream stock, pick up your ice cream product, check-in with headquarters, check the route for construction or traffic, inspect the truck for safety, ensure the Mr. Softee iconic music is blasting, top it off with expensive gas, and count your profits.
What are the products sold?
The products include different flavors of cones, Sundaes, and shakes
What are the necessary skills required?
The driver should have a clean record and be able to handle situations where he has to deal with many customers at a time with patience.
How do i get paid?
The customers chose the ice cream from the numbered board, and pay the driver with cash.
What kind of trucks are used for these routes?
Ice cream trucks
Can i buy a mr.softee ice cream truck business?
YES.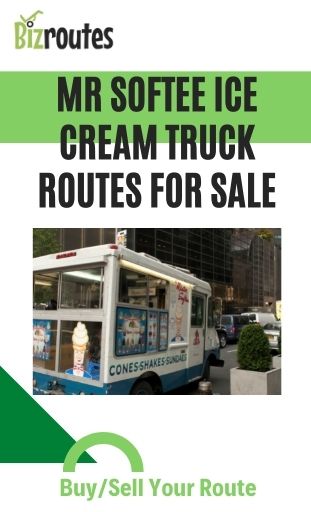 Become business smart!