Nantucket Nectar Routes for Sale | Are they still available?
Ahoy there, aspiring entrepreneurs! Are you dreaming of owning your own business, but tired of the same old options? Well, we've got a refreshing idea for you - how about buying a Nantucket Nectars route for sale? That's right, you could be the captain of your ship, sailing the seas of success with one of the most popular beverage brands on the market. But before you start hoisting the sails and charting your course, there are a few things you'll need to know. In this article, we'll explore the ins and outs of buying a Nantucket Nectars route, from what it entails to how to make it profitable. So, grab your compass and get ready to set sail on a tasty new adventure but first make sure to register as a buyer! By doing so I will be able to send you the newest routes for sale in your area.
1. Nantucket Nectar Bio:
Known as the "Juice Guys", Tom Scott and Tom First started selling their Nantucket Nectar drinks on a little island off the coast of Massachusetts. Only beginning with a peach nectar flavor, this company now produces up to 20 different flavored varieties. These delicious beverages are all-natural, with no high-fructose corn syrup, no artificial flavors, and no preservatives added. The result is an all-natural, great tasting 100% juice. From just selling boats in the harbor to distributing across the nation, Nantucket Nectars was recognized as one of the fastest-growing companies in America for five years in a row. They make the perfect addition to any restaurant or convenience store looking to provide their customers with a refreshing and delicious drink…Do you see yourself owning this distribution business?
2. Who owns Nantucket nectars?
On the verge of bankruptcy to being acquired, Nantucket is truly an example of not giving up, Today the brand is owned by Keurig Dr. Pepper…Here is a story published by the new york times.
3. What are Nantucket nectar's best flavors?
Nantucket Nectars, a company that produces different types of juices, has many flavors to offer, but what do accounts ask for the most?
-Half and half
-Big cranberry
-Pinanple orange banana
-Red plum
-orange mango
4. What products do Nantucket Nectar Routes sell?
Nantucket Nectars sells beverages sold in 16 fl oz glass bottles that come in a variety of different flavors. These drinks are cased in packs of 12. They also come in 15.9 fl oz plastic bottles either cased in packs of 6 or 12.
5. Where is Nantucket Nectar sold?
Nantucket Nectar drinks are distributed to restaurants, cafes, grocery stores, and supermarkets (Whole Foods, Wegman's, Publix, etc.)
6. How much does a Nantucket Nectar Route owner make?
You can buy and sell Nantucket nectars along with other Snapple products, which can add more sales to your route.
7. Who should consider buying a Nantucket Nectar sales route?
Nantucket Nectars company is looking for a motivated salesperson who has passion and great communication skills. A person who is responsible for handling simple business transactions and has a CDL Class B driver's license.
8. What type of truck is required with Nantucket Nectar routes?
A side loader beverage truck is required to deliver Nantucket Nectar beverages to your assigned accounts.
9. How many days are required and what is the work description?
A Nantucket Nectar route distributor has an 8-hour day shift and works Mondays to Fridays. Drivers are responsible for marking invoices correctly. They will receive cash and checks throughout the day. Drivers are also responsible for the products on their trucks.
10. Do I need to hire an employee?
The responsibilities of a Nantucket Nectar route owner are fairly minimal and easy. If you think you would like to hire an employee for personal reasons in case you need extra time off, or for sick days, then you should consider doing so.
11. Benefits of buying Nantucket Nectar Routes for Sale
There are, of course, benefits to owning your own Nantucket Nectars Route. You will get weekends off, bonus and commission pay, and reliable, hardworking route owners have a chance to earn more money by eventually adding more accounts to their territory.
12. Conclusion: What makes Nantucket Nectars a good product?
Unfortunately, you will not find many or even maybe any Nantucket nectar routes for sale as they are now owned by Dr. Pepper Snapple, but the good news is you can sell this product along with any beverage distribution business you buy.
Check out these distribution routes for sale ...
---
Disclaimer: The information provided in this article is for general informational purposes only and should not be considered legal advice. The laws and regulations regarding business licenses may vary from state to state and are subject to change. It is important to contact your local state office to determine which licenses are required for any specific businesses. Additionally, please note that this article contains affiliate links and we may earn a commission from our affiliate partners or Amazon links. If you are considering starting a business, it is recommended that you seek the advice of a qualified lawyer, business broker, or professional in your area. The information provided in this article is not a substitute for professional advice and should not be relied upon as such. We want to make it clear that BizRoutes is not sponsored by or affiliated with Nantucket Nectars or any other companies mentioned in our articles. Our content is completely independent and based solely on our research and opinions.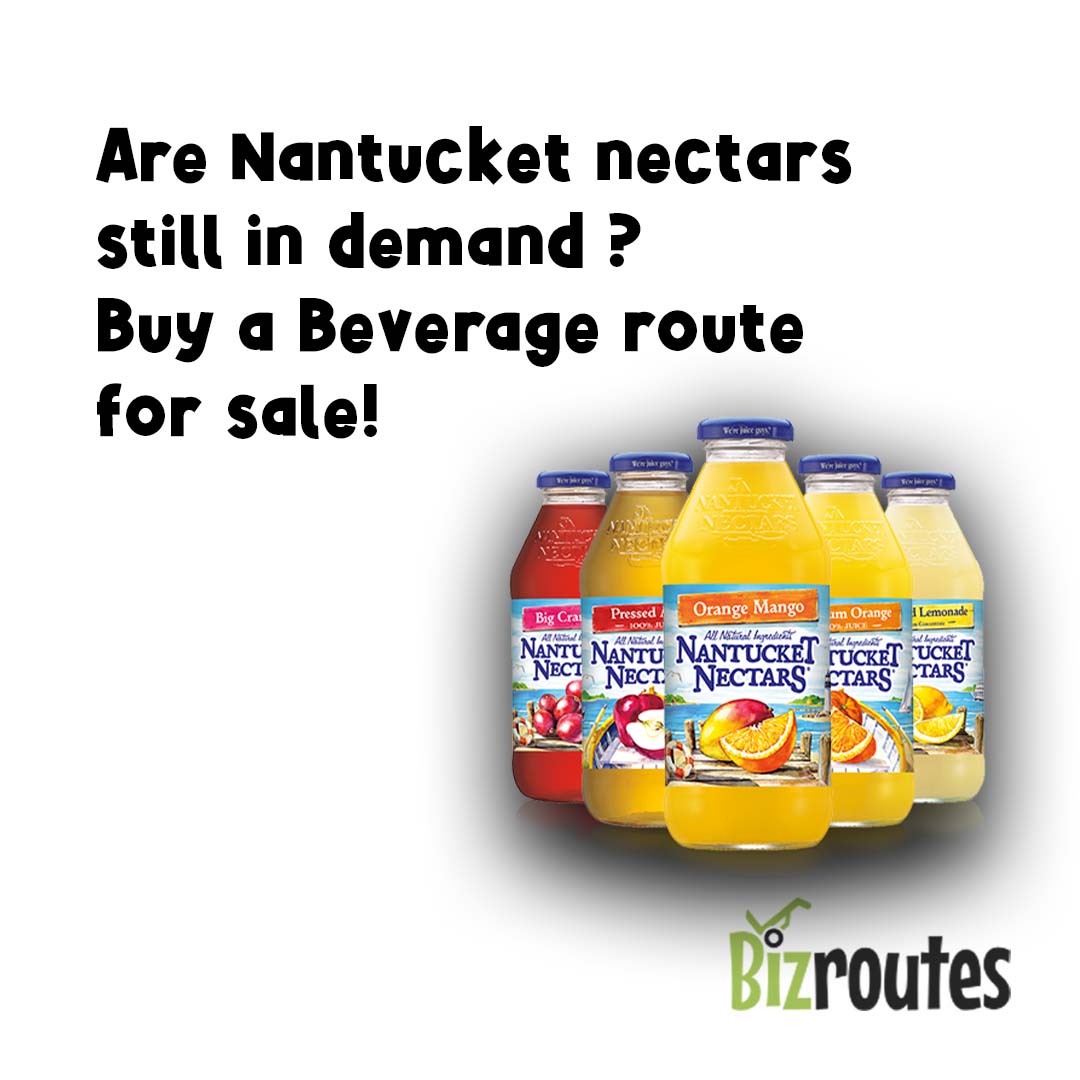 Looking to sell your beverage route for sale ? Take advantage of BizRoutes' free listing service and increase your chances of finding the perfect buyer!