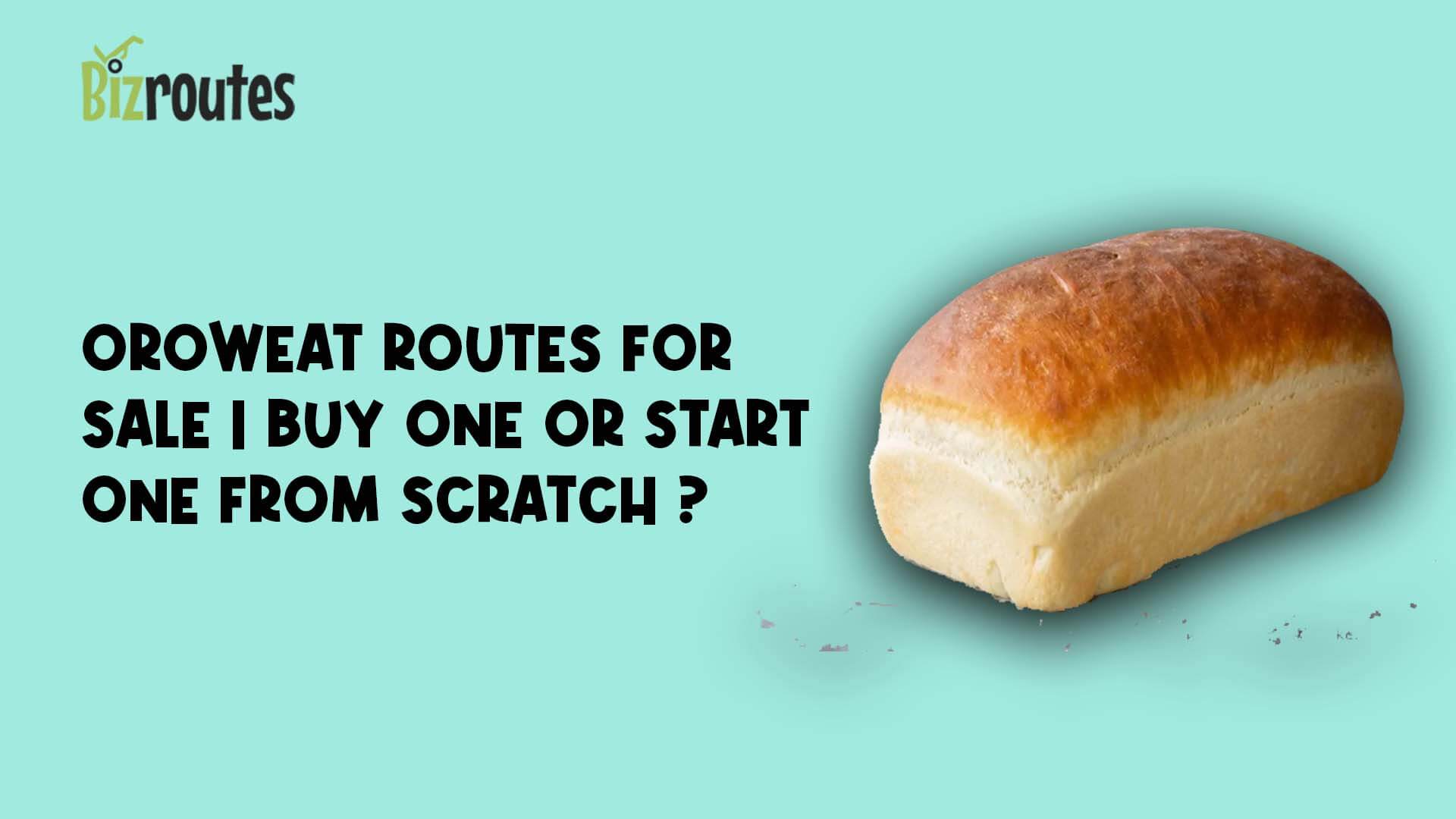 Become business smart!
Oroweat routes for sale | Buy a route or just start one?
Here is what you need to know!
---
1. Who is Oroweat?
Oroweat is a bread company that started in 1932 as a small shop that opened in Los Angeles, their brands expand to Brownberry and also the famous Arnold, Oroweat is welcomed in businesses around the nation because it doesn't have the unnecessary ingredients to make tasty bread.
---
2. Who are the customers of Oroweat?
The most important part when buying a bread route for sale is to make sure that it is fresh, tasty, and has a good texture. You should also make sure that you have a good wholesale price for the bread, and Oroweat bread has this all, so it is rare for you to not attract new customers when trying to expand an already established business, your customers can range from
Supermarkets
Grocery stores
Deli
---
3. How much do bread route owners make?
The average bread route owner makes anywhere from 40k to 85k+ depending on how big the route is. When buying an established Oroweat route for sale you are taking over an existing business that is making a profit, The route will come with customers and a truck and you will be shown how much the owner is making weekly or annually but overall As an Oroweat distributor, you are an independent contractor for bimbo's brands your profit is based on commissions.
---
4. What is the job required to run an Oroweat route business?
Your job is to deliver bread to businesses in your designated area, once you buy an Oroweat route for sale the business broker or private seller will give you a breakdown of the customers and each of their scheduling, some customers may need daily service while others need weekly service, here are some of the basics…
Stocking your truck daily
Going to new leads from the company
Setting up shelves or picking the best spaces for new customers
Checking for any stale, damaged, or expired bread on shelves
Filling up shelves with fresh bread
Checking the order with the manager, owner, or anyone in charge.
---
5. Can I use any vehicle with my Oroweat route?
After browsing Oroweat routes for sale you will come to see that all the independent contractors of bimbo bread all use the same or similar types of trucks so you will follow the pattern, you will need a truck that is spacious yet non-CDL.
---
6. Can I start this business without having to Look for Oroweats routes for sale?
Yes, you can by applying here, the downside of starting an Oroweat route business is time to establish a business and the waitlist to get approved, your business will eventually grow as more customers request service in your designated area.
People who want to become business owners but don't want the hassle of starting from scratch might want to consider buying a pre-established business. Buying an established company can be significantly less risky than starting from scratch because your purchase includes all of the company's assets and liabilities, so you only need to worry about running the business.
---
Conclusion: Being part of a brand is always a good idea, When selling products of Bimbo, you typically get the best of both worlds. First, you get the security of a long-term contract and second you get to sell products that have been thoroughly vetted by an experienced team of marketers. The products are designed to be in demand, so you know that once you build up your customer base and make some sales, it will be easy to keep them coming back, so if you are looking for Oroweat routes for sale do register above and will send you the newest listings as they come in.
---
To the best of our knowledge, the information provided on this website is not intended to be taken as professional financial advice. Consult a business broker, or professional financial or tax expert if you require this advice.
Sort by yearly earning
Select services type
No Listings Found
Make sure to register below so you will never miss an opportunity