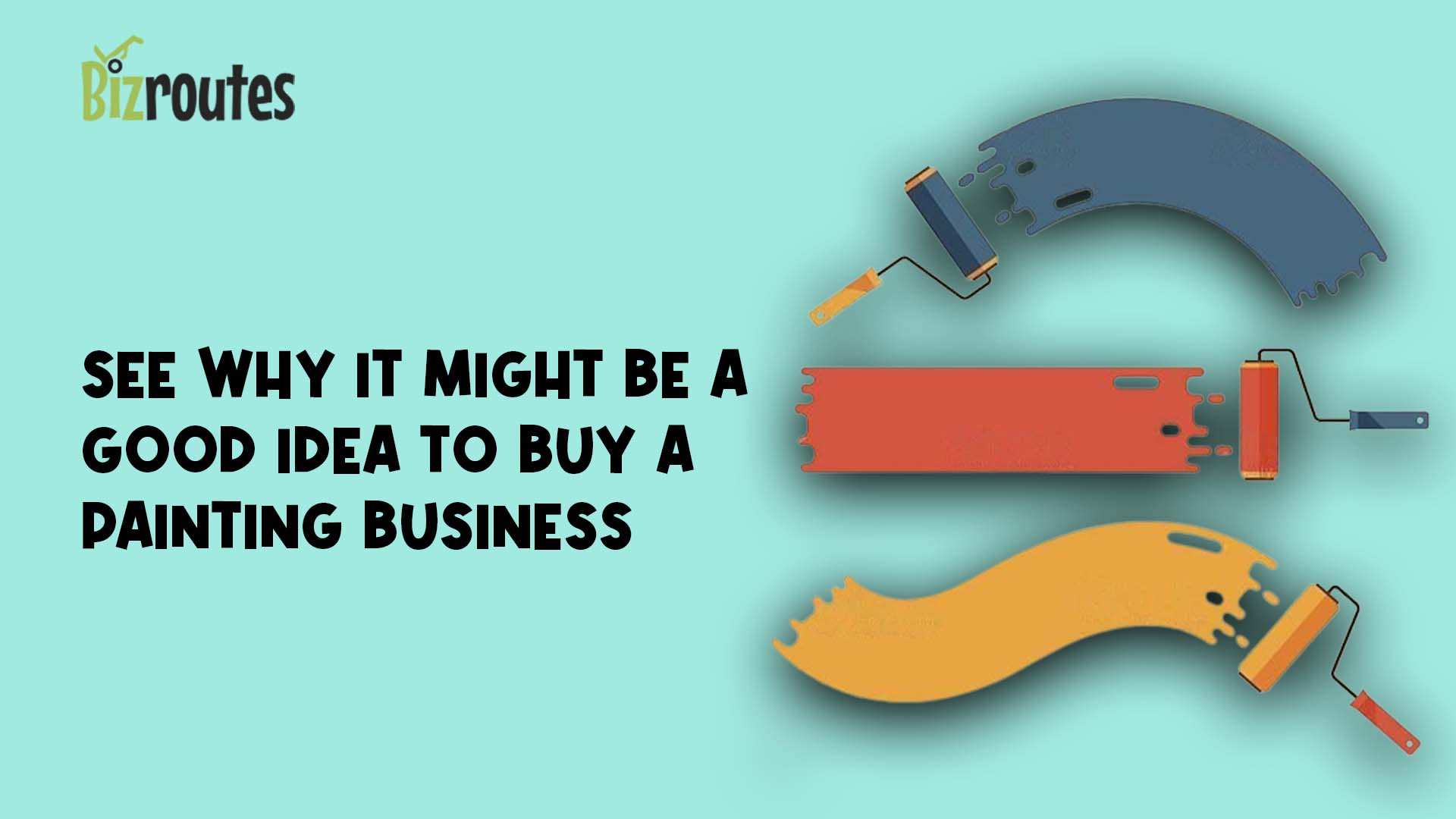 Become business smart!
Is it better to start or buy an established painting business for sale?
---
Intro: The painting industry is a very profitable business, and it usually has a lot of growth potential. In this article, we will explore some of the most important factors that you need to consider before starting or buying a painting business for sale
Painting businesses can be divided into two categories: residential and commercial. Residential painting businesses are often more lucrative than commercial ones because the labor cost is less than the former. Commercial painting businesses are more competitive because they require more equipment and personnel to complete jobs faster.
---
How much do painting business owners make:
Many people are interested in starting a career as a painter. There are many different types of painting businesses, and each one has its pros and cons. This section will explore how much money you can make as a painting business owner.
When I hire a painter to do my Apartment he and his wife did it, they were a team and completed the job in 3-4 days but this was everything from bedrooms to bathrooms even the kitchen it cost me $2500 and I paid for the paint, and their business line was off the hook! so if they take on 3 -4 jobs a month they are easily bringing in 100K a year, now if you considering buying a painting business for sale that is established with a business number and has the whole online set up like google my business, social media following and even a website you not just buying a career you are buying into a growing brand and their prices can be different, they can be charging by the square foot anywhere from $3 and up, the represent business broker will assist you when you have questions.
---
How to start a painting business:
The best way to start a painting business is to have a portfolio of work that you can show prospective customers. This can be done by taking on small jobs for friends, family members, and local businesses. Once you have enough work to show, you can approach larger companies with your portfolio.
Together with this, It is always great to have a business number while running a business. There are many options to choose from like Grasshopper or Ring Central
The cost of starting a painting business varies depending on what type of painting you want to do. For example, if you are planning on doing interior painting projects then the cost would be higher than if you were just doing exterior jobs. The same goes for the size of the project; larger ones would be more expensive than smaller ones.
If you are looking to go all out and invest in the latest gadgets and tools instead of the old fashion way which is a roll-up stick and paint brushes, this will impress your new clients more as the job will be completed at a faster pace.
---
Why should you consider buying a painting business for sale:
Buying a painting business for sale is a great way to start your own business. This is the perfect time to buy because many people are looking to sell their businesses quickly.
The first thing you need to do when buying a commercial or house painting business for sale in search for the best deals on websites like this site bizroutes or Craigslist and Facebook Marketplace. You can also go through listings on painting forums as well as other classifieds sites.
There are certain things you need to keep in your mind while you negotiate when buying a business You will want to make sure that you read all of the listings carefully before contacting the seller about buying their house painting business for sale. You will want to ask them about how much they are asking, how long they have been in business, the type of equipment that will come with the business and its conditions as well as if any vehicle will come with the deal and if they have been in any legal disputes with the government or other companies during their time in operation you can hire a business attorney to assist you with checking the background of the business.
---
What Equipment Do You Need to Start a Painting Business:
Paint equipment is used in the painting industry and is an essential part of the painting process. Different types of paint equipment are used to complete a project. Paint equipment includes paint brushes, paint rollers, and paint sprayers. This article lists the best paint equipment for 2022.
The following is a list of the paint equipment:
1) Paint Brushes - Paint brushes are one of the most widely used tools in the painting industry because they can be easily stored and cleaned. They come in different sizes, shapes, and materials to suit any need or project.
2) Paint Rollers - Paint rollers are another widely used tool in the painting industry because they can be used on large surfaces with ease. They come in both synthetic and natural materials to suit any need or project. They are also easy to clean and store.
3) Paintsprayers - A paint sprayer is an efficient way
4) paint tape - Paint tape is a type of masking tape that is used to cover the areas of a wall or surface where the color is not supposed to be. It comes in different colors and thicknesses, and it can be applied to any surface.
5) 5-gallon bucket- A 5-gallon bucket is a common tool for painters. It's used to mix paint and other materials to create the desired color. The bucket is also useful for storing paint and other materials.
6)- other minor necessities - such as tarps, mask gloves extension poles, ladders, and sanders are just some more items that are needed.
---
Conclusion: To paint or not to paint?
The painting industry is an old one with a long history. The art of painting has been around for centuries, as people have always wanted to express themselves through different mediums.
Painting is a profession that requires a lot of skill and experience. There are many different types of paintings, but the most common ones are oil paintings and watercolor paintings.
One of the most important benefits of owning a painting business unlike routes for sale is that you can run the operations from home. This means that you can have a more flexible schedule and spend more time with your family, your customers are all call-in and you can set up appointments using software like breezworks.com that keep your painting business in order.
Another benefit is that a painting business will allow you to choose your hours. For example, you may want to paint during the day while others are at work or school, or on weekends when everyone is off. You can also choose what days of the week you would like to work as well as how many hours per day.
_______________________________________________________
To the best of our knowledge, the information provided on this website is not intended to be taken as professional financial advice. Consult a business broker, or professional financial or tax expert if you require this advice.
Sort by yearly earning
Select services type
No Listings Found
Make sure to register below so you will never miss an opportunity