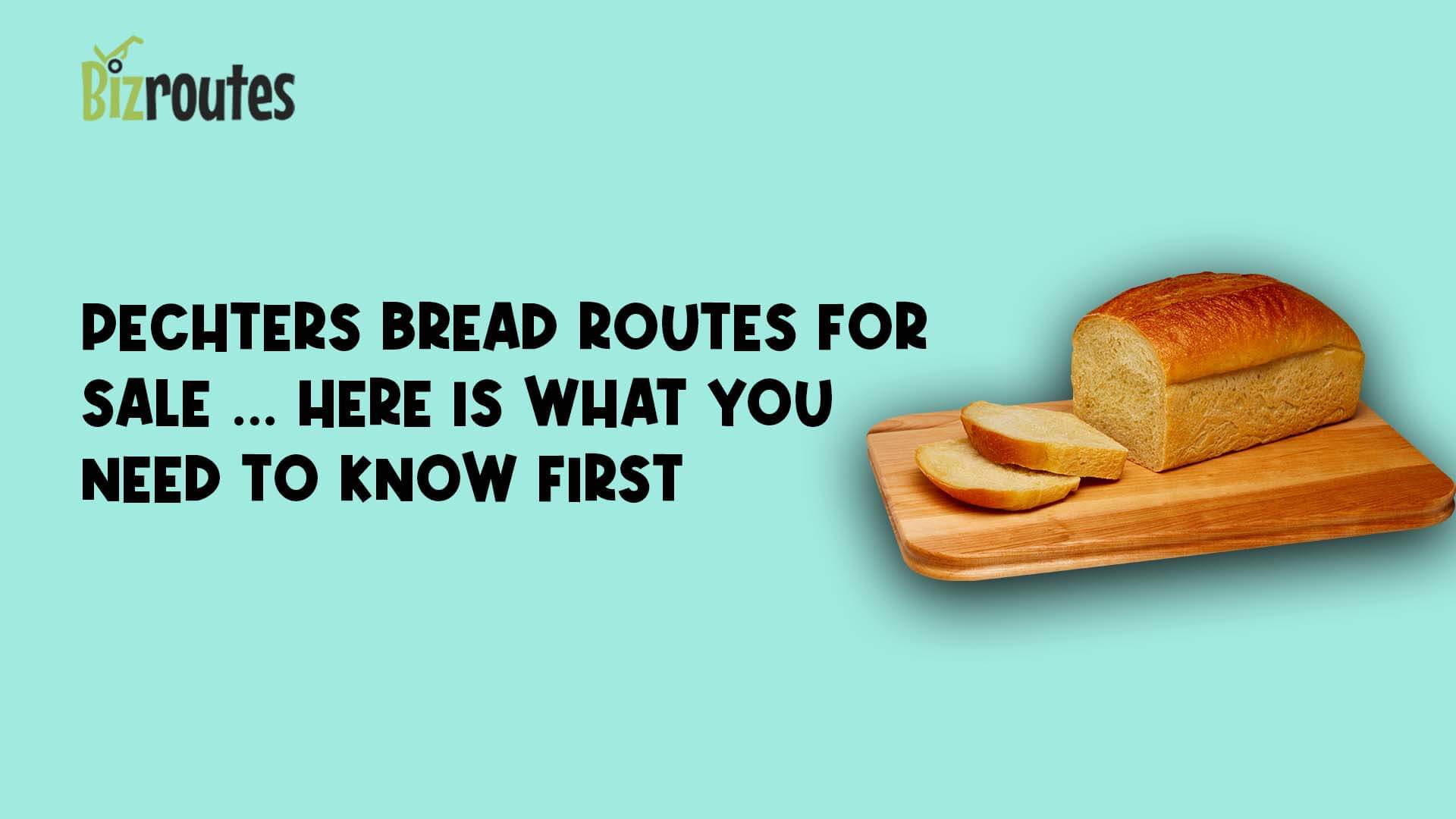 Become business smart!
We highly recommend you register as a buyer, by doing so you'll get notified as soon as a pechters route is available for sale.
Check out these bread routes for sale ...
Sara lee bread routes for sale
Pechter's bread routes for sale | What you need to know
---


Want to buy a pecther's bread route for sale in new jersey?
Bread routes for sale are on our top list when it comes to the best routes to buy! The first thing to do is to make sure to register as a buyer, we will notify you as soon as one is available for sale….
---
1. What are Pechter's bread routes for sale?
Pechter's of southern new jersey is a bread-baked business that specializes in a variety of fresh bread, they work with a handful of route owners to distribute their products to businesses.
---
2. What breads do Pechters of southern new jersey bake?
Pechter's bakes their bread fresh and they have a nice variety of products…Why is this a good thing for you? If you decide to buy a pechter's bread route for sale, you want to be able to offer your customer's more options and also get into more locations as well!
Here are some of their famous bread as well as some of the new products they bake…
White bread
Wheat bread
French toast bread
Grain bread
Hamburger and hot dog bread
Ciabatta Items
Kaiser rolls for businesses like delis and supermarkets, but the list goes on here is their full bread menu
---
What areas do pechters of southern new jersey service?
If you are looking to buy a route for sale in New Jersey, look no further, Pechter's bread routes are a great start they offer and sell their bread in the southern new jersey areas.
---
Who are pechter's route owner's targeted customers?
When buying a pechter's route business you will get a list of customers that are included in the route, this customer can be some or all from the below…
Supermarket's
Diner's
Restaurant's
Deli
Coffee shops
Grocery store's
---
Will my pecther's Stops be protected?
Yes, when buying a pechter's route for sale, this is usually offered in the deal, When Buying a route business you should always make sure to ask these questions, here are some more questions to ask when buying an established route, your customers will be your's and no other pechters distributor can compete.
---
Conclusion:
According to zippia The global market for fresh bread is worth $416 billion. In the US, the average consumer eats 12-15 loaves of bread per year and small to big businesses rely on bread route distribution to get fresh bread delivered to their businesses daily.
Fresh bread play's a big part in businesses, businesses choose carefully when it comes to what bread they want to use for their meals, these can be from basic servings of french toast to a Philly cheese steak on kaiser rolls.
Pechter's has a good reputation when it comes to servicing businesses, they have been in business since 2009.
_____________________________________________
To the best of our knowledge, the information provided on this website is not intended to be taken as professional financial advice. Consult a business broker, or professional financial or tax expert if you require this advice.
Sort by yearly earning
Select services type
No Listings Found
Make sure to register below so you will never miss an opportunity