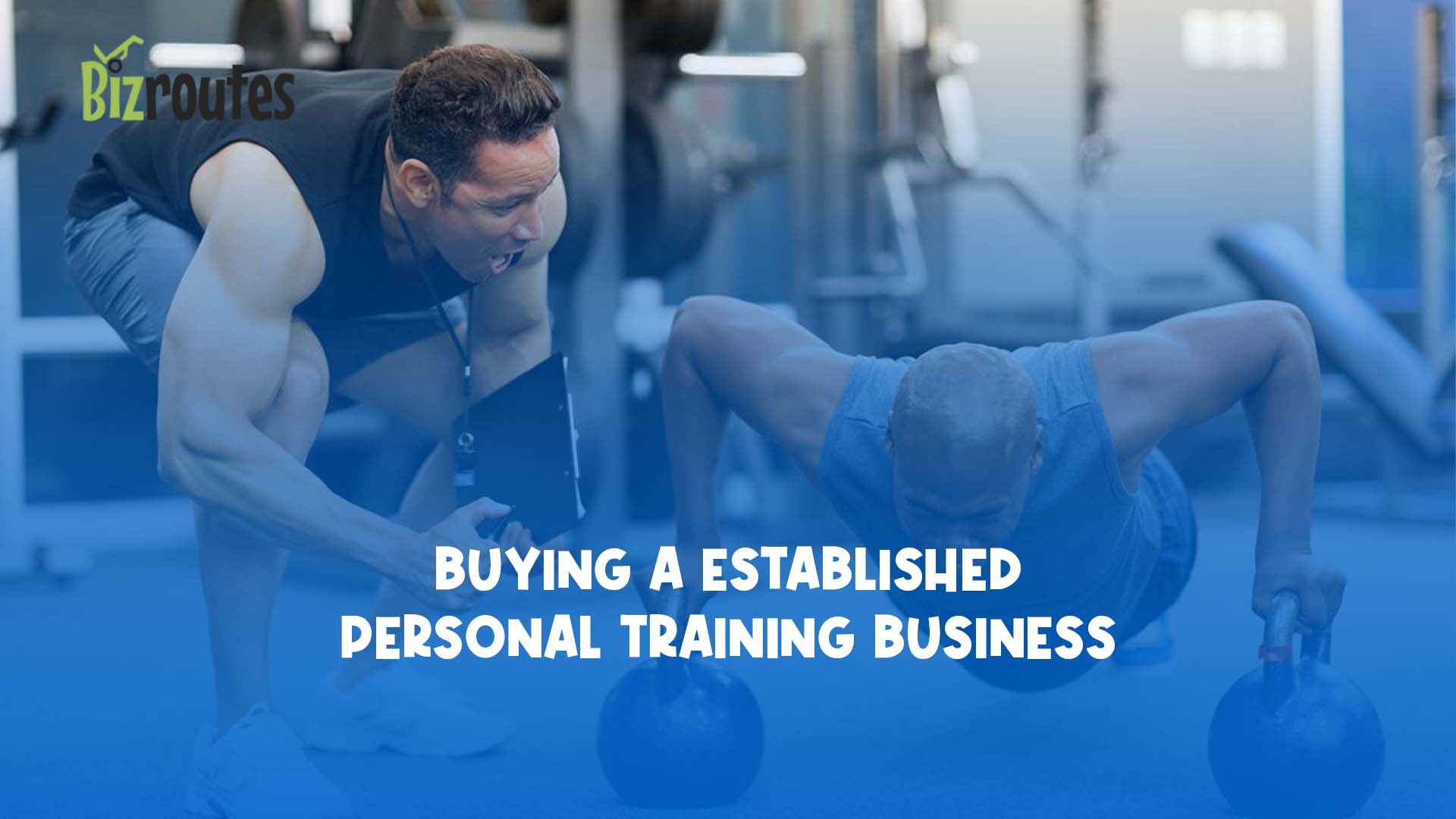 Become business smart!
Things You Need to Know Before Starting or buying a Personal Training Business for Sale
---
Introduction to Personal Training Businesses:
If you have aspirations of becoming a personal trainer and opening your own business, then this article is for you. With the right skills and a good understanding, you can create your own business as a trainer and make great money.
Establishing a personal training business is not as easy as one would think. One needs to be certified and have a great knowledge of human anatomy to provide effective services.
Why buying a business may be better than starting a business:
Starting a personal training business can be a risky challenge. On the other hand, buying a personal training business for sale is often more lucrative. Many risks come with starting any business, but there are also profit opportunities. Entrepreneurs should carefully weigh the pros and cons before deciding to start or buy their own company.
---
What are the Requirements to own a Personal Training Business?
Personal training business is a business that offers personal fitness services to clients in a private one-on-one setting. There are many requirements to owning a personal training business, but the most important one is certification.
The certification will allow the owner of the business to offer services that are safe and effective. The certification also ensures that they are knowledgeable about all aspects of fitness and exercise, which will make them a better trainer.
The next requirement of owning a personal training business is having an education in health sciences, exercise sciences, or some other related field. This education will allow them to be knowledgeable about how their clients should be exercising and what types of diet plans are best for them.
The third requirement for owning a personal training business is being physically active. They need to stay healthy themselves so they can help their clients stay healthy too!
---
How Does a Personal Training Business Work?
Personal training business is a small business that offers individualized fitness instruction. This type of business may be a sole proprietorship, partnership, or corporation. The goal of a personal trainer is to help their clients achieve their fitness goals by providing them with advice and guidance on how to exercise and eat properly.
There are many different ways in which a personal trainers can offer services to their clients. Some personal trainers may offer in-person sessions at the client's home or the gym, while others may offer online or phone sessions. Personal trainers will also need to purchase equipment for themselves and their clients and maintain it throughout their business.
---
Do personal Trainers make money?
Personal Trainers are the ones who help people with their fitness goals. They provide guidance, motivation, and training on a one-on-one basis. Personal trainers are an integral part of the fitness industry and make a lot of money in this field.
Some personal trainers charge clients by the hour, by the session, or by a package deal. The rates vary depending on the trainer's experience and qualifications, as well as their location.
---
Is it smart to buy a personal training business for sale?
If the training business you found can be added to your existing business or you are trained a certified, then it might be a good idea to jump on the opportunity
Buying a business can be an exciting opportunity. The right company can provide you with a steady income and the ability to work your hours. You may be able to use what you've learned in your current job to make the transition into owning your own company.
---
Conclusion: Benefits of being a personal trainer and why it might be a good business to buy:
The benefits of being a personal trainer are not just limited to physical and mental health. Many other benefits come with it.
Personal trainers make an average annual salary of $57,000. They also have the opportunity to work in various settings and specialize in different areas such as sports, weight loss, and injury prevention.
A personal trainer is required to have a certification from an accredited organization and have at least 500 hours of experience working with clients.
There are many reasons why you might want to buy a personal training business for sale: flexibility, autonomy, low-cost entry point, low competition, lucrative industry, and strong demand for services.
---
To the best of our knowledge, the information provided on this website is not intended to be taken as professional financial advice. Consult a professional financial expert, business broker or tax expert if you require this advice.
Sort by yearly earning
Select services type
No Listings Found
Make sure to register below so you will never miss an opportunity