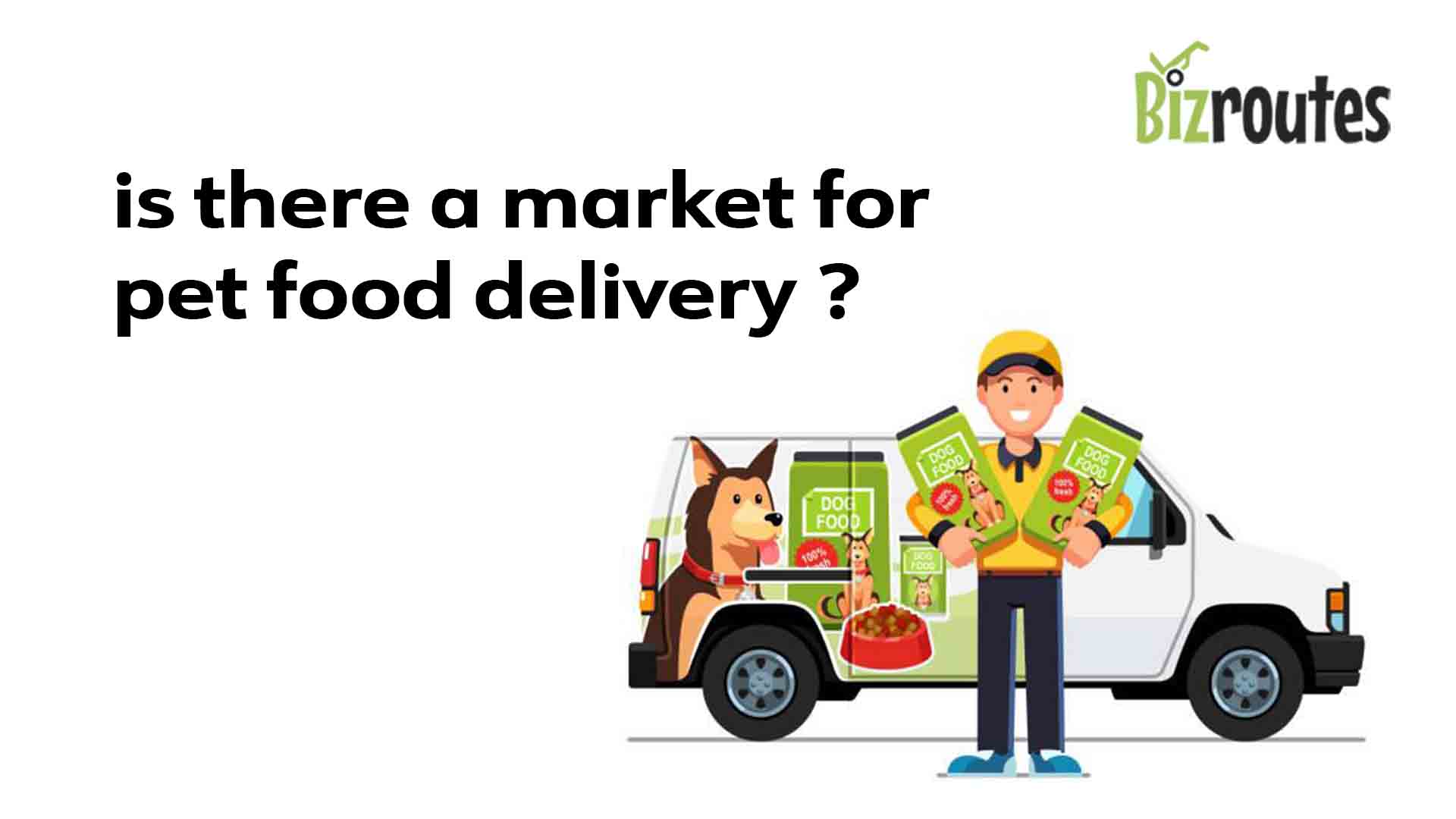 Become business smart!
Pet food delivery and is there a market for it?
A pet food delivery business is a service that delivers pet food, such as kibble or wet food, to customers' homes on a regular schedule or as needed. This type of business serves pet owners who want the convenience of having their pet's food delivered directly to them, rather than having to purchase it at a store. The business may offer a variety of food options, including different brands, types (e.g. grain-free, organic), and formulas for specific dietary needs (e.g. for pets with allergies or health conditions). Some pet food delivery business may also provide additional products like treats, toys, and supplements.
Q1: What is a pet food delivery business?
Did you know that more than 70% of American households own some type of pet? More and more people are switching to purchasing premium products that are natural, healthy, environmentally friendly, and produced with sustainable ingredients. Over the past few years, a majority of pet owners have opted for pet food delivery. They enjoy the convenience of having their pet food and products delivered right to their doorstep. If you have a love of pets, and great organizational, communication, and people skills, then consider purchasing a pet food delivery business for sale. If you want to learn more about how this low-investment, highly profitable niche business may work for you then keep reading!
Q2: What does a pet food delivery business do?
Owning a pet food and supplies home delivery business can have substantial potential as long as you put some effort and dedication into it. After creating a website, pet food delivery business owners partner with pet food manufacturers and distributors who will take and deliver their orders. They should have an inventory full of preferred brands and other foods ordered in bulk. A wide variety for all kinds of pets should be included.
Using this same website, their customers can order food and products for their animals. Once an order is placed, it is prepared and delivered by the pet food delivery service using transportation which could be walking, e-bike, car, or van. Payments would be made either through the website using a credit card or at the time of delivery.
Q3: How much is the pet food industry worth?
According to zippia.com, currently, the U.S. pet industry is worth $76.8 billion. The pet food industry has grown bigger and is expected to keep growing in the future. Since a lot more people have been buying and adopting pets as additions to their families, you can expect to purchase a pet food delivery business for sale with confidence. It is predicted that the global food market is estimated to reach over 170 billion dollars by 2030. The United States seems more likely to have the largest share of this market because of the rise in the adoption and purchasing of pets by Americans.
Q4: Is a pet food business profitable?
A pet food and supplies home delivery business can become very profitable as long as you manage your inventory correctly and keep it all on track. Being able to identify and sell the preferred pet products to your clients will allow your business to thrive better as well as develop a recurring customer base. Always make sure your high-in-demand products are fully stocked and reach out to customers on a regular basis and see if their needs are being met. By doing your research online, you'll be able to Identify the lowest-cost pet products and see if there is a way to save on them if you purchase them in bulk. These are all surefire ways to keep your business successful and help produce earnings better.
Q5: Is the pet food industry business booming?
The pet food industry has been booming especially since the covid-19 pandemic.
This is why buying a pet food delivery business for sale would be a smart venture to take on. Because this business is a low-investment yet highly profitable company, it is known to be one of the major players in the American economy.
The American Pet Products Association states that each pet household, on average, spends close to $2,000 on dog and cat food/products annually.
Q7: How to grow a pet food business?
In order to grow a pet food business, it is crucial to add more pet food business ideas alongside your pet food delivery service. Some add-on services can be:
Providing loyal or repeat customers with a low-priced premium membership program. This can include benefits such as free shipping, pet advice, free novelty pet gifts on their birthday, etc.

A category on your website or app where pet owners can purchase pet supplies such as fun pet toys, water, and food dishes, poop baggies, squeeze toys, pet hair products, leashes, etc.

Offer a poop scooping or pet walking business.

Have a subscription-based pet food delivery service available.
Advertise your pet food delivery service by telling neighbors, family, and friends to spread the word on their social media apps. Marketing your company and getting a strong online presence are vital for maintaining strong business growth.
---
Q8: Should you buy or start a pet food delivery side hustle ?
There are several reasons why starting a pet food delivery side hustle could be a good idea:
Growing market: As previously mentioned, the pet food market is growing rapidly, and the demand for pet food delivery services is also increasing. This means that starting a pet food delivery side hustle now could be a great opportunity to capitalize on this growing market.

Low startup costs: Starting a pet food delivery side hustle doesn't require a large initial investment. You can start small and grow your business as you acquire more customers.

Flexibility: A pet food delivery side hustle can be a flexible business, allowing you to work around your current schedule. You can deliver food during the evenings or on weekends, making it easy to fit into your lifestyle.

Helping pet owners: Pet food delivery services can help pet owners who have busy schedules, disabilities, or live in remote areas. Providing a service that makes it easier for them to take care of their pets is fulfilling and rewarding.

Potential for growth: If your pet food delivery side hustle takes off, it has the potential to grow into a full-time business. With the right marketing strategies and good customer service, you could expand your reach and increase your customer base.
To the best of our knowledge, the information provided on this website is not intended to be taken as professional financial advice. Consult a professional financial, business broker, or tax expert if you require this advice.
Sort by yearly earning
Select services type
No Listings Found
Make sure to register below so you will never miss an opportunity