Buying a chips route for sale? Here's what you need to know.
A potato chip route for sale is a trade route that is owned by an independent distributor for the supply of potato chips to local grocery shops or retail owners, the business is quite simple and it doesn't require much work, if you are considering buying chips routes for sale here is what you need to do first!
Step 1: Register as a buyer ( you will never miss potato chips listing for sale near you)
Step 2: Choose what brand you want to distribute
Step 3: Decide whether are you buying it as an owner-operator or an owner-absentee business
Step 4: Prepare funding, potato chip routes for sale can start from $75,000 to $150,000 but you may find some owner willing to finance some of it or even half of the purchase amount!
Step 5: Do your due diligence when buying any chip routes and watch for any red flags
Step 6: Close the deal…and get to work once you made your return on investment, you can repeat these steps and grow yourself a little empire!
---
How much can a potato chip route net a week?
A chip route distributor works in a supply chain to ensure timely delivery of potato chips from the manufacturing companies to the accounts or local grocers and retail shops that are included in that trade route. This allows the distributors to earn a fairly good income from the commissions on each sale. You can earn up to 16-22% commission with the independent distribution of potato chips along a chip route but this can vary from each route for sale and here is why:
What brand are you distributing?

Is it commission based or are you buying wholesale and reselling it

Who are your customers?

Do they have a helper they have to pay weekly?

How much is the vehicle insurance?

Is the vehicle fully owned or leased?
These all take from the net profit, Your customer type may play a big role too, some customers may purchase from you in bulk and may be offered a discount while others might buy lower quantities and get charged the regular price.
---


How to determine which Potato chips route for sale is investable?
Investing in a potato chip distribution route is a great way to earn weekly income but that is if you know how to choose the right route for sale, Here are some tips on how you can purchase the perfect potato chip route business for sale near you:
Step 1: Years established
The years the business has been established can sometimes play a role, not a deal breaker but can show the worthiness of a business…Any business takes a minimum of 1-2 years to grow as well as a customer decides to stay with a distributor if the majority of the customers have been with the same route owner for a long time is a good sign.
Step 2: Amount of customers
Having a mixture of customers is great, but having a handful of big customers can be risky, if the big customers make up 70% of the sales then taking over that business may not be a good idea, and here is why…if you happen to lose 2-3 of them then your potato chips route will take a big hit!
Step 3: How long they had each customer
As discussed in step, asking the average time of doing business with each customer is helpful, when buying chips routes for sale you usually get a secured account that comes with your chip racks.
Step 4: How much percentage they make per item
We all work to make money so what good are alot of customers if the markup is bad, understanding how much money you are making per item is important.
Step 5: How far is the distribution center from the customers
Sometimes if you are selling a name-brand product you have no choice but to travel to that distribution center to load and unload daily, just make sure you ask where it is and if it will be beneficial for you.
Step 6: Who are the customers
Are the customers retail, grocery stores, or supermarkets having a mix of these accounts is good rather than one kind, also checking to see how frequently each customer orders and how busy is each customer this will also help you get a better idea of how much each customer may order on average.
Step 7: What is in the contract
Understanding the terms and agreements is important for anyone you will do business with is very important, so if you take over a chips route business make sure you understand what are the rules you have to abide by…each big brand has there own rules to follow, just because you own the route doesn't mean much, you still have a boss and that boss is the brand, when it comes to owning a branded chip route it there brand, their rules.
Step 8: Is the route territorial protected
You borrowed money, you found the perfect route, and now you own it…but down the line, you are losing those accounts to a person selling the same chips in your area!? Really?? So there is something called protected routes which gives you exclusive rights to a product in your area…ask the business seller or business broker representing it about it.
Step 9: Does the brand send you leads
Just like step 8 if you are an owner of a route, you have your stops in place but how do you grow it right? The goal is to make the existing business bigger than it already is, ask the seller if the brand you are distributing for sends you local leads from new businesses that are opening up in that area…this will help your new route business grow bigger.
The rest of the concerns are more basic like truck condition, year of the model, mileage or damaged equipment can be negotiated in the price of the route.
---
What are some known potato chip routes commonly sold?
This is a decision you have to make when buying chips routes for sale, which brand do you want to sell, who's product do you want to distribute? Here are some of my favorite potato chips routes to buy:
In each one of these links, there is more information about each route to help you make a better decision, there are many more brands such as mike sell's chips or even tims cascade chips routes for sale
---
Conclusion
Investing in any Potato chip route is a great business opportunity for anyone looking to buy it either as a first-time business buyer or even possibly as an owner absentee business, you can generate an income working 3-4 days a week… Retire and looking for a little more work? Chips routes for sale are a great buy!
---

To the best of our knowledge, the information provided on this website is not intended to be taken as professional financial advice. Consult a professional financial, business broker, or tax expert if you require this advice.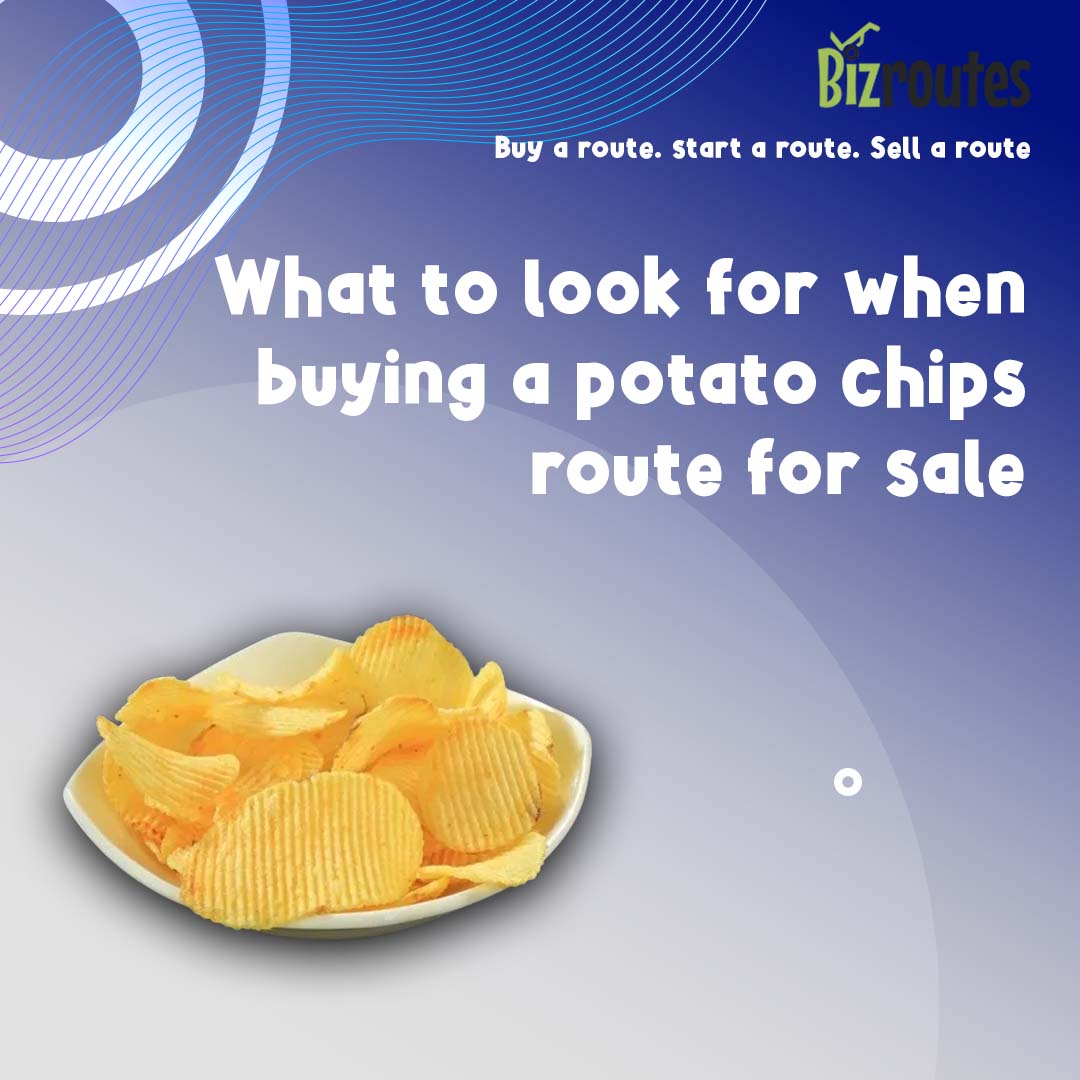 Sort by yearly earning
Select services type