Considering buying a private jet business for sale? Here is what you need to know!


I go big or go home was a business it would be buying a private jet business for sale, the private airline industry has changed for the better, and renting a private jet would be for someone who had a high net worth, now anyone and I mean anyone can book a private jet, so when thinking of buying a business like these you can put them in the same category as buying a limo business…might cost a little a more and require more regulations but my point is getting customers to book your private jet is as easy as creating Facebook, below I will list some websites where private jet businesses advertise their jets for more bookings! Let's explore more about the private jet rental businesses for sale…


What is a Private Jet Company For Sale?
---
No matter what the economy throws at us, one thing will always be true and that is air travel will always be in demand. When purchasing an already established airplane business – like a small private jet company for sale – you can eliminate some of the more challenging startup issues.
A private jet company is an aircraft business designed for transporting small groups of people from one location to another for a determined fee.
How does a Private Jet Company work?
---
Private jets are allowed to fly out of most airports, no matter the size. Usually, smaller airports that aren't in high demand are the most cost-effective. There are also many common aviation airports from which only chartered jets can fly, so passengers can choose one nearest to them so they can save time commuting. Without huge, packed runways and large amounts of passengers to deal with, private jets frequently end up in the air sooner than commercial jets.
When buying a private jet company for sale, remember, you must follow Federal Aviation Administration (FAA) guidelines and must adhere to the same safety rules as commercial jet companies do. This includes things like making sure the aircraft is maintained properly, training knowledgeable pilots and staff, and instructing passengers on safety procedures.
How does a Private Jet Company make money?
---
A Private jet business has to maintain a steady stream of income to keep up with its expenses, owning a jet is not like owning a tractor-trailer, you will find plenty of places to park a tractor-trailer for less than $500 a month, but when it comes to parking a private jet in a hanger it could run you anywhere from $2500 to $5000 depending on the size, so how does it make money? Here are a few ways
Renting it to a group ex. 4 people $2000 an hour

Listing it online on jet rental platforms ex. Jettly.com

Advertising it as a prop ( music video shoots, photo shoots )


Your expenses may be some of the following
1. Hiring a jet pilot salary can cost around $93,000 according to comparably.com
2. Parking your jet
3. Jet maintains


Who are the clients when buying a private jet rental business for sale?
---
Once acquiring a private jet business for sale, you may receive a list of contracts from existing clients, these clients may be on a scheduled service, or call.
Your customers may be some of the following
1. Ceo's Fortune 500 companies
2. Celebrities
3. Influencers
4. Used for props like video shoots
5. Bookings from online platforms
How do I advertise my private jet business?
---
So if you are still here you are interested to wait…did you register as a buyer? Please do so we can email you as soon as a private jet business for sale is available, once you acquire the business the previous owner may have already added his or her business into different platforms but if they didn't here are a few websites to check out to give you a better understanding….
1. Jettly.com
2. Airacer.com
3. Flyxo.com
4. vistajet.com
In conclusion, embarking on the journey of starting or acquiring a private jet business for sale offers a unique and exciting opportunity in the aviation industry. This guide has provided valuable insights into the key considerations and steps involved in pursuing this venture.
Starting or buying a private jet business can be a pathway to financial success and personal fulfillment. It allows you to tap into the luxury travel market, catering to the needs of high-net-worth individuals, corporate clients, and discerning travelers who seek exclusive and efficient air transportation.
By meticulously planning your business strategy, including market research, understanding customer preferences, and identifying target markets, you can position your private jet business for growth and profitability. Establishing strategic partnerships with operators, maintenance providers, and industry professionals will enhance your operational capabilities and reputation within the industry.
Furthermore, the guide has emphasized the importance of compliance with regulatory requirements, ensuring safety, and maintaining exceptional customer service standards. These factors contribute to building trust and credibility among clients, leading to long-term relationships and referrals.
Whether starting a private jet business from scratch or acquiring an existing one, you have the opportunity to tap into a dynamic industry with immense potential. As the demand for personalized and efficient air travel continues to grow, owning a private jet business enables you to provide an exceptional experience, unparalleled convenience, and a level of luxury that few can match.
While challenges may arise along the way, with thorough planning, a customer-centric approach, and a commitment to excellence, you can navigate the industry successfully and establish a thriving private jet business that fulfills the dreams of discerning travelers while paving the way for your own entrepreneurial success.
---
Disclaimer: The information provided in this article is for general informational purposes only and should not be considered legal advice. The laws and regulations regarding business licenses may vary from state to state and are subject to change. It is important to contact your local state office to determine which licenses are required for any specific businesses. Additionally, please note that this article contains affiliate links and we may earn a commission from our affiliate partners or Amazon links. If you are considering starting a business, it is recommended that you seek the advice of a qualified lawyer, business broker, or professional in your area. The information provided in this article is not a substitute for professional advice and should not be relied upon as such.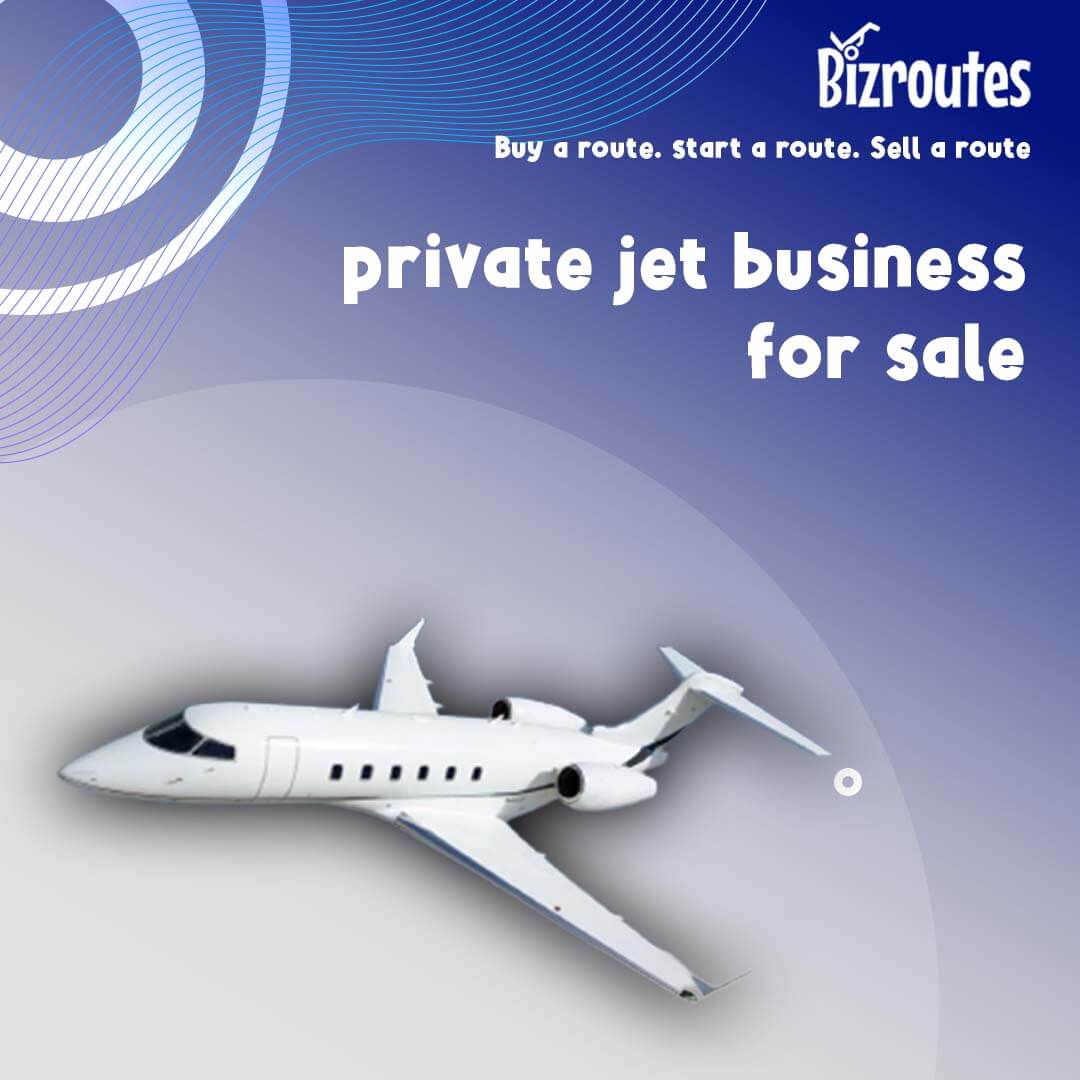 We highly recommend you register as a buyer, by doing so you'll get notified as soon as a private jet business is up for sale and other listings become available for sale in your area.
Auto transport business for sale