Spice Up Your Life: Exploring the Flavorful World of R.L. Schreiber and Route Buying


If you landed on this page that means you are ready to start a rewarding career in the world of exotics spices, but you may be curious about which brand to distribute. Do you start your seasoning brand that will run you thousands of dollars to get in started or do you buy into an established brand like considering R.L. Schreiber routes for sale? Well here at bizroutes.com we try our best to break down some things that might help you make your decision like what products they have and what States you can seasoning routes for sale. So buckle up and get ready to savor the in's and out's of R.L. Schreiber routes, But before we start seasoning this article I highly recommended you register as a buyer above so you can receive up-to-date routes for sale near you.
Who is R.L. Schreiber?
Unveiling R.L. Schreiber:
Let's start by unraveling the tale of R.L. Schreiber, a culinary icon that has been tantalizing taste buds since 1968. With humble beginnings as a family-owned business in New Jersey, R.L. Schreiber quickly carved out a niche for itself as a trusted supplier of premium spices, bases, and food service products.
Over the years, R.L. Schreiber's commitment to exceptional quality, innovative blends, and customer satisfaction propelled them to become a leading name in the food industry. Their extensive product range includes everything from savory seasonings to delicious dessert mixes, catering to the diverse needs of culinary professionals worldwide.

So now that we took the time to understand a little about who is R.L. Schreiber let's understand more about buying a route and what exactly you will get when buying an R.L. Schreiber route for sale.
Well, first it will allow you to become an independent distributor of R.L. Schreiber products. When purchasing a route, you will not only be rewarded access to the products you will be acquiring an exclusive territory where you can sell and deliver R.L. Schreiber's enjoyable creations to eager customers. Imagine having a license to bring joy to taste buds and spice up many meals.
Why Choose R.L. Schreiber:
Legacy of Excellence: With over five decades of experience, R.L. Schreiber boasts an impeccable reputation built on superior quality, exceptional taste, and customer satisfaction. You'll be representing a brand that stands for excellence.
Product Diversity: From classic spice blends to customized formulations, R.L. Schreiber offers an extensive range of products tailored to meet the evolving demands of the culinary world. Your customers will enjoy a treasure trove of flavors at their fingertips.
Unmatched Support: Buying a route with R.L. Schreiber means you're never alone on your journey. They provide comprehensive training, marketing assistance, and ongoing support to ensure your success. You'll have the resources to flourish and make your mark in the industry.
Thriving Network: By joining the R.L. Schreiber family, you'll become part of a vibrant network of like-minded individuals who share your passion for flavors. The opportunities for collaboration, growth, and camaraderie are endless.


What products does R.I. Schreiber make?
R.L. Schreiber is renowned for its extensive range of high-quality culinary products, meticulously crafted to enhance flavors and elevate dishes to new heights. Let's delve into the diverse categories of products they offer:
Spice Blends: R.L. Schreiber offers an array of spice blends carefully formulated to add depth, complexity, and tantalizing aromas to various culinary creations. From classic blends like Italian Seasoning, Cajun Spice, and Taco Seasoning to unique combinations like Curry Powder, Berbere Spice, and Garam Masala, their spice blends cater to a wide range of cuisines and flavor profiles.
Bases and Bouillons: To create rich and flavorful stocks, sauces, and soups, R.L. Schreiber produces an assortment of bases and bouillons. These concentrated flavor enhancers come in various forms such as beef, chicken, vegetable, seafood, and more. They provide a solid foundation for chefs and cooks to build upon, delivering robust and savory taste experiences.
Gravies and Sauces: R.L. Schreiber offers an exquisite selection of dressings and sauces that are perfect for adding the finishing touch to your dishes. Whether you're seeking a velvety Hollandaise sauce, a savory au jus, or a luscious mushroom gravy, their products are crafted to deliver consistent quality and exceptional taste.
Seasonings and Marinades: For those looking to infuse their meats, poultry, seafood, and vegetables with delectable flavors, R.L. Schreiber offers a range of seasonings and marinades. From classic barbecue rubs and steak seasonings to exotic blends like teriyaki marinade and Jamaican jerk seasoning, these products help transform ordinary ingredients into extraordinary culinary delights.
Dessert Mixes: R.L. Schreiber even has a lineup of dessert mixes that allow you to indulge in sweet creations. From creamy cheesecake mix to rich chocolate mousse and velvety caramel sauce, their dessert mixes make it convenient to create delectable treats that will satisfy any sweet tooth.
Custom Blending and Private Label: In addition to its extensive product line, R.L. Schreiber also specializes in custom blending, catering to the unique flavor requirements of their customers. They work closely with culinary professionals to develop bespoke spice blends, bases, and other products. Furthermore, they offer private label services, allowing businesses to create their brand of culinary products with R.L. Schreiber's expertise.
Each product from R.L. Schreiber is crafted with utmost care and precision, using the finest ingredients and adhering to strict quality standards. Whether you're a professional chef, a restaurant owner, or a cooking enthusiast, their diverse range of products is designed to inspire creativity, elevate flavors, and bring your culinary vision to life. With R.L. Schreiber, you can be confident that you're working with a trusted partner dedicated to enhancing the art of cooking.
What states does R.L. Schreiber offer its products?
R.L. Schreiber takes pride in its widespread distribution network, ensuring that their exceptional culinary products are available to customers across the United States. Whether you're a prospective buyer interested in purchasing R.L. Schreiber products or a culinary professional seeking their offerings, here are the states where R.L. Schreiber's products are readily accessible:
Northeast Region: Connecticut, Delaware, Maine, Maryland, Massachusetts, New Hampshire, New Jersey, New York, Pennsylvania, Rhode Island, Vermont, Virginia, and West Virginia.
Southeast Region: Alabama, Florida, Georgia, Kentucky, Mississippi, North Carolina, South Carolina, and Tennessee.
Midwest Region: Illinois, Indiana, Iowa, Kansas, Michigan, Minnesota, Missouri, Nebraska, North Dakota, Ohio, South Dakota, and Wisconsin.
Southwest Region: Arkansas, Louisiana, New Mexico, Oklahoma, and Texas.
West Region: Alaska, Arizona, California, Colorado, Hawaii, Idaho, Montana, Nevada, Oregon, Utah, Washington, and Wyoming.
No matter where you're located within these states, R.L. Schreiber ensures efficient product availability and delivery through their robust distribution channels. Their dedication to customer satisfaction means you can count on having access to their premium spices, bases, sauces, and other culinary delights.
If you're considering buying R.L. Schreiber products for your culinary business or as a passionate home cook, rest assured that their wide geographic coverage allows you to bring the flavors of R.L. Schreiber to your kitchen, ensuring memorable dining experiences for your customers or loved ones.
So, whether you're in the bustling city streets of New York or the serene landscapes of Montana, R.L. Schreiber's delectable range of culinary products is just a step away, ready to ignite your taste buds and elevate your dishes to new heights of flavor.
In conclusion, buying an R.L. Schreiber route for sale can be an exciting and rewarding opportunity for those interested in the culinary world and entrepreneurial ventures. With their rich history, exceptional product range, and unwavering commitment to quality, R.L. Schreiber offers a path to success that is both flavorful and fulfilling.
So, if you're ready to add excitement to your life, why not consider buying a route with R.L. Schreiber? Take the leap, embrace the flavors, and embark on a journey that will tantalize taste buds and leave a lasting impression on the culinary landscape. The spice of life awaits you!
Remember, it's not just about buying a route; it's about embracing a passion for flavors, building customer relationships, and making a mark in the culinary world. With R.L. Schreiber as your partner, you'll have the opportunity to turn your love for spices into a thriving business that brings joy to countless meals.
So, grab your apron, sprinkle some creativity, and get ready to spice up your entrepreneurial journey with R.L. Schreiber. The possibilities are as endless as the flavors that await you. Bon appétit and happy route buying!
Disclaimer: The information provided in this article is for general informational purposes only and should not be considered legal advice. The laws and regulations regarding business licenses may vary from state to state and are subject to change. It is essential to contact your local state office to determine which licenses are required for any specific businesses. Additionally, please note that this article contains affiliate links and we may earn a commission from our affiliate partners or Amazon links. If you are considering starting a business, it is recommended that you seek the advice of a qualified lawyer, business broker, or professional in your area. The information provided in this article is not a substitute for professional advice and should not be relied upon as such. We want to make it clear that BizRoutes is not sponsored by or affiliated with R.L. Schreiber or any other companies mentioned in our articles. Our content is completely independent and based solely on our research and opinions.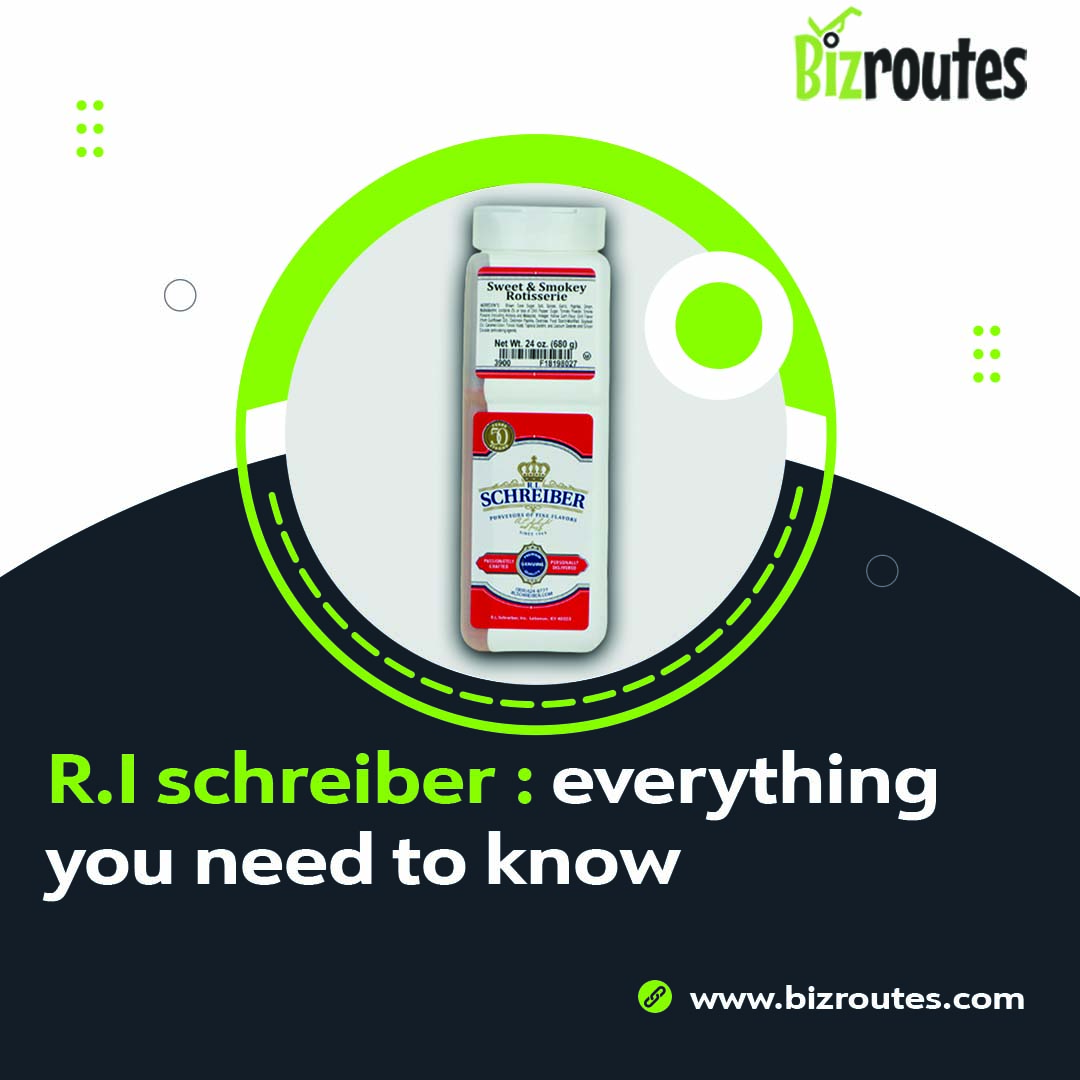 Do you have a small business that you want to sell? No credit card is required to register for a free account and advertise your business for sale.
Facts & Questions
What is a season distribution business?
A season distribution business involves curating and delivering seasonal products and experiences to customers. It offers opportunities to tap into consistent seasonal demand, showcase creativity, and engage with customers on an emotional level. With diverse revenue streams and flexibility in operations, it can be a rewarding venture for aspiring entrepreneurs.
What is a authorized distributor?
An authorized distributor is a company or individual authorized by a manufacturer or supplier to distribute their products. They have an official agreement in place that grants them the rights to sell and represent the brand's products in a specific region or market
What is a distribution channel network?
A distribution channel network refers to the system of intermediaries, such as wholesalers, retailers, and agents, involved in getting a product from the manufacturer to the end consumer. It represents the path or route through which goods or services flow, connecting producers with customers efficiently and effectively.
What are routes for sale?
Routes for sale are like treasure maps leading you to exciting entrepreneurial opportunities! It's like finding a hidden path filled with potential and profit. These routes are established distribution routes or territories that come with existing customer bases and exclusive rights to sell products in specific areas. Imagine yourself as a modern-day explorer, navigating through neighborhoods and delivering goods to eager customers. With routes for sale, you can embark on a scenic adventure where each stop becomes a chance to build relationships, make sales, and experience the thrill of being your own boss. So, if you're ready to embark on a journey that combines freedom and financial success, follow the route for sale and unlock the doors to your own business expedition!