Interested in starting or buying a school bus business
Do you like spending time with the kids and enjoy listening to their adorable conversations?.
If yes, then owning a school bus route might be something to consider. School buses transport more than 25.0 million students each year, according to the most recent data provided by the American School Bus Council. In 2018, 44,381 school buses were sold in North America (compared to 31,194 in 2010).
---
All the info you need to know about the school bus business for sale:
What trucks are used for these routes? Yellow school bus
Who are the clients? Schools, daycares, private events, recreational planners, churches, mosques, libraries, and camps.
What is the nature of work required? Picking and dropping off kids, students, and adults.
Who pays the company for work performed? School bus businesses usually are compensated by the organization that hired them. It can be the city of education, private event holders, to private schools.
How do I charge a client? All school bus company prices range, when buying a school bus route the prior owner will break down the contacts of payment agreements of how they charge. Typically a school bus charges per hour with a minimum amount of hours required.
Can I expand after buying a route? Once purchasing a school bus route, it Skys the limit but also can depend on your ratings, safe and friendly environment, and great dedicated safe drivers school buses get a lot more contracts just from referrals. with more contracts come more buses to expand.
---
HOME-BASED OR OFFICE? Answering calls, dispatch calls, GPS tracking of buses, handling lots of paperwork. Driver skill required - Requires a CDL license with endorsements, safety classes, drug test, pass a physical background check are just some stuff required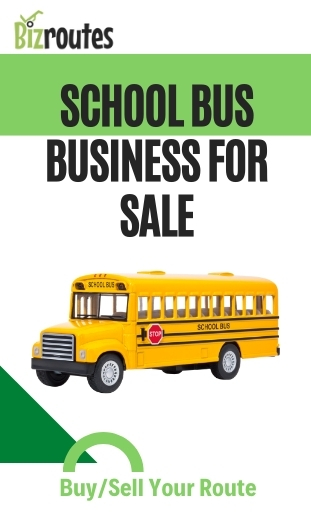 Become business smart!