What are Seasonal businesses and how to start one?
Most people will pass up on a seasonal business for sale, I might too…but I started looking more and more into these types of businesses and seeing that they are becoming more and more demanding , but why? They only consist of a season. What will I do with the remainder of the year! And that's when it hit me, seasonal businesses can generate a substantial amount of income in those months or even a month only. Take for example New York city. Have you heard of Halloween spirits? This company has stores everywhere including in other states they are up for Halloween and then close the remaining of the year and let me tell I believe they generate more in those months than some businesses can generate a year. So how many other businesses can someone start in these seasons? The answer is a lot


Who should buy or start a seasonal business?
Buying or starting seasonal businesses is definitely a great investment, but it's not for everyone, you will need to be passionate about the season, if it's christmas you will need that christmas spirit to deal with customers, don't expect customers to buy from you if it's all business. So who should invest in a seasonal business? If you are one of the 3 below then you might be good for it!
1.Recently Retired: if you just put in your papers and you are not ready to relax and enjoy your retirement then maybe buying or starting a seasonal business may be perfect for you
My Reason why : It will still give you time to enjoy your retirement once the season is over and you will make some money doing something both you and your customers will enjoy!
2.Micro managing an existing business: If you are a owner of a business already and that business is fully setup where all you do is manage if from home or the office then you may want to get in this business.
My reason why : Season businesses can be hectic because there is so much to do in so little time but if you already have a business that's generating income with you there then buying seasonal businesses can generate you extra income, without the hassle of running a full year operation.
3. Stay at home moms: when it comes to holidays, females are more organized and actually take on more work than the men, when it comes to making the perfect holiday god bless our woman they truly make the perfect season.Being a stay at home mom usually comes with advantages and disadvantages buts another article, one advantage is to start a business, a seasonal business!
My reason why: bring your ideas and designs to the world, or friends, family and neighbors will also do. Time you have at home can become a seasonal business where you can pitch items, make calls and send emails. Sooner or later you have a small home based business that can grow into something bigger.


What are some types of seasonal business?
A seasonal business can be started as a hobby, you had an idea you went for it and it worked, it's a niche but can be a cash cow if you do it the right way. How to pick the right seasonal business? Here are 5 of my favorite seasonal businesses to start or buy!

1.Pool cleaning routes
Do individuals swim outdoors in the winter? Probably not! This is why it's number one pick, pool cleaning is great summer time business. Getting a handful of these customers can earn you a decent amount over the summer!
Season: spring into summer
Job required: cleaning once a week or twice a month
Average charge : 150$ per cleaning depending on size and time

2.christmas decorations installation
Tis the season to make …. Money ! Did you know the average family spends anywhere from $1000 to $2000 just on christmas? Decorating someone's home or business is more demanding now than ever. We are living in a fast paced world and if you offer decorating a home for the Christmas holiday it can be a great money maker. You can rent them the lights or you can just offer the service of installing lights for them.
Season: christmas
Job required: decorating christmas lights around the property
Average charge: depending on property you can charge $200 and up
3.catering business
Catering is an all year round business, i know.. i know but you know and i know without any research conducted catering business sales can spike in season! Whether you are gonna bake apples pies or prepare a whole turkey meal advertising your food to friends and family you're likely to get some business. Everyone can use a hand when it comes to helping with food, especially good food!
Season: year round
Job required: food preparing
Average charge: prices vary

4.landscaping business
Technically landscaping isn't just done when the weather is nice only,people still want their lawn looking nice yearly, but landscaping sales boost when the weather is nicer, they want the flowers blooming, grass trimmed and branches removed this is a great start up and side hustles for all.
Season: fall, spring and summer
Job required: landscaping maintenance
Average charge: prices can be set or changed by the hour typically $75 a hour and up.

5.photographer
When it comes to seasons we love photographs for memories, but not your regular picture from your iphone. Photographers are specialized in taking stunning images and every detail matters to them to get you the perfect family holiday photo, from the settings to the lights. If you have a talent in photography you should definitely offer your services for the holidays

Seasons: year roud business
Job required: Eye cathing photography
Average charge: depending on your experience you can charge $100 to $275 or by the hour

Conclusion : so we went why you may want too reconsider looking into buying seasonal businesses, even tho some might only last a season but the money you may generate will definitely last a little longer. For example if you were able to install decortaions just for 25 homes in a month at 250$ a customer thats over six thousand that you made without having to leave your main hustle!
If you were to start a seasonal business which one would you do ?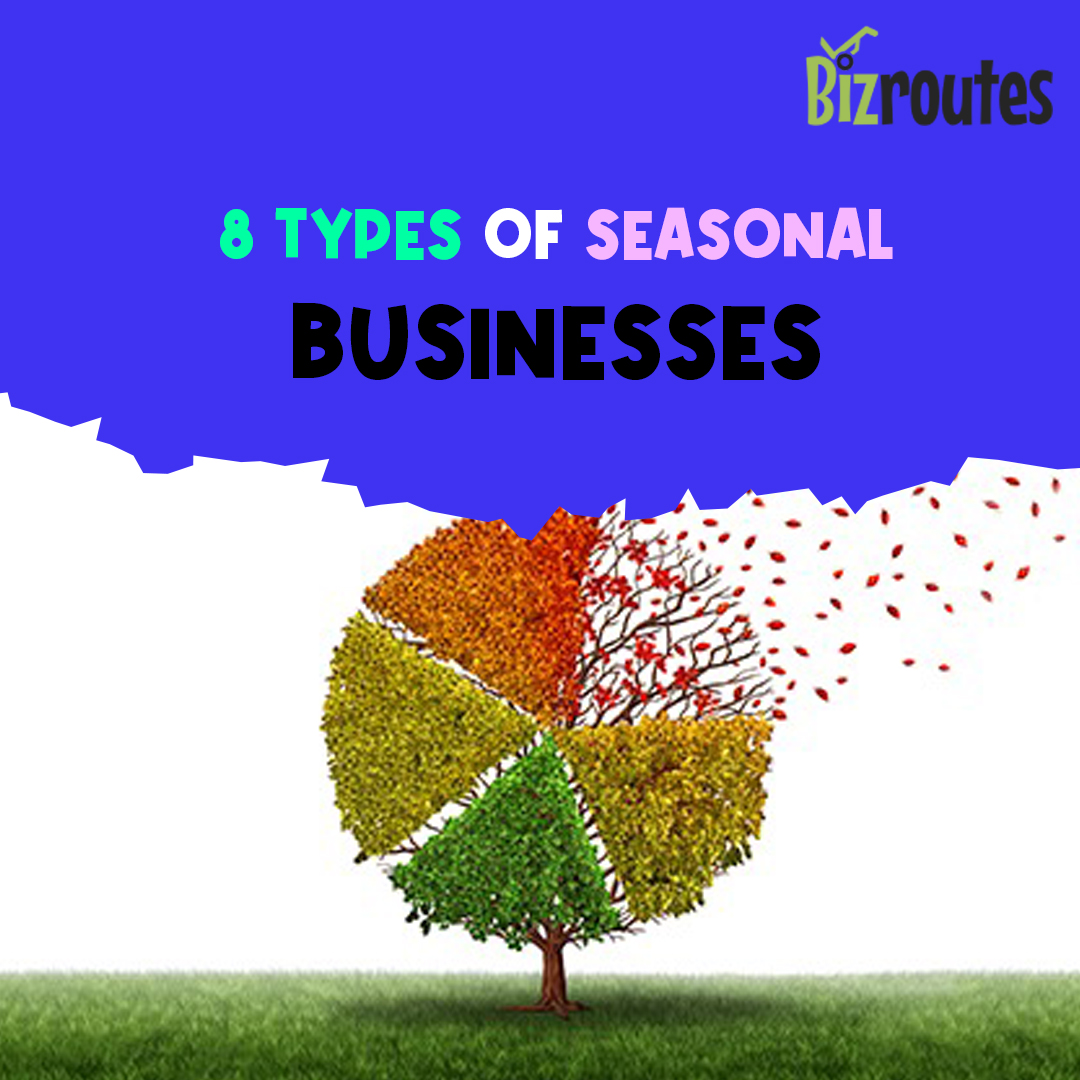 Become business smart!