Buying a service business for sale

Acquiring a service business for sale can have its doubts, I mean can you trust the existing owner? But if you do your research and know what you are actually buying then yes it's safe to say buying a service business may actually be a good investment, let's go over some facts and questions that may come across your mind when considering taking over a business.

What is a service-based business?

A serviced-based business is a person or organization that provides a professional service, this can be anything from handyman jobs to landscaping.
Your experience is typically the business, if you are good at mounting TVs then that can be your business, people looking for your service will google tv mounter near me, and boom you will appear.

How to value a service based business?
When buying a service based business, there's a lot to look for, you can't just take the person's word or even his financials… No, that's not enough to determine where or not you should buy it.
Unlike other businesses with a service business you need to be a little more careful, take for example I am in the market to purchase a vending machine business for sale and you are looking to buy a service based business now let's compare these 2 what I will look for vs what you will for after you reviewed the financials…

-Vending machine business
If i was in the market to purchase a vending machine route, after reviewing the financials I will want to ask these below to secure my investment.
1.A number of vending machines/ accounts?
2.How much does each machine make?
3.Are they owned or leased?
4.How long are the account contracts for?

-Service based business
Now if you were in the market to buy a serviced based business, your customers may be contracted and also may not be, so after going numbers you should ask for the following.
1.What is your website address?
Once getting you should go over reviews. Are the reviews mentioning a name or the business? If 75% of reviews are referring to the owner then it may not be a good idea but if customers are referring to the business then that's great like
Example 1. Qassem was great I can always count on him
Example 2. Tri-State plumbing was great. They came as soon as we called and got the job done!
2. Checking reviews and positions on advertising sites
Is the business listed on sites like Angie's list, handy, or home advisor, and what are the approval rates, business with great reviews and higher rankings is a plus this will pass over to you when you take over the business If the business doesn't have these in place that will be a sign to stay away
3. Business number included
If you are going to buy a serviced based business it's crucial the business has a company phone that can do anything like grasshopper or ring central, the good thing about cloud phones is they track call history here are some questions to ask.
Example 1. How long have you had this business line?
Example 2. Can I see the dashboard to review the history of calls?
Example 3. Do you have customers calling your direct number?

Examples of serviced based businesses
Now there are plenty of different types of serviced based businesses, not all conduct the same nature of business here are 10 types of businesses some can be in agreement and others are call base.


5 serviced based businesses to buy with customer agreements
1.landscaping business
When buying a landscaping business you can take over a business's existing customers
2.window cleaning business
A window cleaner does their daily or weekly routine of cleaning windows for businesses.
3.pest control business
Taking over a pest control business is pretty much both you can have one-time calls and monthly service contracts.
4.pool route cleaning business
People love their pools cleaned and this requires a weekly or bi-weekly service
5.​knife sharpening business
Restaurants all over the world like to keep their knives sharpened, some prefer just a bi-weekly service, others prefer when the knives can't cut anymore.

5 serviced businesses that are called based

1.plumbing business
Majority of the time you have your normal customers and other times you get new customers online or referrals especially when the customers have a clog or plumbing issue.
2.electrician
Same as a plumber you can have both types of customers, you can also have a lot of business customers.
3.tree cutting business
Tree cutting is usually a one-time call and the rest can be referrals or if previous customers have other jobs for you, the business requires you to either remove a large tree or stump.
4.drain cleaning business
This business is also a call-based business and also can be an agreement-based business if you are dealing with restaurants, restaurants pipes build up with grease and may need them jetted every 3-4 months.
5.spray foam insulation business
This business is built on good, fast, and quality service. It consists of spray foaming inner walls of homes and alot of other stuff but aloof it has to do with construction.

conclusion :
Now that you read, do you still have any doubts on buying a serviced based business? If not, what business would you want to buy!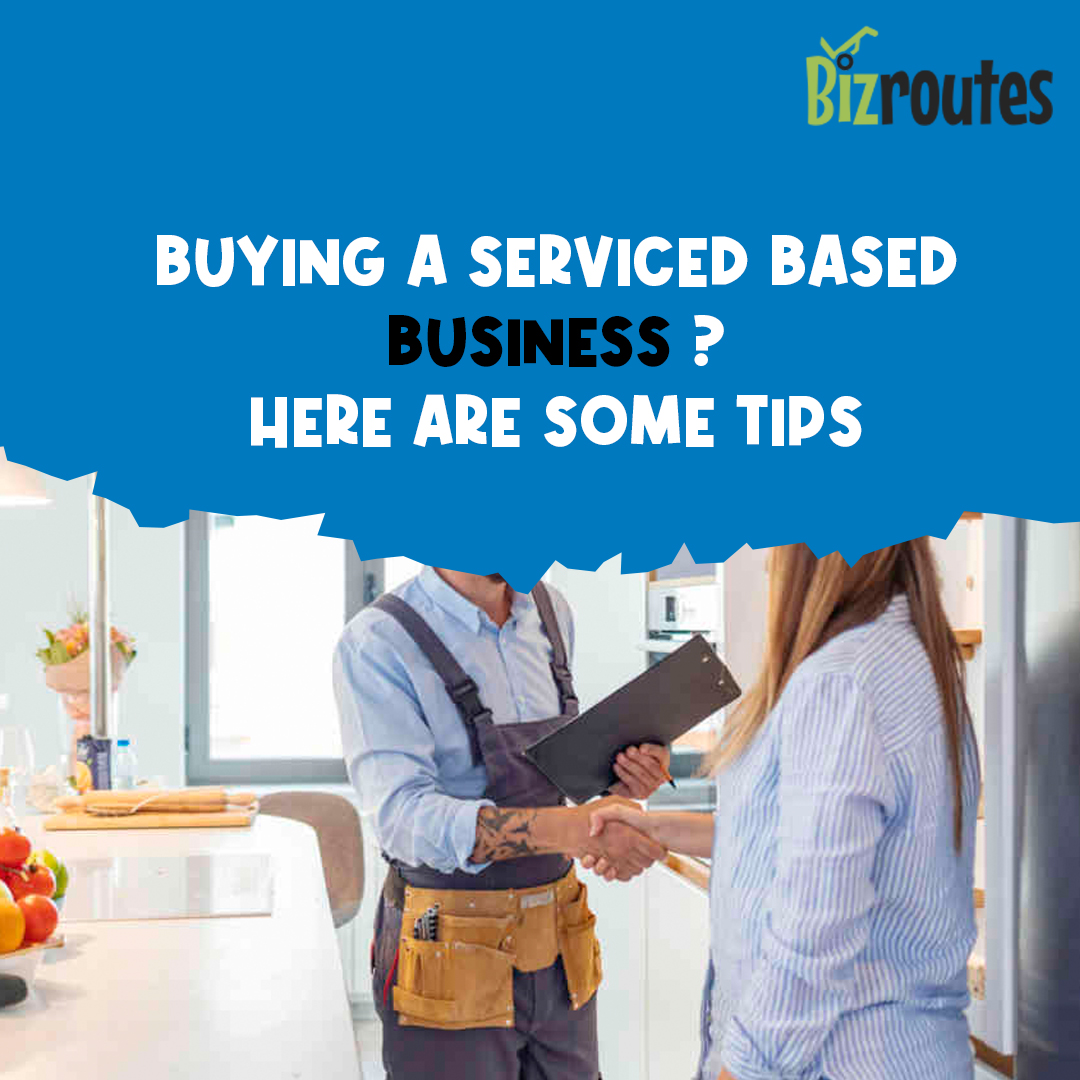 Become business smart!