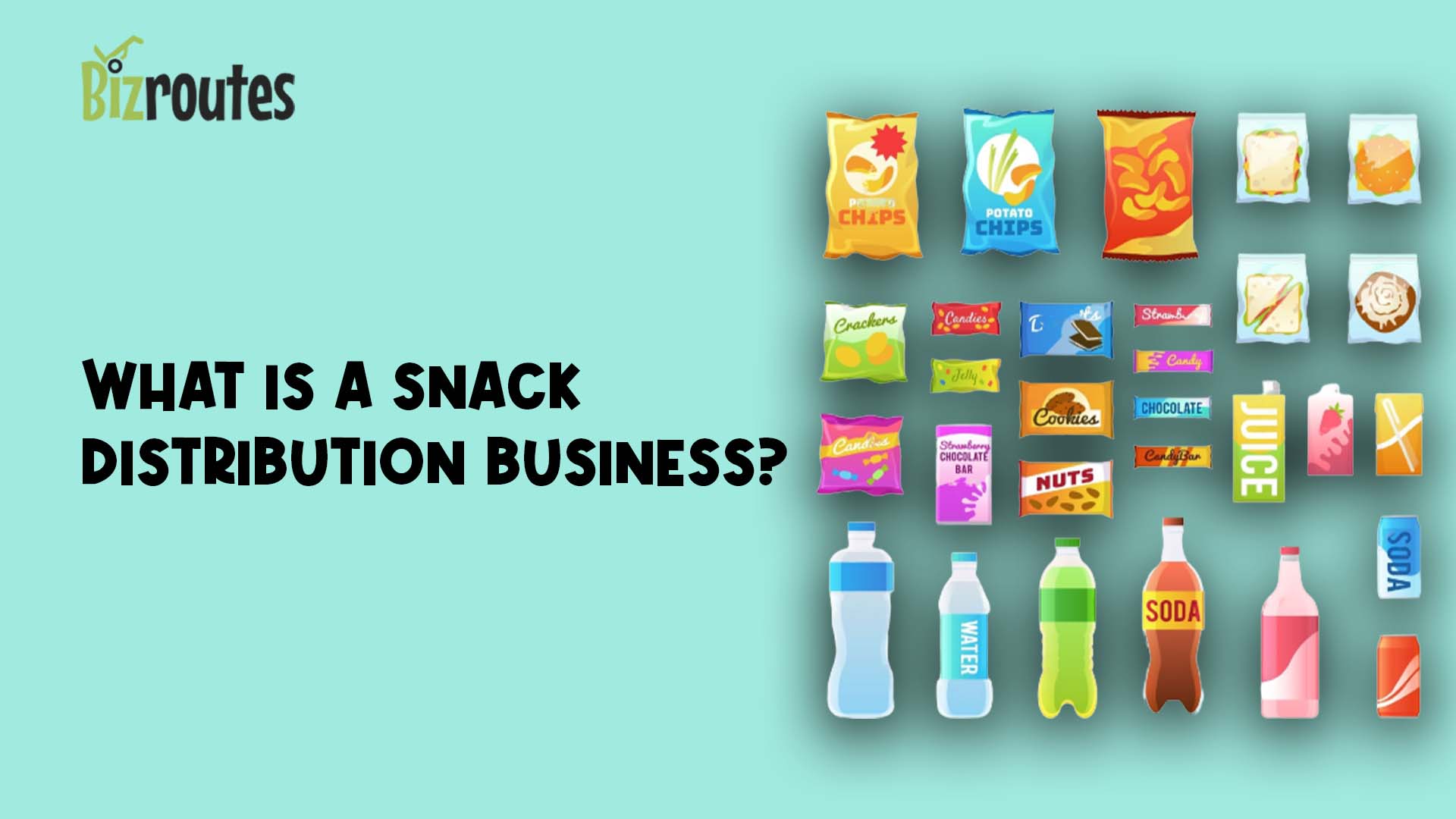 Become business smart!
How to Make Money Snack route:
Introduction: What is a snack distribution route?
A snack distributor is a company that delivers snacks to retailers. Some distributors may also provide snacks to convenience stores, vending machines, and restaurants.
The snack distribution industry is very competitive but the market is expected to grow. The industry has been growing at an annual rate of 3% over the last few years and it is expected to continue growing at a similar rate in the future.
Owning or buying an established snack route for sale comes with many benefits like working only 4 days a week, and how the labor included is light you carry small boxes with no heavy lifting or dragging stuff, and your box truck comes to set up with shelving where you can stock up your inventory and the best part is your customers pay C.O.D. and don't forget you'll never get hungry at the job…with that being said let us dive in to learn more about snack distribution!
---
What exactly do snack distributors sell?
Snack routes have an important role in the food industry. They are responsible for the distribution of snacks and other food items to convenience stores, grocery stores, and other retail outlets.
If you ever walked into a supermarket, or grocery store, because you were craving a snack chances are each setup you observed, was done by a distributor, some snack distributors may have snacks set up in a shelf's while other snack distributors may have them stocked in a rack, so when deciding which snack's you want to distribute you can always first study the businesses see what more business have and want to help you make a smarter business decision.
But to make it simple you can sell snacks like over-the-counter candies, loose cakes and pastries, and even sealed-up candy.
---
Is distribution businesses dying?
As much as you may think that distribution is not as important as it once was, you can give it up! retailers still rely heavily on distributors, Today, more than ever, retailers need distribution, and here is one of the main reason's why… the number of items each business has stocked in one location is by the thousands, majority of businesses so many products that they have no choice but to use distributors to help manage their inventory, take for example Pepsi products if you count how many brands alone they have such as Diet Pepsi, Cherry Pepsi, mountain dew, and the list keeps going, and snacks don't get me started, snickers, Kit Kat, mars, M&M'S, 15 types of tic tac…So ask your self do you think a retailer wants to go to different wholesalers every day and pick out these items one at a time? who will run the business in that case? So yes distribution is here to stay no matter how big e-commerce gets, some businesses just won't manage.
---
Best retailers to grow your snack route business:
When it comes to picking retailers, you will need to do a walk around first and see if you can compete or add any more value to their business, for example, if you see a business that doesn't have a shelf or rack, you can propose that you will bring one in exchange for the business, or you can have your existing customers get you more customers from there friends and family…Like referrals, this will grow your snack route business.
5 Best businesses to sell distribute snacks
Gas stations with a store:
Gas stations have a lot of traffic customers are in and out and the store owners want them in and out as well so others can pump, that is why you see a lot of snacks in gas stations and hardly any food, so imagine every customer walking in paying for gas and buying a snack.
____________
Grocery stores:
As we all know grocery stores are our go-to for a late-night craving, midday snack, or anything in between, distributing snacks to grocery stores should baton the top of your list.
____________
Supermarkets:
Getting your snacks into supermarkets is also smart but this depends on where they place them, if they are put in the front by check out you will push a lot of snacks for sure!
____________
Pharmacies:
You probably never thought about pharmacies, but just like grocery stores pharmacies are also a part of our daily, weekly lives, We visit pharmacies for prescriptions or some over-the-counter meds, trying to get some business here is very lucrative, but trying to find some privately owned pharmacies rather than big brands.
____________
News stands:
If you ever worked in a city or populated area you probably happened to come across a new stand, there small but some are very busy, working a deal with them to distribute snacks can open doors for many more new stands, the reason why is newsstand owners usually can't find parking to load products and when they so they may get fined for a traffic violation, another reason is most newsstand owners travel by train, so if you offer them good prices they will likely take your products in.
---
Conclusion:
After reading this article you should have a better understanding of what it means to be a snack distributor and have some ideas about which type of business model would work best for you, as I discussed above you can find many snack routes for sale or start one, but keep in mind it is a competitive space so buying one that is established may just be a better investment.
_______________________________________________________
To the best of our knowledge, the information provided on this website is not intended to be taken as professional financial advice. Consult a business broker, or professional financial or tax expert if you require this advice.
Sort by yearly earning
Select services type
No Listings Found
Make sure to register below so you will never miss an opportunity