Side hustles anyone? Starting or buying a snow plowing business for sale

Looking to add a lucrative side hustle to your repertoire? Consider the snow plowing business! Whether you're looking to start from scratch or seize an exciting opportunity by purchasing an existing snow plowing business for sale, this industry can be a rewarding venture. With the demand for reliable snow removal services during the winter season, you'll have the chance to turn snow-covered driveways and parking lots into cleared pathways while generating additional income. Get ready to embrace the winter wonderland and embark on a snow plowing adventure that can bring you both financial rewards and the satisfaction of helping others navigate through the snowy challenges of winter.
Q1: What is a snow plowing business for sale?
---
The wintry, snowy weather can be a beautiful sight when looking out one's window. But once reality sets in, that image soon turns into a dreadful task for most especially when it's their responsibility to clean it up. This is the reason some may decide on purchasing a snow plowing business for sale. Since most businesses and property owners don't have the proper equipment or maybe even the stamina to shovel their snow, they'll hire a snow plowing company to do it for them instead. Snow plowing is a growing industry, so it's no surprise that many niche business owners (junk removal, landscaping, mulching, etc) are also adding this as a seasonal business service to make some extra profits during the winter season.
Q2: How much does a snow removal company make?
---
The amount that snow plowing companies make can vary widely depending on a number of factors such as the size of the company, the areas they serve, and the amount of snowfall in a given winter. Some small, local snow plowing companies may only make a few thousand dollars per year, while larger, more established companies with a wider service area and a larger fleet of plows can make significantly more.
One of the biggest factors that affect a snow plowing company's revenue is the amount of snowfall in a given winter. In areas with heavy snowfall, plowing companies can make a significant amount of money by plowing driveways, parking lots, and roads on a regular basis. However, in areas with less snowfall, plowing companies may not make as much money, as they will not have as many plowing jobs to do.
Another factor that can affect a snow plowing company's revenue is the type of contracts they have. Some companies may have contracts with municipalities or other government entities, which can provide a steady source of income throughout the winter. Other companies may rely more on private contracts with individual homeowners or businesses, which can be more unpredictable and subject to fluctuations in the weather.
Overall, the amount that a snow plowing company can make can vary widely, depending on a number of factors. Some companies may make a few thousand dollars per year, while others can make much more. The most successful companies are those that have a strong reputation for providing reliable, high-quality service and have a steady source of contracts to provide a steady stream of revenue throughout the winter.
Q3: What is the work required in the snow plowing business?
---
Snow plowing business is called upon to remove or clear snow or ice from walkways, driveways, or parking lots from commercial, residential, or personal properties. They have the proper snow plowing equipment needed to work efficiently, make sure safety is a priority, and provide excellent customer service. Exhibiting pride and quality workmanship in their efforts ensures they will attain more customers who will most likely request their services as well.
Q4: What customers need snow plowing?
---
After acquiring a snow plowing business for sale, getting your licenses and insurance documents set, and purchasing a truck and the necessary equipment along with it, you'll just need to advertise your company and start getting those customers!
Your top customers should be individuals or businesses located in the metro areas. Since their properties and/or businesses are close to one another, you would be able to get more tasks done because you are eliminating travel time this way.
All snowstorms are money-making opportunities. As long as you find a person who doesn't want to deal with the struggles and hardship of clearing their property of snow, then you got yourself a prospective client for your business. And remember, "there's no business like snow business"!
Q5: What trucks are best for snow plowing?
---
If buying a snow plowing business for sale is something you are considering, you should know what equipment is required along with this job. Snow plowers usually prefer heavy-duty trucks because they tend to have more weight, durable transmissions, and a wider track. They are also preferred over others because they have more front-weight capability. This allows for a heavy plow to be placed on it.
Here are some of the best trucks for snow plowing:
GMC Sierra 2500

Chevrolet Silverado 2500

Ram 2500

Ford Super Duty F-250
If you are looking to keep your start-up expenses low, then it is recommended to use a truck you either already own or you may want to purchase a used less expensive truck. Please note that if your truck isn't reliable then you might lose out on potential customers if it breaks down on you during a storm. Other options would be to lease a truck or take out a loan to purchase a new truck. This all depends on what your finances are when you start.
Why snow plowing shoud be everyones side hustle?
---
Starting a snow plowing business can be a great way to earn extra income as a side hustle and here are some reasons why:
1. High demand: Snow plowing services are in high demand during the winter months, especially in areas with heavy snowfall. This can provide a steady stream of revenue for the business during the winter season.
2. Low overhead costs: Starting a snow plowing business typically does not require a large initial investment. The main costs include a plow truck or equipment and insurance.
3. Room for growth: As the business grows, you can expand the services offered, such as salting and shoveling, and hire additional employees to manage the workload.
4. Seasonal nature of the business: It is a seasonal business, which allows to have another source of income during the off-season.
5. Ability to work independently: Snow plowing business allows you to be your own boss, which means you have the freedom to manage your own time and schedule.
Here are some industries that should add snow plowing to their services if they haven't already. This business will be a great option for independent contractors trying to generate more revenue in their current businesses.
Landscapers > You can provide snow removal for your current clients, which might result in referral business.
Contractors > It makes sense to purchase or own a snow plow and provide this service given the amount of space a contractor needs for their tools and equipment.
Towing companies > If you spend the entire day driving, having a snow plow attached might potentially increase your income on slow days.
Sewer jetting business > Sewer jetting and unclogging drains for companies and homeowners is a terrific business!, But why not also offer them your snow removal services to get more extra income? You can clear their pipes and get rid of their snow when needed.
Used cooking oil removal businesses > If you are in the used cooking oil removal business and want to add snow removal into your services great! But Pick the restaurants with parking lots out of the many you serve each day since they are more likely to require snow plowing than those on Main Street.
How to start a snow plowing business from scratch?
---
1. Research the market: Start by researching the market in your area to determine the demand for snow plowing services. Look at the average snowfall in your area, as well as the number of businesses and homes that may need your services. This will give you an idea of the potential revenue you can generate.
2. Create a business plan: Once you have a good understanding of the market, create a business plan outlining your goals, target market, and projected revenue. Include information on your startup costs, projected expenses, and marketing strategies.
3. Obtain the necessary equipment: Purchase or lease the equipment you will need, such as plows, trucks, and salt spreaders. Make sure you have the necessary insurance coverage to protect your equipment and your business.
4. Get licensed and insured: Obtain any necessary licenses and permits, and make sure you have the proper insurance coverage to protect your business. This may include liability insurance, workers' compensation insurance, and vehicle insurance.
5. Develop a marketing strategy: Develop a marketing strategy to promote your business to potential customers. This may include creating a website, advertising in local publications, and reaching out to potential clients directly.
6. Hire employees: As your business grows, you may need to hire employees to help with plowing and other tasks. Make sure you have the necessary systems in place to manage payroll and employee benefits.
7. Maintain equipment and vehicles: Regularly maintain and repair your equipment and vehicles to ensure they are in good working condition. This will help to reduce downtime and increase efficiency.
8. Build a strong reputation: Provide high-quality service and build a strong reputation in the community. This will help to generate repeat business and attract new customers.
9. Be prepared for the season: Be prepared for the snow season by having enough salt, sand, and other materials, having a clear plan for emergency situations, and having a clear communication channel with your clients.
10 . Track your progress: Monitor your progress and make adjustments as necessary to ensure your business is successful. Keep track of your expenses and revenue, and use this information to make informed decisions about your business.
Check these out...
Have time to watch some movie? Here are 5 best movies for entrepreneurs
Looking for a cash only business?... here are 10!
Pet food delivery business for sale
Auto parts delivery business for sale
Toy vending machine business for sale
---
---
Disclaimer: The information provided in this article is for general informational purposes only and should not be considered legal advice. The laws and regulations regarding business licenses may vary from state to state and are subject to change. It is important to contact your local state office to determine which licenses are required for any specific businesses. Additionally, please note that this article contains affiliate links and we may earn a commission from our affiliate partners or Amazon links. If you are considering starting a business, it is recommended that you seek the advice of a qualified lawyer, business broker, or professional in your area. The information provided in this article is not a substitute for professional advice and should not be relied upon as such.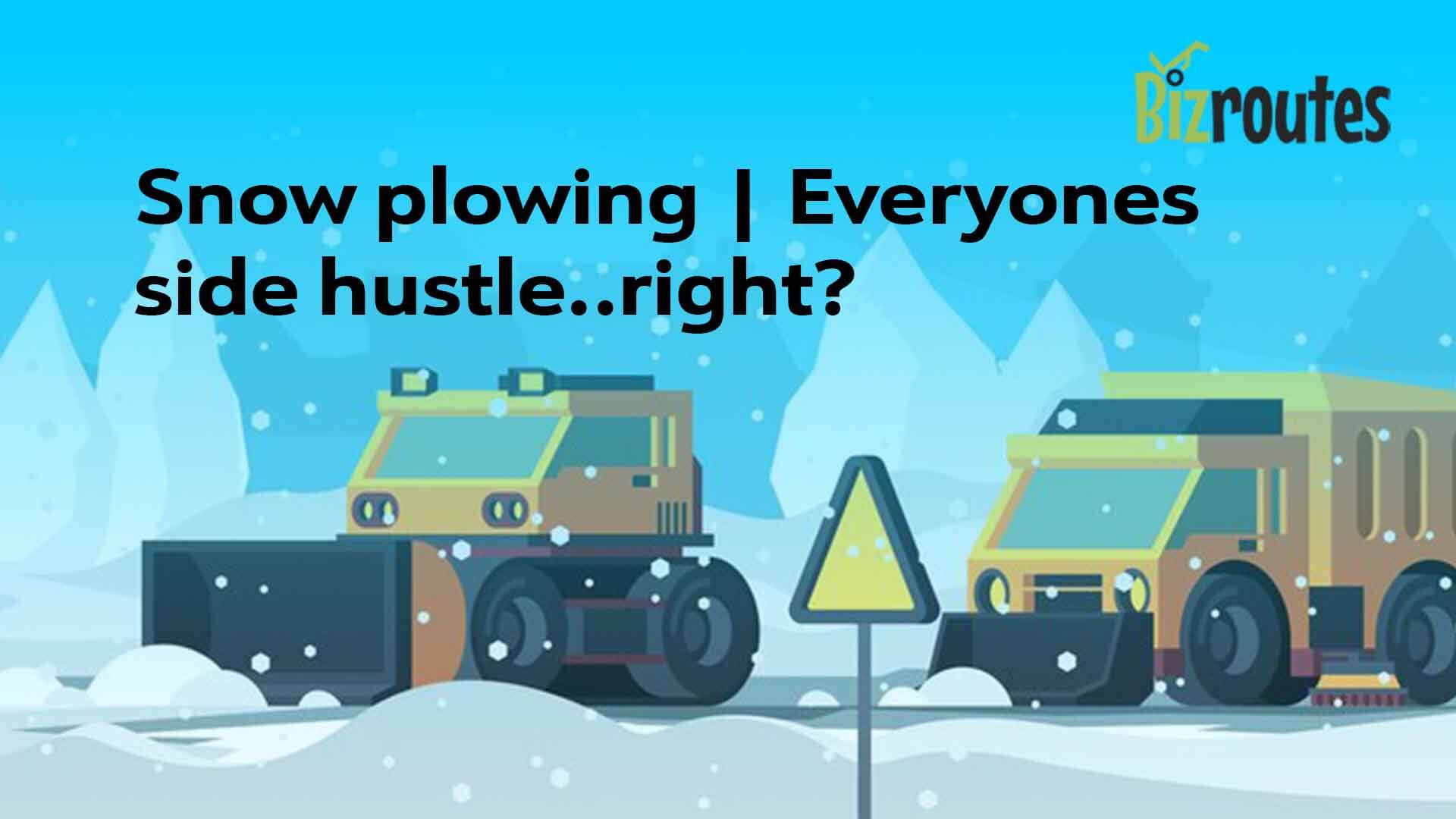 We highly recommend you register as a buyer, by doing so you'll get notified as soon as a snow plowing business is up for sale and other listings become available for sale in your area.
Check these out...