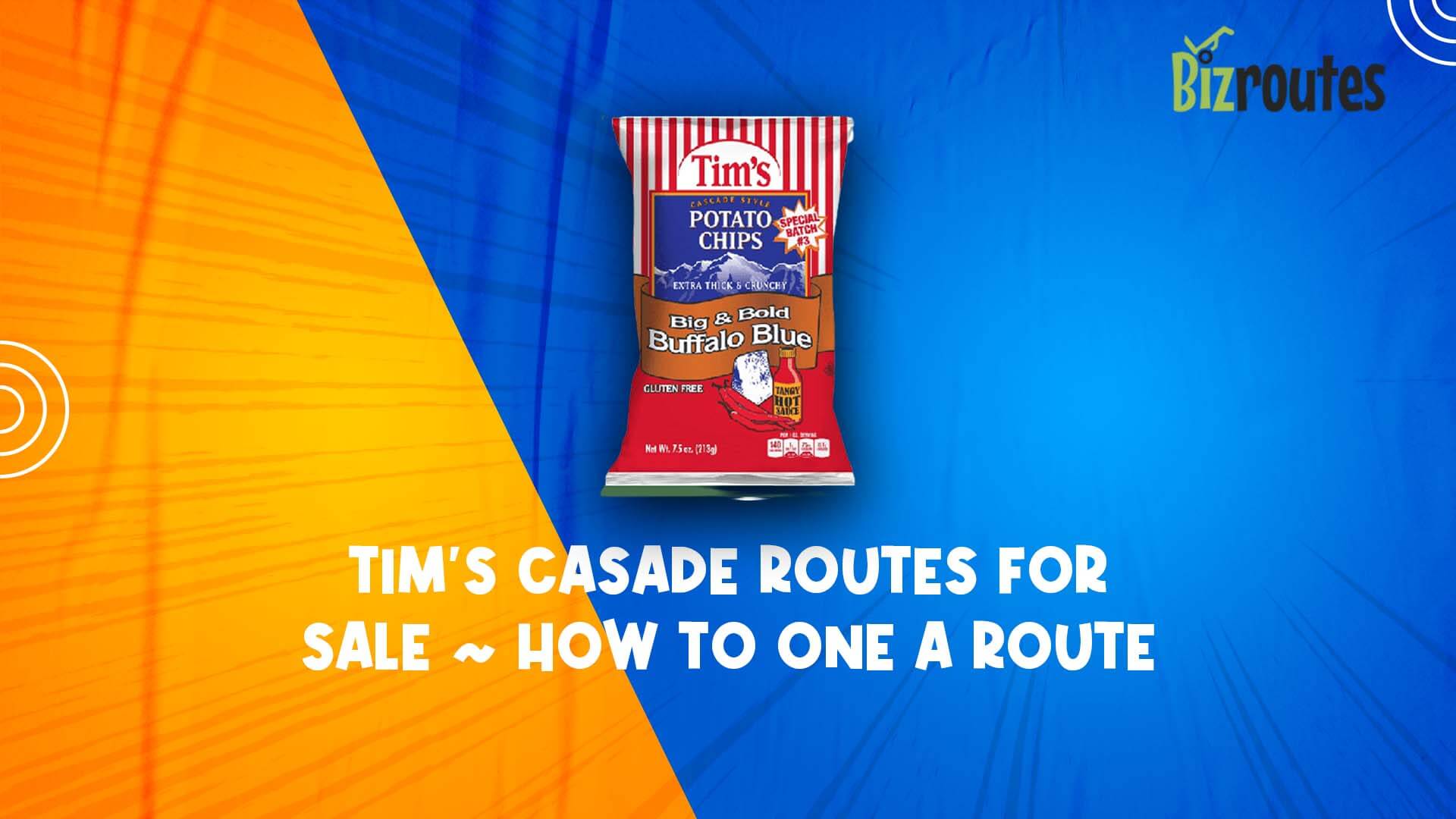 Become business smart!
What are Tim's Cascade Routes for sale?
If you are in the market to buy a potato chips route for sale then Tim's Cascade Routes for sale is a major snack distributor with established territories purchased through independent distributors and contracted through Tim's Cascade Snacks.
---
1. What products do Tim's Cascade Routes sell?
Tim's Cascade Brands include Tim's Cascade & Hawaiian Brand Chips & Rings, El Restaurante Tortilla Chips, and Erin's Popcorn. They also have a distribution agreement for partner brands like Snyder's Pretzels, Juanita's Tortilla Chips, Angie's BoomChickaPop!, Lance Crackers, and SkinnyPop.
2. Where are Tim's Cascade Snacks sold?
Tim's Cascade Chips are mostly sold in the Pacific Northwestern states, but they are also marketed in other places in the United States.
3. How much does a Tim's Cascade Route owner make?
Tim's Cascade is now under the UTZ family you can sell this product with ether products of UTZ chips.
The average UTZ route owner can make $700 to $1500 a week working 4- 5 days a week, this all depends on how many customers come with Tim's cascade route for sale
4. Who should consider buying a Tim's Cascade sales route?
Tim's Cascade route is a great growth opportunity to be in business for yourself but not necessarily by yourself. A person looking for a very consistent business model would be interested in working this route. The same set schedule and workload you have this week is the same one you continue having every week.
5. What type of truck comes with Tim's Cascade routes?
Tim's Cascade Sales routes require box trucks or trailers that can be included with the seller listing price or sold separately for an additional price.
6. How many days are required?
Tim's Cascade Route distributors tend to work five days a week with weekends off. It's in your best interest to start your workday early to beat the traffic rush and get things done efficiently.
7. Do I need to hire an employee?
Depending on the amount of inventory you need to deliver and the accounts you have established, you may need to consider hiring extra help. If you feel you can manage the workload on your own then it's totally under your discretion.
Conclusion: Benefits of buying Tim's Cascade chips Routes for sale
Tim's Cascade Chips was established in 1986, and eventually was named, "the best potato chip in Seattle". It has been recognized with top taste awards from The American Culinary Institute and Esquire Magazine. Owning Tim's Cascade Route can be an extremely fulfilling profession. You get to choose how large you want to grow the business. Business management tasks are easy to handle and straightforward.
Fact about Tim's cascade : Yahoo Food named Tim's as one of the most beloved snacks in America
---
To the best of our knowledge, the information provided on this website is not intended to be taken as professional financial advice. Consult a professional financial, business broker, or tax expert if you require this advice.
Sort by yearly earning
Select services type
No Listings Found
Make sure to register below so you will never miss an opportunity