Looking for Bimbo Bakeries routes for sale?
Bimbo Bakeries USA is one of the largest food brands in United states. Having a Distributorship Route allows you to be a part of some of the industry's most well-known and creative baking brands.
You've got a crash lesson in routes business if you ever had a paper route as a kid or watched the mailman do his thing. However, the possibilities for a route-based service are almost limitless. Although there are many other sorts of delivery enterprises, bread routes are among the most popular. Bread production in the United States is a $39 billion business that grows marginally every year. Bread makers and large multinational grocery chains are among the more than 8,000 companies across the country, as are mom-and-pop bakeries and delivery routes. You might be shocked to find how many various bread routes are available for sale if you're searching for a Bimbo bakeries route for sale or any other bread route.
Advantages of buying Bimbo bakeries routes for sale
If you're searching for a quick way to make money, buying bimbo bakeries bread routes for sale could be the best option. They're also great for first-time company owners because running a delivery route is extremely simple. A pre-existing contract with top brand names like Pepperidge Farms, Nature's Own, and Sara Lee is frequently included with an established bread route, as well as a delivery van, an existing customer base, and pre-existing contracts with top brand names like Pepperidge Farms, Nature's Own, and Sara Lee.
Naturally, the larger your path becomes, the more money you'll earn. Depending on size and development pace, a well-run bread route might earn $50,000 to $100,000 per year.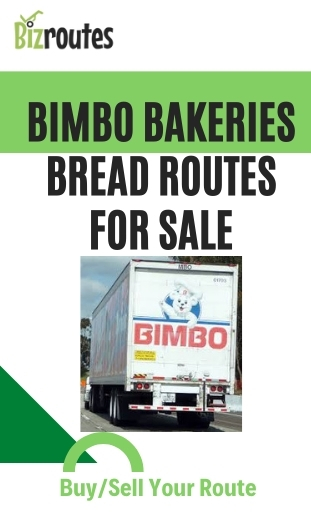 Become business smart!