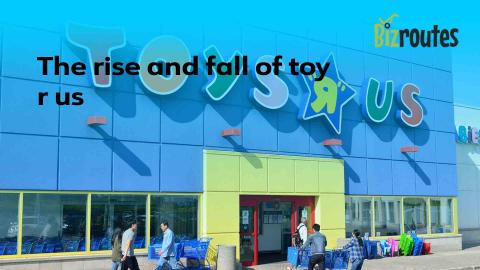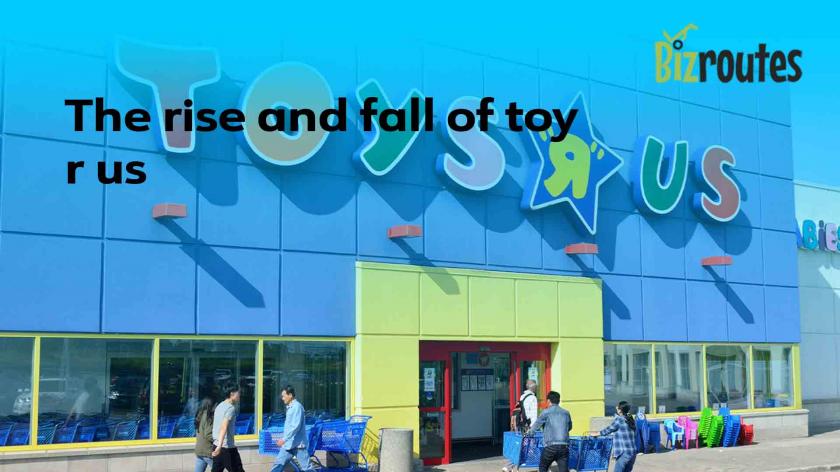 The Rise and Fall of Toys "R" Us: A Look Back
Toys "R" Us, the iconic toy retailer, was founded in 1948 by Charles Lazarus in Washington, D.C. as Children's Supermart. Throughout the years, the company expanded rapidly and by the 1970s, it had become the largest toy store chain in the United States. In 1978, the company was renamed Toys "R" Us and by the 1980s, it had become a household name known for its "big box" stores and Geoffrey the Giraffe mascot.
At its peak, Toys "R" Us operated more than 1,600 stores in various countries and employed around 60,000 people. The company had a strong presence in the toy market, accounting for around 15% of all toy sales in the United States. However, despite its success, the company began to face increasing competition from online retailers such as Amazon, which began to eat into its market share.
The Collapse:
In the late 2000s and early 2010s, Toys "R" Us struggled to keep up with the changing retail landscape. The company's heavy debt load, which was the result of a leveraged buyout by private equity firms in 2005, prevented it from investing in its stores and online operations to compete with Amazon and other e-commerce sites. Additionally, the company was facing increasing pressure from discount retailers such as Wal-Mart and Target, which were able to offer toys at lower prices.
In September 2017, Toys "R" Us filed for Chapter 11 bankruptcy protection, in hopes of restructuring its debt and finding a way to remain competitive. However, despite these efforts, the company was unable to turn things around and in March 2018, it announced that it would be closing all of its remaining stores in the United States and Canada.
Where Are They Now?
After the liquidation of the company, some of the remaining stores have been rebranded as Geoffrey's Toy Box, owned by Tru Kids Brands. Tru Kids Brands, the parent company of Geoffrey, LLC, the entity that owns the intellectual property of Toys R Us, announced in January 2021 that it will open a new Toys R Us store in Texas and open a dozen more stores in shopping centers across the country later in the year.
In addition, some of the company's former employees have started their toy stores, while others have found jobs with other retailers. However, the closure of Toys "R" Us has had a significant impact on the toy industry, with many toy manufacturers and suppliers losing a major source of revenue.
Conclusion:
In conclusion, Toys "R" Us was once a retail giant, known for its iconic stores and beloved mascot, Geoffrey the Giraffe. However, the company struggled to keep up with the changing retail landscape and increasing competition from online retailers and discount stores. Despite its efforts to restructure its debt and remain competitive, it was ultimately unable to do so, and in 2018, it closed all of its remaining stores in the United States and Canada. While the company is attempting to make a comeback with the opening of a new store in Texas, the legacy of Toys "R" Us will always be remembered as one of the most iconic retailers of the 20th century.
Moral of this story: They say don't put all your eggs in one basket…and Toy r us had to learn that the hard way….. Toys 'R' Us handled the early internet era poorly, creating a website that was trash and ultimately giving away its whole online operation to Amazon. … Now most touts are purchases online unless you are going to buy it from a toy vending machine....toy r us will be missed
---
To the best of our knowledge, the information provided on this website is not intended to be taken as professional financial advice. Consult a business broker or a professional financial or tax expert if you require this advice.