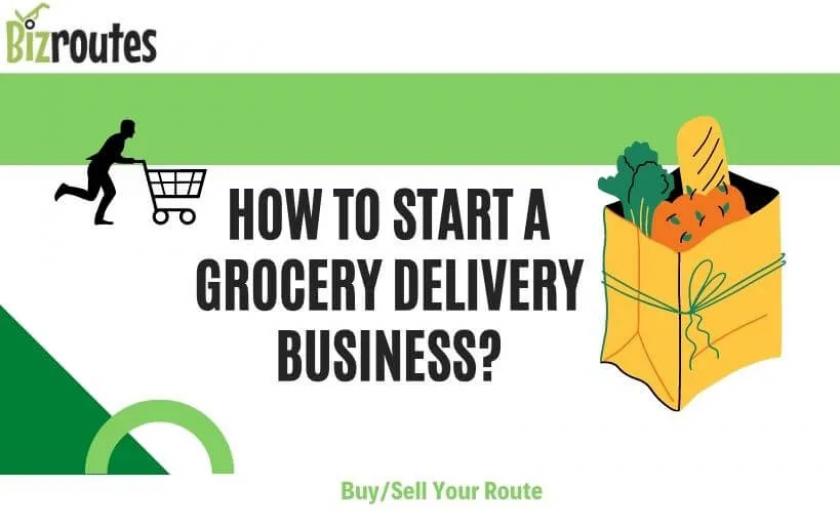 How to start a grocery delivery business
When we discuss grocery delivery, we can head two types of routes, you have your average people who will hire someone to make a run to the supermarket and have you go aisle to aisle with a checklist of what's needed, then you have your supermarket or grocery stores that will always hire a private company to go buy bulk groceries from wholesales like Jetro or restaurant depot or other large chain wholesalers.
So how do you decide which customer base to choose from?
Every business has to make a choice: which types of customers do they want? The key is to find customers that are profitable and enjoyable to work with. You don't want to be turning away customers or dealing with difficult ones, but you also don't want to limit your company's potential either. It takes some thought and planning, but figuring out who you should target is essential for any business. So how do you decide?
There are a few things to consider when making this decision. What kind of products or services do you offer? What is your target market? And what can you realistically afford in terms of time and money? Once you have answers to these questions, it will be easier to start narrowing down the options.
RESIDENTAL GROCERY DELIVERY
Your customer base are the busy working people, elderly people, or people who, you can require personal assistance. One way of reaching out to customers is to hand out business cards to apartment buildings or go door to door houses. But that's old news let's talk about a better solution to grow a real business which is also a more simple way to grow a faster successful business is to go straight to the source.
Get in touch with the supermarket owners in the areas you want to deliver groceries to offer them a solution that will be beneficial not only for them by increasing sales and third customer satisfaction. Customers will call the supermarket for the order or they can fax the order to the store. They get it ready and all you have to do is pick it up and deliver the groceries to the consumer, the supermarket now pays a fee for each delivery
Cons of dealing with residential customers:
1. Parking tickets
Parking is a major issue especially when it comes to commercial, depending on the size of your vehicle you might get lucky to get orders that have a driveway or a parking lot.
2. Helper
You might have to get some help, when it comes to groceries we are talking about ten to 20 bags maybe more. They may require a flight of stairs or maybe an elevator. Bottom line a help might run you a few bucks but will save you time and money from getting tickets,
3. Delayed
You might run into customers that might want to check items before you leave the residence. To check for damaged items or if something was left out, another delay you may face with the amount of bags going in and out of the supermarkets you are bound to forget a bag here or there which is normal stuff happens. We are human, you can also forget the receipt some helpful tips we discovered were to every time a mistake or accident occurs write it down and attach them to one sheet stick that paper somewhere visible where as soon as you hop in the vehicle it is right there and you go over quickly before heading over to the consumer.
Commercial bulk grocery delivery
Many businesses such as grocery stores, mini markets, or even supermarkets often hire independent companies to help out with bringing inventory from wholesalers.
These business owners don't want the burden of buying a box truck insuring it just to use it once or twice a month to buy inventory. So, that is where you will come in.
Store owners will pre-order the inventory from wholesales or at times give you the order of the items needed and you go pick it up buy it and load it up into your truck, deliver it to the location, help to offload it into the business and you take a fee.
It can be a flat fee or a percentage of the total amount. Keep in mind you can add 6% to 15 % onto the purchase receipt as your service fee but beginners start low to get into doors then slowly raise.
A purchase order from wholesale can be anywhere from $1200-$2000 and even higher.
So, let us say that the order you just picked up for the supermarket was $2000 you can add 7% because it is your first client and you want some referrals from them. So you made $140 from one client and the average time you invested is about 3-4 hours give or take. If you can manage 3 orders a day then you have yourself a nice little hustle
Cons of dealing with commercial businesses:
1. Big trucks
Big clients, Big orders mean bigger trucks. When picking up inventory for commercial businesses they are buying by the bulk, cases, and cases so you will need to prepare for that before taking on any clients. You don't wanna have to drive back and forth to wholesalers because your vehicle lacks space. Number one you will lose clients, second, you will waste a whole day just servicing one client.
2. Heavy lifting:
Orders can be anything from five cases of toilet tissue to five cases of heavy sugar. You will have to lift and load this into your box truck. Having a liftgate will come in handy, to sum it up one case alone will be lifted from the shelf onto a dolly, then from the dolly onto the truck then from the truck into business. Multiply that by how many cases an average business will order.
3. Time is key:
Think of an average supermarket five to ten-time the size, that's what business wholesale you will select and buy the items the business owner needs. The good news is once you are established and are regular in the same wholesale you then become better and faster because you know where every item is in stock. So, one patient at first till you get the hang of it just because the first 10 orders were a bit time-consuming doesn't mean it will stay like that.
4. Help/ers:
At first, maybe you can get away with not hiring, one wholesaler usually has parking of course to where you can load up your truck. So, when you are growing your delivery route you will need to hire, you will need to give your back a break, and also you need to speed up orders and knock out two or three customers a day.
Your Grocery Delivery Business must-haves
1. A second number:
You never wanna use your number for business, with virtual phone numbers you can easily add a second line to your phone to separate your personal from your business.
2. Business cards:
To get your name out you will need to make some cards to hand out and do some walk-ins into the areas you will like to target at first you will want to target businesses close to wholesales you think you will work with, having customers next to wholesales is a big plus.
3. Becoming official:
Opening an LLC or corp is not only important when starting a business, but it also protects you in many ways, like your personal assets also another main reason is most wholesale will require you are licensed and insured if you are buying the inventory for the customers under your business name.
4. website:
A website is a great way to acquire more business when it comes to basic marketing or adding to your business cards. It might not be important in the beginning but it is a must-have, you can add it onto the side of your truck where people driving by can go into it and see what services you provide.
-Conclusion
We laid out some of the goods the bad, the easy, and the hard, now it all comes down to you, is a grocery delivery business something you think you can grow establish and sell off one day with a list of customers, set up in routes?