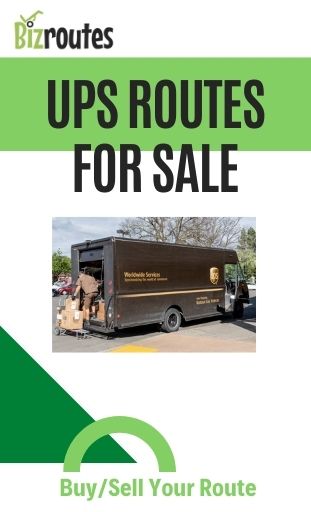 Become business smart!
Similar Articles
We highly recommend you register as a buyer, by doing so you'll get notified as soon as UPS routes for sale and other listings become available for sale in your area.
Check these out...
Looking to buy a UPS route?
---
Here's what you need to know!
Have you ever seen a brown van standing in almost every residential area around the united states? Well, that is the UPS van; one of the most popular delivery services in the united states. Founded in 1907, this 113-year-old company ranks among the FORTUNE 500 companies list. The company employs 480,000 people.
Major competitors in the United States include the United States Postal Service (USPS) and FedEx, along with regional carriers such as OnTrac.
UPS operates over 119,000 delivery vehicles worldwide, ranging from bicycles to tractor-trailer trucks.
Unfortunately, UPS doesn't have routes available for sale. But the good news is, that there are many more delivery companies that sell their routes and are also one of the biggest competitors of UPS. these include Amazon, FedEx, OnTrac, and Box routes.
In conclusion, the above factors were detailed enough to let someone understand that in the coming years, delivery routes are the future!
What kind of business ups?
Ups delivers packages worldwide, if you ever considered starting a business similar to ups, your best bet will be buying a tractor-trailer, you can deliver from state to state, it's never too late to start your own logistic business, ups started over 100 years ago, so they had a head start…another option is to buy a delivery business and grow it bigger.
What routes are similar to ups delivery routes?
If you are looking to buy a courier route, there are plenty of options, from independent logistics routes to big brands, here are some similar businesses…
Amazon flex

Fedex routes

Ontrac routes

DSD routes
These are some of many, and there are always independent logistics companies.
Do ups sell routes?
Wondering if ups sell routes? Unfortunately, Ups does not sell routes, they hire drivers but if you are interested in being a part of the ups brand then I have some good news for you! Ups offers a franchise called the ups store, where you can offer mailboxes, shipping and packaging, and even printing, with over 5000 stores you can get one for yourself.
How much does ups franchise cost?
franchise costs are based on size and location, prices can start from $140k and up to $300K, to find out more click here
How much does an ups store make?
owners can gross anywhere from $250,000 and up depending on location
How can I invest in ups?
Another way to get involved in ups is by buying stock shares, as ups is a publicly traded company you can buy and sell shares.
To the best of our knowledge, the information provided on this website is not intended to be taken as professional financial advice. Consult a professional financial or tax expert if you require this advice.
Sort by yearly earning
Select services type
No Listings Found
Make sure to register below so you will never miss an opportunity