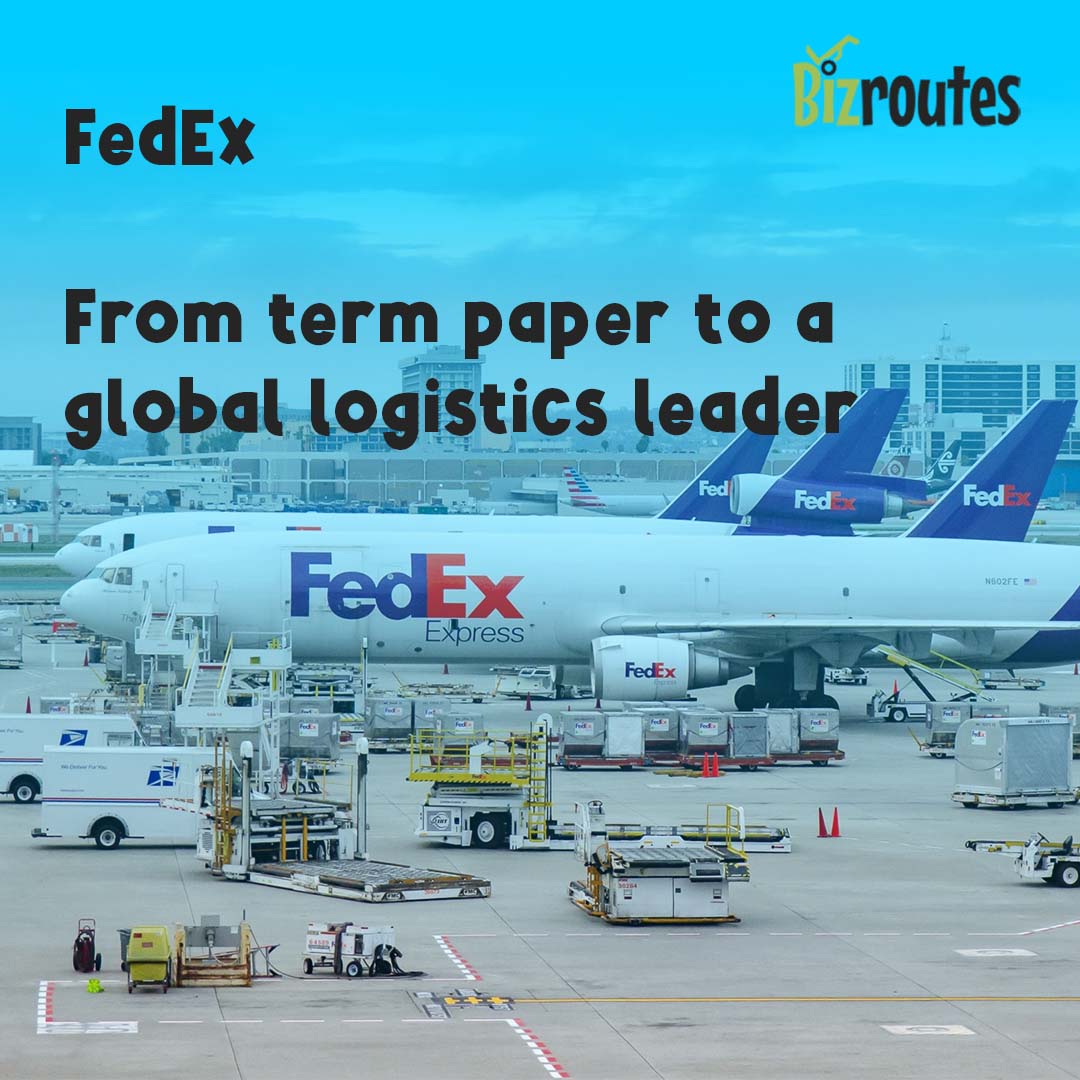 Become business smart!
Similar Articles
We highly recommend you register as a buyer, by doing so you'll get notified as soon as UPS routes for sale and other listings become available for sale in your area.
Check these out...
grocery delivery business for sale
Are FedEx routes still in demand?
---
A brief history of FedEx
FedEx, short for Federal Express, is a multinational courier delivery services company founded in 1971 by Frederick W. Smith. The company started as an ambitious idea to revolutionize the logistics industry and quickly grew into one of the most recognizable and respected companies in the world.
The company was founded when Smith, a college student at the time, wrote a term paper on the need for a reliable overnight delivery service. In it, he argued that such a service would be vital for businesses that needed to move goods and documents quickly and efficiently. After graduation, Smith put his idea into action by starting a small package delivery company in Little Rock, Arkansas.
In the beginning, FedEx faced many challenges. The company was initially underfunded and struggled to gain traction in the highly competitive package delivery industry. In addition, the Federal Aviation Administration (FAA) had strict regulations that made it difficult for small companies like FedEx to operate. Despite these obstacles, Smith and his team were determined to make the company a success.
In 1973, FedEx faced a crisis that threatened to derail the company. The oil crisis of the time caused fuel prices to skyrocket, making it much more expensive to operate the company's fleet of planes. In addition, the company was not yet profitable, and Smith knew that if something didn't change soon, FedEx would not survive.
Smith made the difficult decision to temporarily ground the entire fleet and lay off the majority of the company's employees. This allowed FedEx to focus on its core business of package delivery and cut costs. The move was a turning point for the company, and it began to turn a profit soon after.
Over the next few years, FedEx continued to innovate and grow. In 1975, the company introduced the first barcode scanning system, which greatly improved package tracking. In the 1980s, the company expanded its services to include international package delivery, and it began to grow rapidly.
In the 1990s, FedEx solidified its position as a global leader in the logistics industry. The company acquired several other businesses, including Kinko's and Caliber Logistics, which further expanded its capabilities. In addition, FedEx invested heavily in technology and automation, which allowed it to handle more packages than ever before.
Today, FedEx is one of the largest and most successful companies in the world. It has over 500,000 employees and operates in more than 220 countries and territories. The company's fleet of planes and trucks makes over 15 million deliveries per day, and it has a market capitalization of over $50 billion.
Despite its incredible success, FedEx has never lost sight of its founding principle: to provide reliable and efficient delivery services to businesses around the world. Throughout its history, the company has been willing to take bold risks and make difficult decisions to achieve its goals. It's an inspiration for young entrepreneurs and people who want to make a change in their industry, that with a strong vision, a solid business plan, determination, and the willingness to adapt to change, they can make it big, just like FedEx did.
The story of FedEx is a true testament to the power of perseverance and the importance of innovation. What started as a small package delivery company in the 1970s has grown into one of the most recognized and respected companies in the world. Through its commitment to excellence and its willingness to take risks, FedEx has not only transformed the logistics industry but also served as an inspiration for many young entrepreneurs and business leaders.
What do you need to know about buying a FedEx route for sale?
FedEx routes are always available for sale. It is a great business, if you are looking to own delivery routes, is one of the most popular routes available for sale. Hundreds of millions of packages are delivered to residential addresses every year through FedEx service. With a great surge in e-commerce, many people are looking to buy things online. This factor leads to companies such as FedEx having increased in their popularity.
When buying FedEx routes for sale you will get to decide what type of FedEx service to offer, home delivery or even nationwide delivery, they provide its services in all 50 states of America. The package size and weight are 180 " and 150 lbs. respectively.
FedEx home delivery has certain types too:
Deliveries from Tuesday to Thursday during day hours such as 9 am to 8 pm
deliveries from Tuesday to Thursday during night hours such as 5 pm to 8 pm
delivery time and date selected by the customers between 9 am to 8 pm from Tuesday to Thursday.
The number of employees is normally two; one is the driver and the other is a driver assistant who manages the delivery of products. The requirements for the route buyer include a valid CDL license with a clean driving record. Apart from that, it's always better to have some previous experience in the business so you know how to deal with the customers and employees. The vehicles used are smaller than those used on other FedEx routes.
Talking about the revenue generated, the figures vary from season to season. They're highest during the days near a holiday such as Christmas.
---
Are FedEx Routes a good business?
FedEx routes provide small business owners with the potential for a great business opportunity. FedEx Routes are a strong and growing business. The FedEx route business model is extremely lucrative and long-term. It's been here for decades and is only growing with time, especially since the e-commerce revolution. So you don't have to worry about FedEx going out of business in the future, which almost guarantees future sustainability and financial security. FedEx routes can be highly profitable, but they may not offer the full potential profitability of starting a business from scratch. If you invent something new or capitalize on a new market, you could conceivably make more money that way. The beauty of a FedEx route investment is that revenue and expenses are consistent and predictable. When you buy FedEx routes for sale, you're buying the revenue stream. You need to work to model the revenue stream. Additionally, you need to identify efficiencies in the expenses.
---
How many FedEx routes can I own?
Once you decide, there is no limit on how many routes you can own. In fact, numerous FedEx Ground contractors own and operate upwards of 50 to 100 routes. But for those just starting out, 5 to 10 routes may be a more manageable number and enough to provide a solid return on your investment.
---
How much you can make with the Routes?
When you own a FedEx route and work as a contractor, you have income in various forms. This variation level helps you because it ensures that if the market downfalls or skyrockets, you can remain on your feet. The yearly average profit for a FedEx route has been reported at between $30,000 – $40,000. While this might not seem like you are going to be a millionaire, the best part of owning a FedEx route owner is that you don't have to own just one.
---

BIzroutes review: FedEx routes for sale is a recognized brand nationally and globally, buying a FedEx route can be a good investment.
To the best of our knowledge, the information provided on this website is not intended to be taken as professional financial advice. Consult a professional financial or tax expert if you require this advice.
Sort by yearly earning
Select services type
No Listings Found
Make sure to register below so you will never miss an opportunity