What are

Thumanns food routes

?
"The deli best" Thumann's food routes is a distributor of deli meats that range from turkey, ham, salami, and much more as well as a variety of cheeses, with a family recipe the founder henry thumann founded the company in 1949 committed to serving the best deli products, the products contain no msg and no trans fat which is a plus for deli customers thumann's made a name for itself
Can I buy a thumann's route?
YES, you can find thumanns routes for sale, on websites like bizroutes.com or other search engines, thumanns routes are a great investment as they take pride in making healthy and tasty meats exploring thumanns routes is a great start to becoming an independent route owner.
What is the process of owning a thumann's route?
Building a customer base with the guidance of thumanns, taking down the customers orders either in person, salesman or over the phone picking up the meat and delivering the product
How much can I make when buying a thumann's route?
Each route differs from the other, it comes down to how many customers you service to how much product they buy a week. Technavio reported it a 186 billion dollar industry and supermarkets are not going anywhere any time soon, I mean we all love sandwiches right..thumanns brand has expanded their brand throughout the states, find a thumann's route for sale today
Who are the customers?
After approval and if an acquisition is made, your seller will provide you with a list of their customers, your customers will be made up of supermarkets, delis, grocery stores, and even wholesales. you can always expand by giving the company the knowledge that you need more customers and they will guide you on how to do so.
**This article is not from thumanns, content is written based on personal research, all buyers should conduct their own research**
check out similar routes like boars head here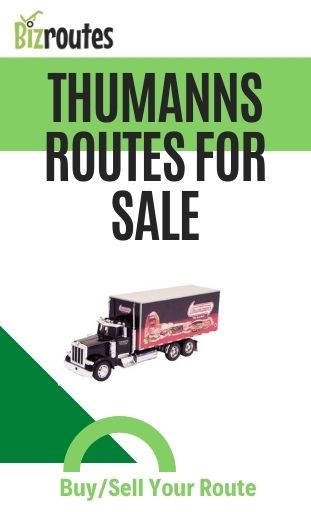 Become business smart!