What are snapple routes for sale?
When searching beverage routes for sale,You can choose independent beverages or you can go with New York favourite Twist and Pop ! Ring a bell? Snapple. If you wanna be a part of the dynamic beverage company now is your chance by buying snapple routes for sale..
What are the products sold by snapple?
The main products of Snapple include 4 flavors of tea and a lot of fruity lemonades, fruit punch and diet fruit drinks.
What trucks are used for these routes?
Beverage trucks
Who are the clients?
Supermarkets, groceries ,bodegas wholesales, bars ,restaurants.
What is the nature of work required?
Off Loading cases of snapple from truck to customers,loading cases of beverages onto truck.
Who pays the company for work performed?
Customers pay route owners upon delivery of goods, which is formally known as (c.o.d) cash on delivery .
How do I charge a client?
After purchasing your snapple product you markup your profit based on snapple market prices. At times you can offer deals to customers when buying a large bulk order. All of this depends on your wholesaler.
Can I expand after buying a route?
Once you acquire a snapple route for sale, you are protected with a secure route,The rest depends on getting leads,and referrals.
HOME BASED OR OFFICE?
Answering calls , GPS tracking of trucks, taking orders in person ,setting up routes
Driver Skills Required?
Depending on size of truck typically a beverage truck requires a cdl license check with your local dmv agency
Are there Snapple routes available for sale?
YES, you can find snapple routes for sale today!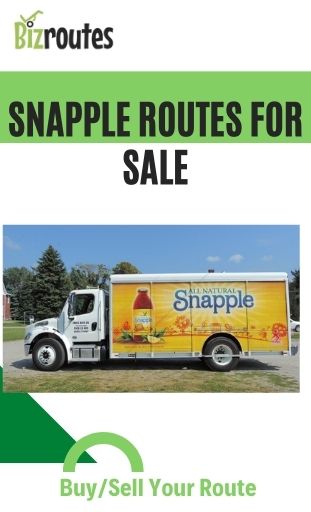 Become business smart!
Similar Articles