How do UPS routes for sale work
Have you ever seen a brown van standing in almost every residential area around the united states? Well, that is the UPS van; one of the most popular delivery services in the united states. Founded in 1907, this 113-year-old company ranks among the FORTUNE 500 companies list. The company employs 480,000 people.

Major competitors in the United States include the United States Postal Service (USPS) and FedEx, along with regional carriers such as OnTrac.
UPS operates over 119,000 delivery vehicles worldwide, ranging from bicycles to tractor-trailer trucks.
Unfortunately, UPS doesn't have routes available for sale. But the good news is, that there are many more delivery companies that sell their routes and are also one of the biggest competitors of UPS. these include Amazon, FedEx, OnTrac, and Box routes.
In conclusion, the above factors were detailed enough to let someone understand that in the coming years, delivery routes are the future!
What routes are similar to ups?
You can find a lot of similar routes like ups, for instance, FedEx ground routes, or even start an amazon flex route.
Can I buy any ups business?
ups offer a franchise called the ups store, where you can offer mailboxes, shipping and packaging, and even printing
How much does ups franchise cost?
franchise costs are based on size and location, prices can start from $140k and up to $300K
How much does an ups store make?
owners can gross anywhere from $250,000 and up depending on location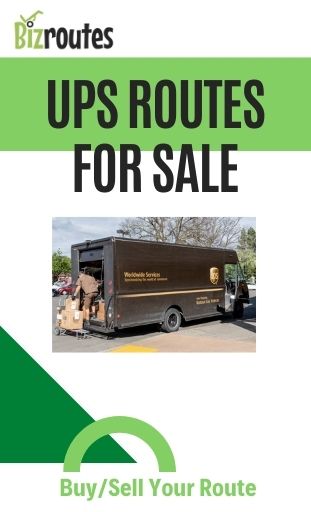 Become business smart!