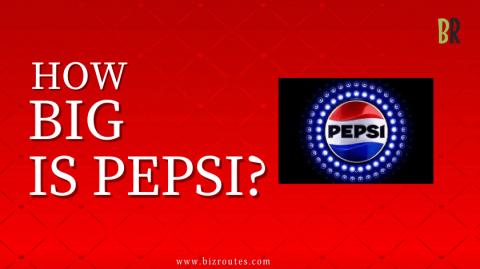 PepsiCo's Net Worth and Journey
PepsiCo, Inc. is a prominent American multinational corporation with a primary focus on food, snacks, and beverages. Its headquarters are located in Harrison, New York. The company boasts a diversified portfolio of well-known brands, including Frito-Lay, Quaker, Pepsi-Cola, Tropicana, and Gatorade. As of 2020, PepsiCo's net worth was estimated to exceed $160 billion, according to information available on Wikipedia.
PepsiCo's remarkable success and its extensive lineup of household brands can be traced back to its humble beginnings. Let's delve into the company's history to understand how it transformed into a global brand.
Pepsi's Origins: Pepsi was founded in 1898 by Caleb Bradham, a pharmacist from North Carolina. Initially, Bradham sold the beverage at his pharmacy, where it quickly gained popularity. The drink was originally known as "Brad's Drink" but was later rebranded as "Pepsi-Cola" in 1898. This name change reflected the unique blend of cola nuts, vanilla, and other ingredients that contributed to its popularity. In 1903, Bradham officially registered Pepsi-Cola as a trademark and began selling franchises across the United States. This expansion marked the beginning of Pepsi's journey towards becoming one of the most beloved drinks in America. Today, Pepsi is a globally recognized brand and remains one of the most popular sodas worldwide.
PepsiCo's Diverse Revenue Streams: PepsiCo operates as a multinational corporation with a presence in over 200 countries. The company's brand portfolio includes iconic names such as Pepsi, Gatorade, Doritos, and Quaker Oats. Although PepsiCo is primarily recognized for its beverages, it also boasts a substantial snacks business and a growing segment in home and personal care products. In total, PepsiCo owns more than 30 brands, each generating over $1 billion in annual sales. The company achieves this through a combination of company-owned stores and distribution channels. Notable acquisitions by PepsiCo include Tropicana, Frito Lay, Quaker, Naked Juice, Sabra, Doritos, and SodaStream.
Key Assets of PepsiCo: PepsiCo's success is built upon several crucial assets. These assets include brand equity, an extensive distribution network, and robust manufacturing capabilities. Notably, brand equity stands out as one of the company's most vital assets. PepsiCo has cultivated a portfolio of powerful brands that enjoy global recognition and customer loyalty. This brand equity significantly influences the company's financial performance.
Challenges in Sustaining Net Worth: Despite its substantial net worth of over $170 billion, PepsiCo faces several challenges in maintaining its financial standing. These challenges include intensifying competition from rivals like Coca-Cola, a decline in sales of its flagship Pepsi-Cola brand, and increasing pressure from activist investors. In response, PepsiCo has taken strategic measures, such as acquiring healthier food and beverage brands, investing in marketing and innovation, and reducing its debt levels. The long-term success of these efforts remains to be seen.
PepsiCo's Workforce: PepsiCo is a multinational corporation with a global workforce exceeding 300,000 employees. The company engages in the manufacturing, marketing, and distribution of a wide range of food and beverage products, including soft drinks, juices, and snacks. Founded in 1898, PepsiCo has grown to become one of the largest food and beverage companies globally. In addition to its direct workforce, PepsiCo indirectly supports numerous jobs through its supply chain and other business activities. Given its vast scale, PepsiCo is among the world's largest employers.
PepsiCo's Fleet: In order to efficiently distribute its products, PepsiCo maintains an extensive fleet of trucks. According to their official website, they operate over 10,000 vehicles, and this number continues to expand. These trucks play a crucial role in transporting a wide array of products, including beverages, snacks, and bottled water, to consumers worldwide. PepsiCo's fleet is a cornerstone of its business operations, ensuring the timely delivery of their products across the globe.
In conclusion, PepsiCo stands as a global industry leader, with a remarkable history and a diverse range of beloved brands. From its humble beginnings as a pharmacy soda fountain drink to its current status as a multi-billion-dollar corporation, PepsiCo's journey has been marked by innovation and expansion.
The company's net worth, estimated at over $170 billion, reflects its significant impact on the food and beverage industry. PepsiCo's key assets, including strong brand equity, a vast distribution network, and advanced manufacturing capabilities, underpin its financial success.
Yet, PepsiCo is not without its challenges. Competition, declining sales, and activist investor pressures are ever-present concerns. However, the company has shown its adaptability by acquiring healthier brands, investing in innovation, and reducing debt to address these issues.
With a global workforce exceeding 300,000 employees, PepsiCo is a major player in the employment landscape, both directly and indirectly through its supply chain. Furthermore, the company's extensive fleet of over 10,000 trucks ensures efficient product delivery to consumers worldwide.
In sum, PepsiCo's story is one of evolution, adaptation, and resilience. Its enduring success as a household name and industry giant is a testament to its ability to navigate challenges while continually delivering its products to millions of consumers worldwide.
---
---
The information provided in this document is for informational purposes only. We are not affiliated with PepsiCo, Inc. or any of its subsidiaries. The numbers, figures, and the size of the company mentioned in this document are based on publicly available information as of the date of its creation. Please be aware that these numbers and figures may change over time due to various factors, including financial performance, market conditions, and corporate decisions.
Readers are encouraged to verify the accuracy and currency of the information provided here through official sources or the latest financial reports from PepsiCo, Inc. This document should not be used as a primary source for making financial or investment decisions, and we do not take responsibility for any consequences resulting from such decisions. It is advisable to consult with relevant professionals or official sources for the most up-to-date and accurate information regarding PepsiCo, Inc. and its financial status.